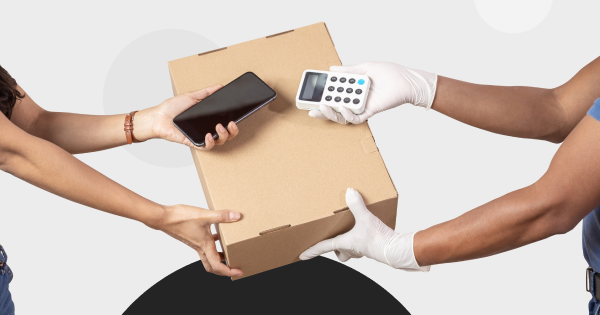 Reading Time:
5
minutes
This is a guest article by Carl Torrence, Content Marketer at Marketing Digest.
The eCommerce logistics system was redefined in 20-21 because of the effects of the global pandemic on logistics trends, limitations, and demands. They had to grow, adapt, and change at a drastic rate to make the most of the new challenges, opportunities, and changing landscapes that were happening at a global level.
To keep up with the competition, increasing demands, and expectations of their customers, many eCommerce businesses will have to take the opportunities and follow the upcoming logistics trends. Moreover, staying updated with such trends can help you create more revenue, capture market share, and enjoy a competitive advantage because the sooner your customers receive their orders, the happier and more satisfied they are with you.
In this article, we are going to explore the eCommerce logistics trends that are going to rule in 2021.
Top 9 eCommerce Logistics Trends of 2021
Increased, Better, and Faster Delivery Options
According to a report by Walkersands, 79% of US consumers are more likely to shop online if they are given a free shipping option, and 54% of US consumers under the age of 25 would prefer the same-day delivery option. On top of that, around 62% of US consumers will readily pay a premium price to get their orders shipped the very same day.
Having better and faster shipping options not only increases your bottom line but also provides a positive customer experience.
For this trend to work for your eCommerce business, first, understand your customers' shipping expectations from you by conducting a survey. After the survey, you'll be able to offer the right shipping options with the help of a timely delivery extension, and accordingly, you can make changes to your logistics system.
Related: How to Implement Same-Day Delivery Successfully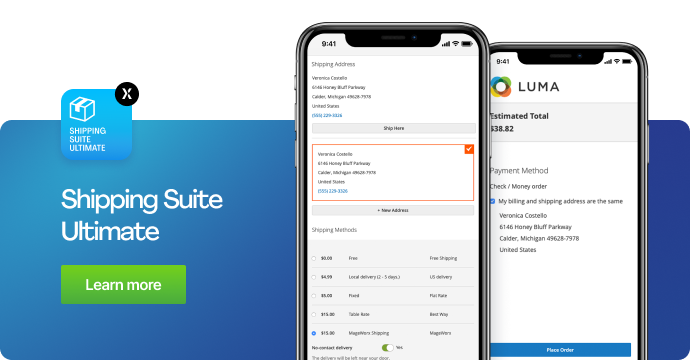 Direct to Customer Fulfillment
Many considerations are taken into account by eCommerce business owners before finalizing a fulfillment model. Factors like technology adaptability, customer service, growth potential, ease of inventory adding, inventory management, and more.
The direct-to-customer fulfillment model is quite a popular logistics and shipping trend that many manufacturers are going to embrace. Because this fulfillment model is more data-focused, experimental, and technologically advanced than the traditional fulfillment models.
This model has gotten more traction after the launch of Amazon's Seller Fulfilled Prime, which enables its sellers and merchants to ship directly to the customers eliminating the middleman.
Flying Drones and Other Advanced Logistics Options
An upgrade to air freight service; flying drones, and robots are the next best option for eCommerce businesses to up their warehousing, logistics, and shipping game.
Amazon already has over 100,000 robots collectively working in its various warehouses and distribution facilities as well as delivering parcels. It also has a Prime Air service that uses flying drones for order fulfillment under 30 minutes and less. Their drones are capable of delivering anything up to five pounds.
These drones are expected to revolutionize the last mile delivery, which usually costs businesses a lot of money. Not only that, but they can also help in improving the customer satisfaction levels.
It's only a matter of time that other eCommerce giants and businesses follow this trend.
We can't deny the fact that adapting to this trend will require a lot of capital, but the expected ROI is also quite high. Plus, you can expect better customer loyalty because, well, it's 2021, and they'll be receiving their parcels from a drone, just like they imagined.
Branded Shipping Experience
Keeping your brand identity cohesive across all customer touchpoints improves your customers' trust in your brand. Plus it also adds positively to their overall experience.
Branding your shipping experience is one of the most important aspects of keeping your brand identity cohesive. When they receive their order in premium and branded packaging, they'll be excited to share it on their social media which is basically free and good publicity for your brand.
For branding the shipping experience, invest for the improvements in product packaging with unique & identifiable logo, tracking solutions, shipping labels, etc.
Sustainability
There's no escaping from sustainable packaging and sustainable logistics solutions. eCommerce businesses will have to adapt greener and cleaner solutions to pack and deliver their products.
Customers are becoming more conscious about their choices, and one such choice is selecting a brand they want to shop with. And guess who they are going to pick. It will be a brand that is actively making efforts to implement sustainable practices and make its business cleaner and greener.
Here are some ways you can adopt to become more sustainable:
Adding more electric vehicles to your delivery fleet
Planting more plants to offset your carbon emissions
Applying circular economy principles that helps in the continual uses of resources
Running an eCommerce business, by default, is greener than running a brick-and-mortar store. But you will still have to actively set sustainable goals for your business to become a more conscious and 21st brand.

Smart Solutions for Shipping Returns
Since the number of people shopping online is increasing and will go on increasing in the future as well, eCommerce businesses will have to plan and deploy smart solutions to manage their returns.
Smartly handling the returns might help you retain a customer that might have had a bad experience with your product or overall experience.
Before anything, ask yourself if you can afford to offer free returns. If you do not, then make your return policy transparent and easy to understand. Most importantly, make sure the experience of your customers with the returns is as stress-free as possible.
Cross Border Logistics
This trend, we did see it coming. The number of customers shopping for international products has increased these past few years because of flexible shipping options, payment options, product features, and qualities, etc.
This has enabled the cross-border logistics trend to grow and increase in popularity among eCommerce businesses.
One of the main advantages of providing an international shipping option is the ability to reach new customers and new markets which ultimately, increases your bottom line.
Pro Tip: To save costs on cross-border shipping, partner with multiple carriers so that you are not limited to only certain shipping options.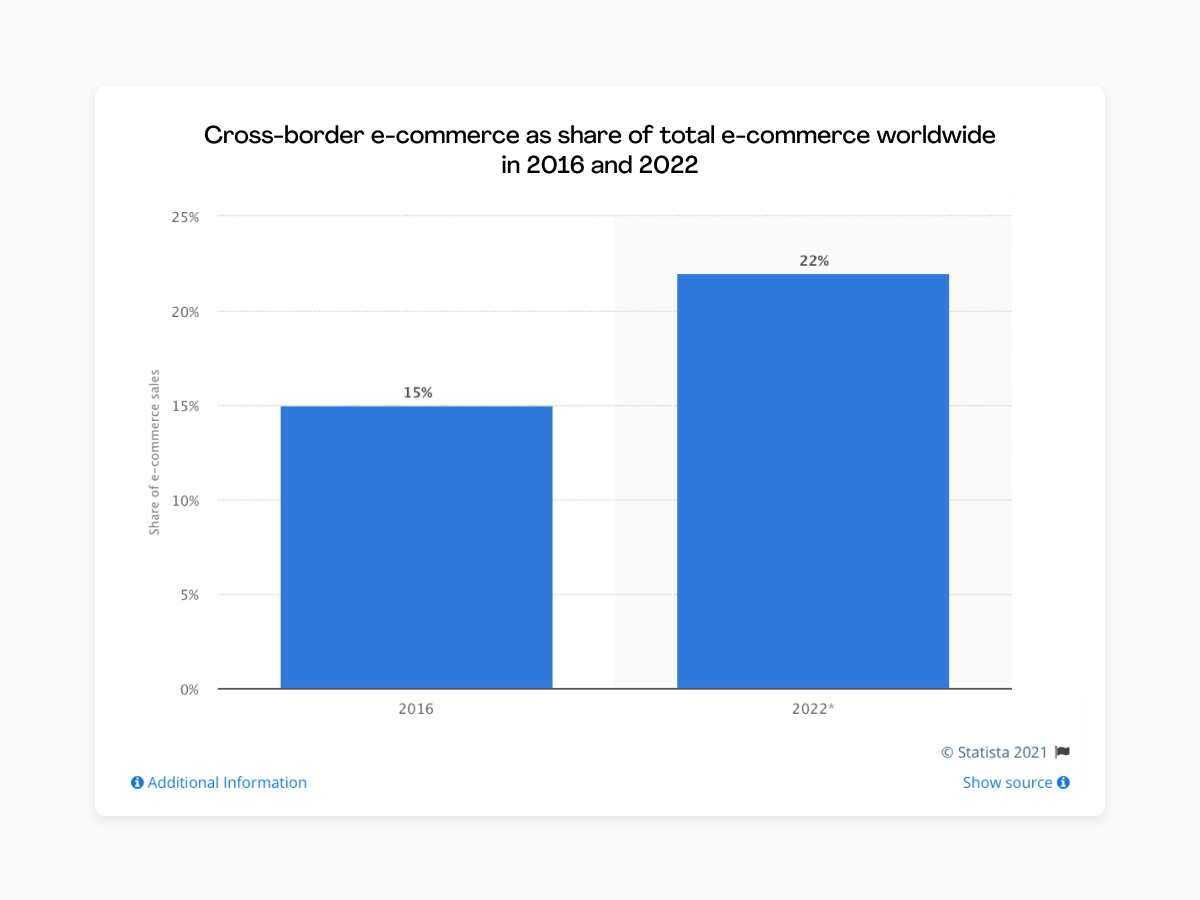 Source: Statista
Omnichannel Shipping
Amazon has set a really high standard for other eCommerce businesses to follow when it comes to customer experience and loyalty. This has become a driving force for many e-stores to invest in providing their customers with digital as well as an in-store experience.
The aim is to provide a seamless and easy way for customers to shop digitally as well as in-store. Many companies tend to use store locators to achieve that.
Tying up with a logistics partner that understands the complexities within the supply chain of delivering an omnichannel experience is the best way to keep up with this trend.
Big Data
Many logistics companies are using data collection, analysis, and demand forecasting to increase the efficiencies of their operations and save costs.
They are making the use of sensors to collect data points such as speed, braking, location, idling time, and diagnostic data on vehicle battery and tire pressure. Such data can be used to take preemptive vehicle maintenance measures to increase their overall life, minimize fuel consumption, route optimization, and more.
Many progressive companies are investing heavily in big data projects as well as greener technology.
Conclusively,
If you are running an online business that involves having logistics, supply chain, and distribution operations, then be ready for some major upgrades in the coming years. Customers' expectations are going to evolve, and so will the logistics solutions to match such expectations.
To understand what works for your business, you will have to keep on experimenting until you match your customers' expectations and demands.
Don't forget, logistics and order fulfillment directly affect how your customers feel about your brand, their overall experience, and brand loyalty. So, make sure you are on top of your game.
---
About the author: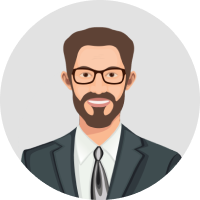 Carl Torrence is a Content Marketer at Marketing Digest. His core expertise lies in developing data-driven content for brands, SaaS businesses, and agencies. In his free time, he enjoys binge-watching time-travel movies and listening to Linkin Park and Coldplay albums in the loop.