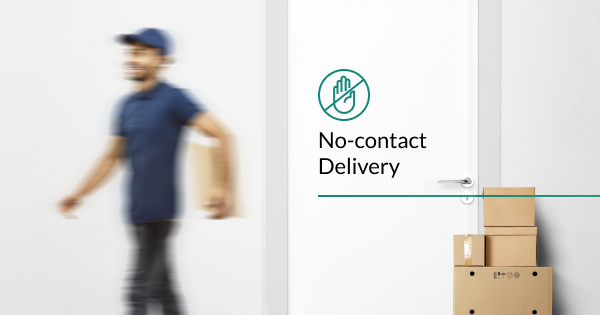 Reading Time:
2
minutes
As the coronavirus spreads throughout the world, social distancing and self-isolation become one of the five recommendations many of us opt to follow. Concurrently, while remote work and education are not generally taken as a problem, doing fresh grocery shopping and purchasing much-needed household essentials, as an example, are rather inconvenient. Under the current developing situation, face-to-face delivery as we know it contradicts the 'do the five' rule so far.
Enhanced Drop-Off Options as a Solution
For both the customer and the eCommerce business owner, zero contact delivery becomes a way out. Consumers get to receive much-needed goods. Merchants who are selling online get a chance to slightly adjust the delivery options to keep your employees safe and your businesses on an even keel.
They were food companies―such as McDonald's and Starbucks―to start thinking of and implementing no-contact delivery options to the customers, who have to stay at home, work remotely. At the current stage of the pandemic, all other spheres are affected, have to adjust and take action.
With that said, it's time for businesses to extend to the contactless delivery, and start offering the following drop-off options:
Meet the customer outside,
Leave at the door,
Deliver to the door.
Thus, be it for the coronavirus-related reasons or with people who generally prefer no-contact delivery for health or other reasons, such an option can provide a positive delivery experience.

Free No-Contact Delivery Extension for Magento 2-Based Businesses
As we all are currently watching this developing situation, at MageWorx, we've decided to support Magento 2-based businesses and introduced a free solution that adds contactless delivery functionality.
With the free Magento 2 No-Contact Delivery extension, you'll be able to:
Inform shoppers about 'no-contact' delivery availability on product pages,
Include text with clarification about where exactly the order will be left,
Ability for the customer to use the toggle to enable/disable no-contact delivery at the checkout,
Assign the new delivery option to specific shipping and/or payment methods,
Translate text to any language.
Bottom Line
During this unprecedented time in our history and the impact that the COVID-19/20 has on people's health, lives and businesses, we stand ready to help you adjust. We'd like to help you ensure the orders are delivered safely both for your customers and your employees.
We are sure, the free Contactless Delivery extension for Magento 2 will bring value to your business, as well as your and your customers' wellness.