Reading Time:
3
minutes
2017 is going to be a big year for bots, here is why.
3 billion people are actively using messaging apps. For instance, Facebook Messenger is popular with 1 billion users, and it's growing faster than Facebook itself.
This is crazy. And this is a gold mine.
Bots can easily engage with customers where they are spending their time and open new buying opportunities. Hence, messengers connected with chatbots and eCommerce can open a new channel of selling online.
What can the hottest technology trend bring to your e-store and how can chatbots come in handy? Let's roll!
 The State of Chatbots
Today, messaging apps have more active users than social networks.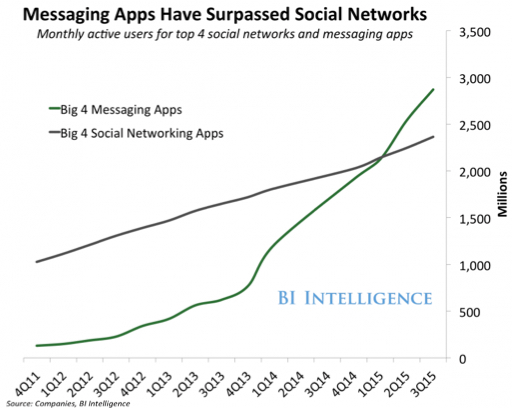 As Jonathan Libov conducted in his survey: 'Text is often more comfortable even if it's less convenient. Text-based interaction is fast, fun, funny, flexible, intimate, descriptive and even consistent in ways that voice and user interface often are not. Always bet on text'.
Businesses got the idea and the era of chatbots began.
Without leaving messaging apps, people now can buy plane tickets, send an order to the nearest Starbucks, pay the bills, shop Gucci's latest collection and even apply for a job. You got it.
Chatbots have opened up an engagement channel for businesses and become the magical tool that is saving users' time, making life more comfortable, easy and funny.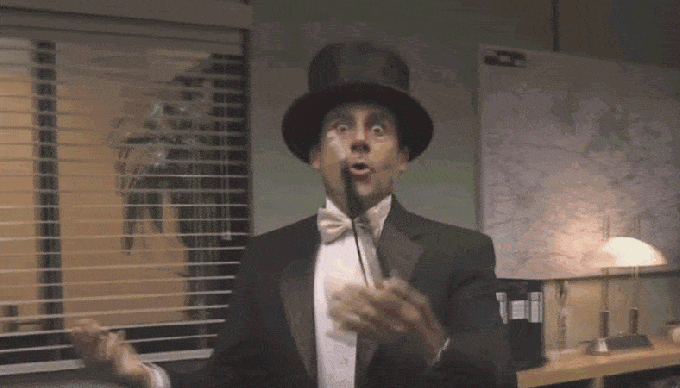 Chatbots and eCommerce.
What is the first thing that comes to your mind, when you hear eCommerce Chatbots?
I bet it's something that mimics human behavior: the bots that create a conversation with a customer via a nice greeting and a series of multiple-choice questions.
However, most of such chatbots disappoint, because most of them are not actually intelligent.
You have to 'teach' bots and guide them through the whole shopping process, which is tiresome and time-consuming. Besides, if you just want to browse the catalog and have no idea what to purchase, the conversation with the bot looks like an endless clicking process.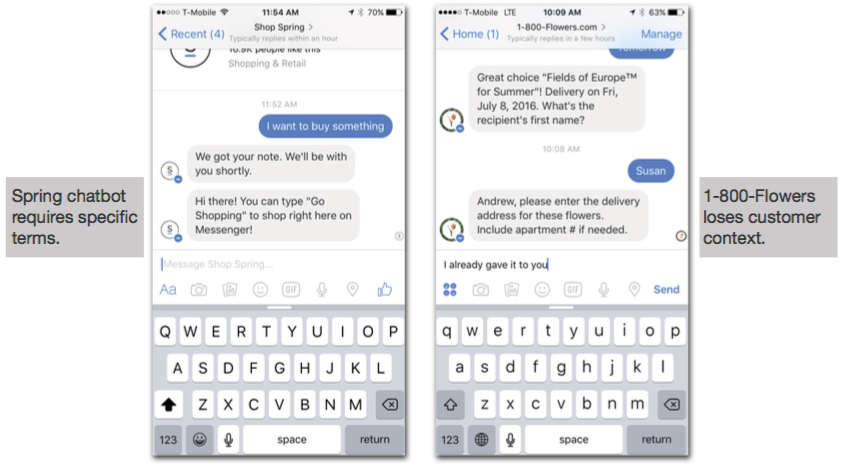 The source: Forrester-The state of chatbots.
Complex chatbots that mimic human behavior are still in the infancy. They are capable of learning on the example of sample conversations and greatly improve their personalization. But this process takes time.
Simple chatbots work great
Chatbots with a narrow set of potential responses and commands win the market today.
The number of examples outside eCommerce is countless, like the 'Emojibot' quiz from the British Airways. After a user selects the emojis, a destination pops out with a link to the brand's online sale. It's easy, personal, adds the fun element and enhance sales.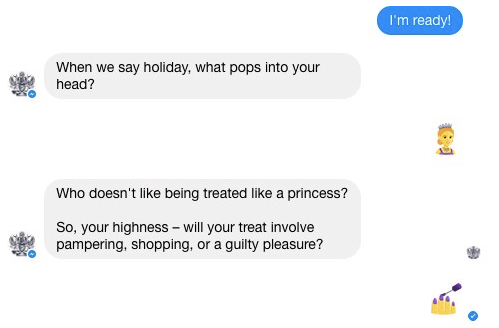 Or, another great yet simple example comes from the Unilever toothpaste brand Signal Pepsodent. They have created a chatbot that aimed to encourage kids to brush teeth.
Children need to watch one of 21 short animated videos that end with a challenge – to brush their teeth for two minutes. When done, the child receives a badge.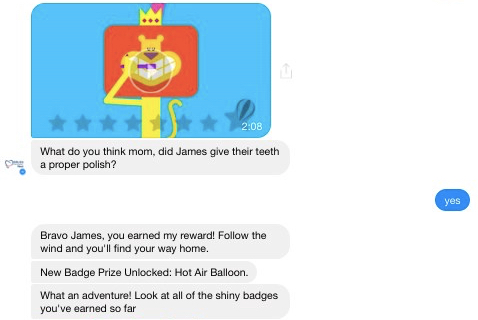 But what about eCommerce chatbots? If conversational chatbots are too complicated, merchants need a bot that offers a simple way to buy.
For example, Shopify Facebook Messenger or Woxy the Chatbot for Magento store owners. The latter has a brilliant feature (imho) that needs every eCommerce chatbot: save products not to wishlists, but to your favorite messengers.
Just imagine how this small feature can greatly enhance shopping experience. No more need to remember the whole bunch of websites where you wishlisted the liked products, no more left emails for the out-of-stock or coming soon items. You just save to messenger everything you like and instantly get a notification when the product is back to stock. Simple yet so effective!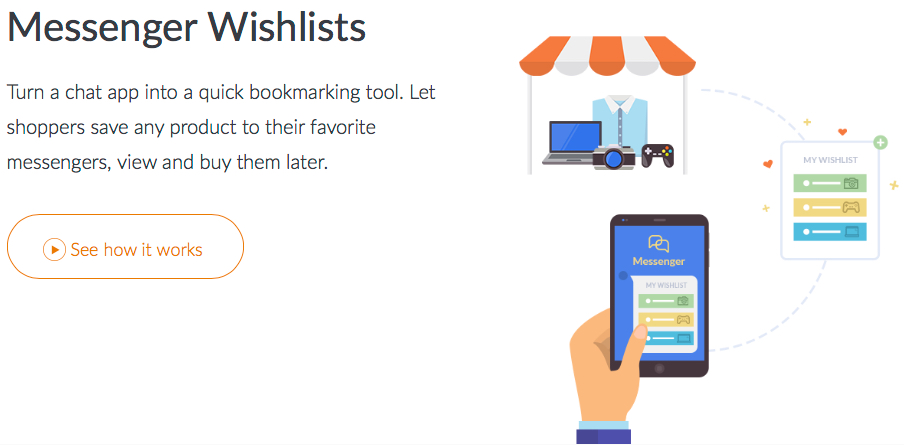 Chatbots are the Future
In a December 2016 survey by Retale,  60% of US millennials said they have used chatbots. More than half of those who had never used a chatbot said they'd be interested in trying one.
Businesses begin to see the benefits of using chatbots. In a recent survey by Oracle, 80% of business owners stated they want to implement chatbots by 2020.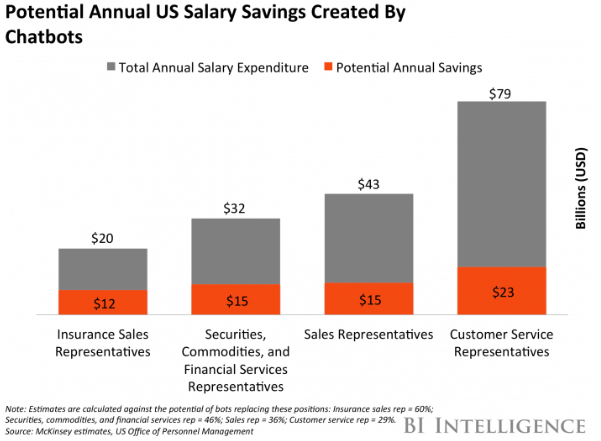 Chatbots revolutionize the way people do everything. They are engaging and more personal. They change the whole approach to customer service, deal with the target audience, enhance brand awareness and strengthen B2C relations, by turning shoppers into brand fans.
Bottom
There's a lot of buzz around chatbots. Every day a number of bots come on stage. What do you think about this new trend? Will you as a store owner implement a chatbot for your business? Feel free to share your opinion in the comments section below.