Reading Time:
2
minutes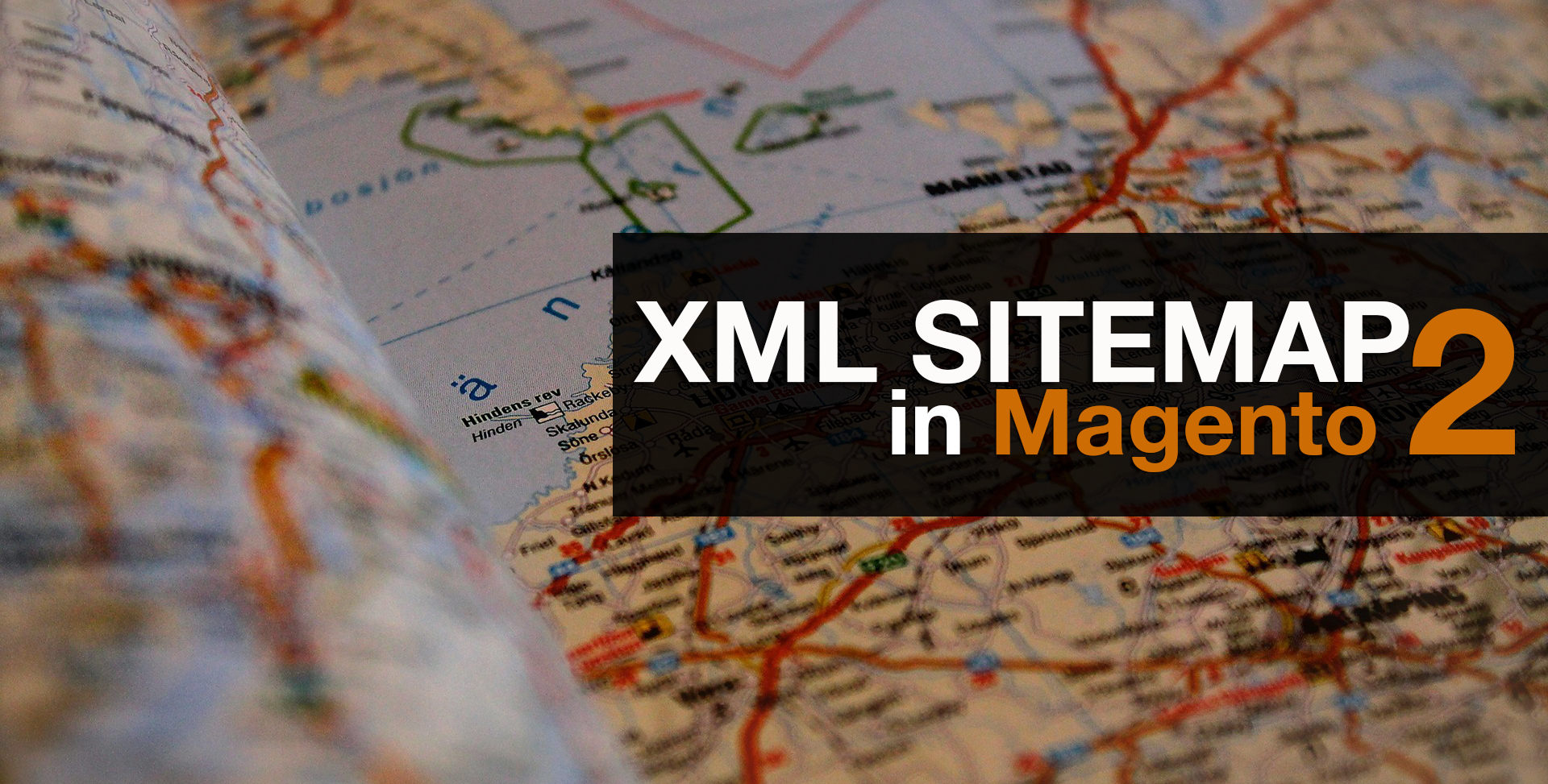 The XML Sitemap functionality is greatly enhanced in Magento 2.
Starting with the priority and frequency for each page type, robots.txt integration and finishing up with the Magento 2 sitemap file limits.
First things first.
XML Sitemap in Magento 2
As you already may know, XML Sitemap is a red carpet for search engine web crawlers which helps them better understand what URLs to index first. This is the roadmap Google(and not only) bots need to follow in order to crawl the most important pages of your site.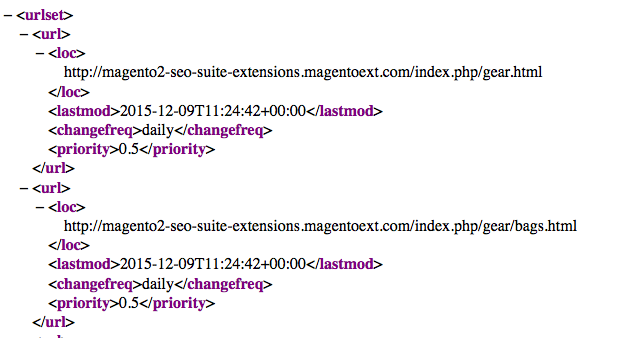 Magento 2 comes equipped with better XML sitemap functionality. Just go to Stores – Configuration – Catalog – XML Sitemap to check all the changes the new version of the platform has prepared.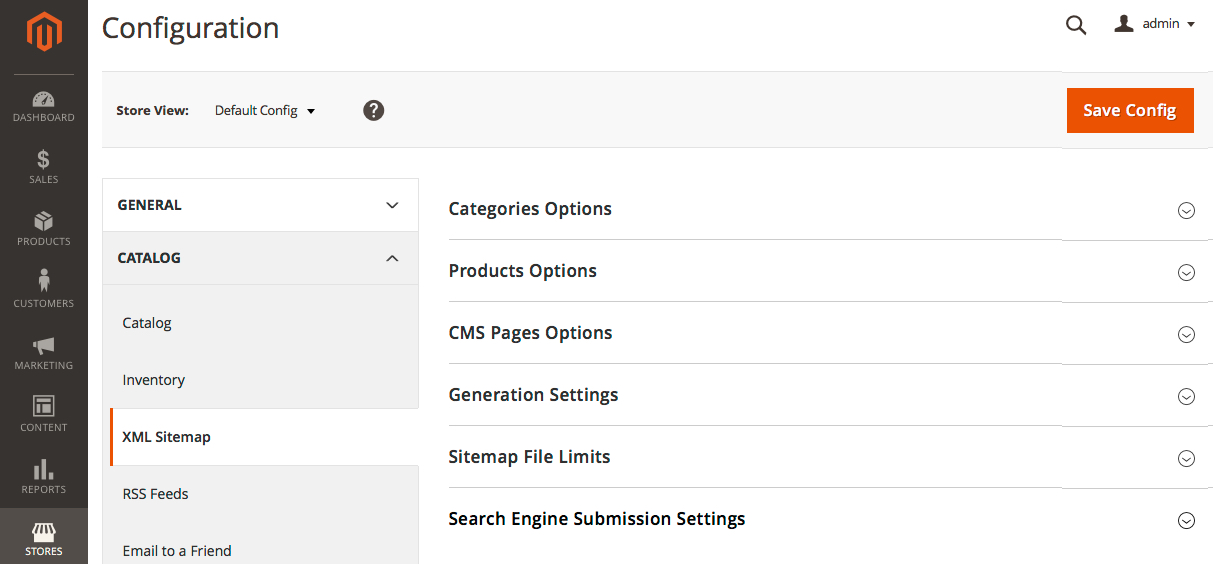 Page Types Options
The first improvement centers around the ability to separately add frequency and priority to category, product and CMS pages. Even more, you can add the images of products into the sitemap right under the product options tab to increase the likelihood that your images can be found in the Image Search results. More found images – more traffic.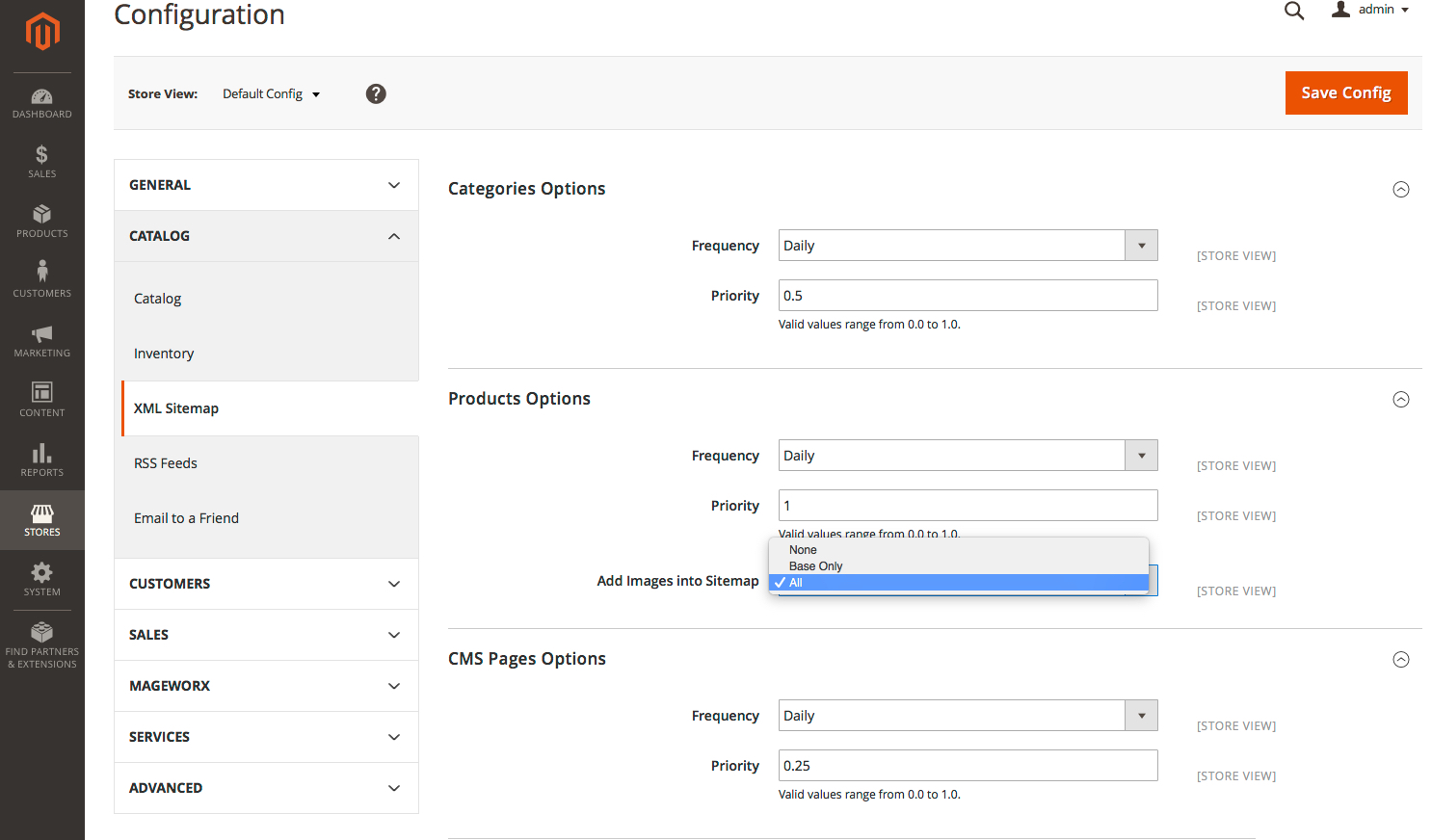 Generation Settings
Next comes Generation functionality. Here you can enable the Sitemap Generation itself and specify the following:
Start Time – define hours, minutes and seconds when the sitemap should be updated;
Frequency – set the time (daily, weekly, monthly) when the sitemap should be updated;
Error Email Recipient – specify who will get the notification if an error occurs during the sitemap update;
Error Email Sender – choose the sender of the error notification;
Error Email Template – select the template for the email notification.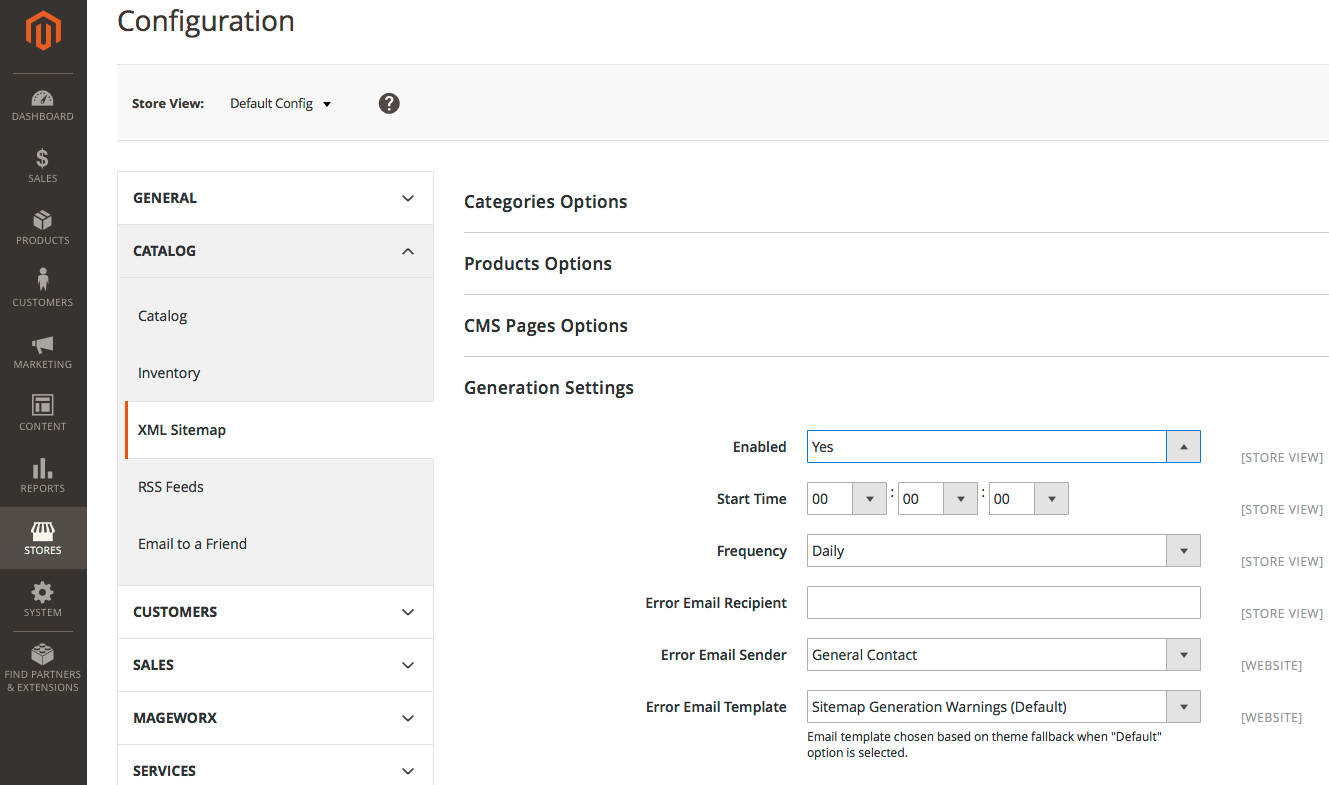 Sitemap File Limits
One of the two new features added to Magento 2 allows you to specify:
Maximum number of URLs per file. The feature comes especially useful for the site with the large sitemaps, as it helps to monitor what pages haven't been indexed yet.
Maximum file size. The features helps to control whether your sitemap is slowing down the site or not.

Search Engine Submission Settings
The second new feature allows you to add XML sitemap to the robots.txt file quickly and with no need to edit it directly. Which in turn help search engine crawlers find the necessary sitemap URLS easier.

*****
Greatly improved XML Sitemap functionality takes Magento 2  SEO to the next level. Robots. txt integration, the ability to specify sitemap file limits, add  images and define the priority/frequency for various pages lets search engine crawlers more efficiently index your site URLs. Check our Magento 2 sitemap extension at Marketplace.
Already tested the improved XML Sitemap functionality? Share your impressions in the comments below.