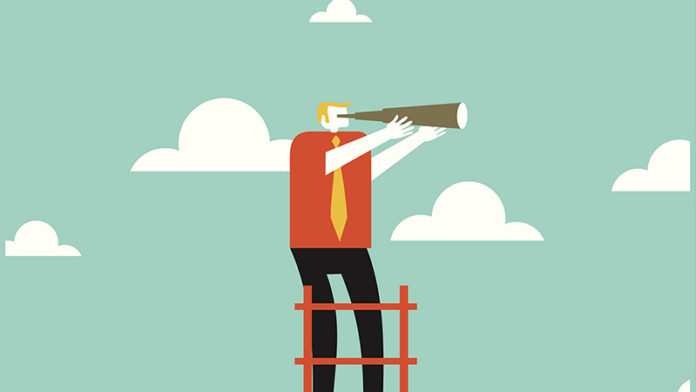 Reading Time:
2
minutes
Every website owner wants his website to perform well, whether that means getting more sales, sign-ups or RSS subscribers. The question is, how do you convert a new visitor to a loyal customer? We've tried to look at the theory of how to sell effectively and boost conversation rates.
There are a lot of techniques and approaches for increasing sells, conversation rates and for turning your i-store into prospectively successful and prosperous business with high revenue and conversation rates.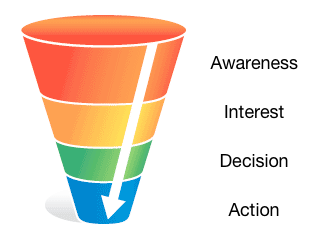 We want to pick out and stand on one very popular approach – AIDA which сorresponds to "Attention, Interest, Desire, Action". It's the backbone for structuring that can be used in a conversation funnel on the Web, where the website, instead of a salesperson, plays the key role in selling.
1 stage – AWARENESS
Actually, that's the tool which grabs customer's attention. This first stage is crucial because the rest of stages will be useless if your potential customer leaves now. Grab attention by assuring your customer that your solution will clearly improve his live. Make it concise.
2 stage – INTEREST
It's necessary to describe the value of your product, disclose that the client will receive from that purchase. The main goal – to generate interest in your product and show that the customer needs it.
3 stage – DESIRE
Create desire by talking about benefits your product will bring to your customer. If you paint the vivid picture or show the video so the visitor can imagine using your product and enjoying its benefits, his desire for your product will grow.
4 stage – ACTION
If you are selling a tangible product, motivate the customer to buy it and tell them how they can pay for it. If a product is a Web app or service, invite the visitor to sign up. All that you need now is to seal the deal.
Recently, the letter "S" that mean "Satisfaction" was added to AIDA, forming AIDAS. Getting customers is awesome but to have such of them who can tell their friends about you is much more sufficient. Just satisfied customers can share their useful purchase to their friends.Try and do all your best to get such a customer.
The website Basecamp from 37signals uses the AIDA approach to maximize conversions. First, they grab your attention with a very concise and summary claim: "Basecamp is the top choice for entrepreneurs, freelancers, small businesses, and groups inside big organizations". Interest is build with a list of benefits. Videos of customers talking about how Basecamp helps them run their business generate desire. Finally, a large call-to-action button encourages them to see the pricing plans.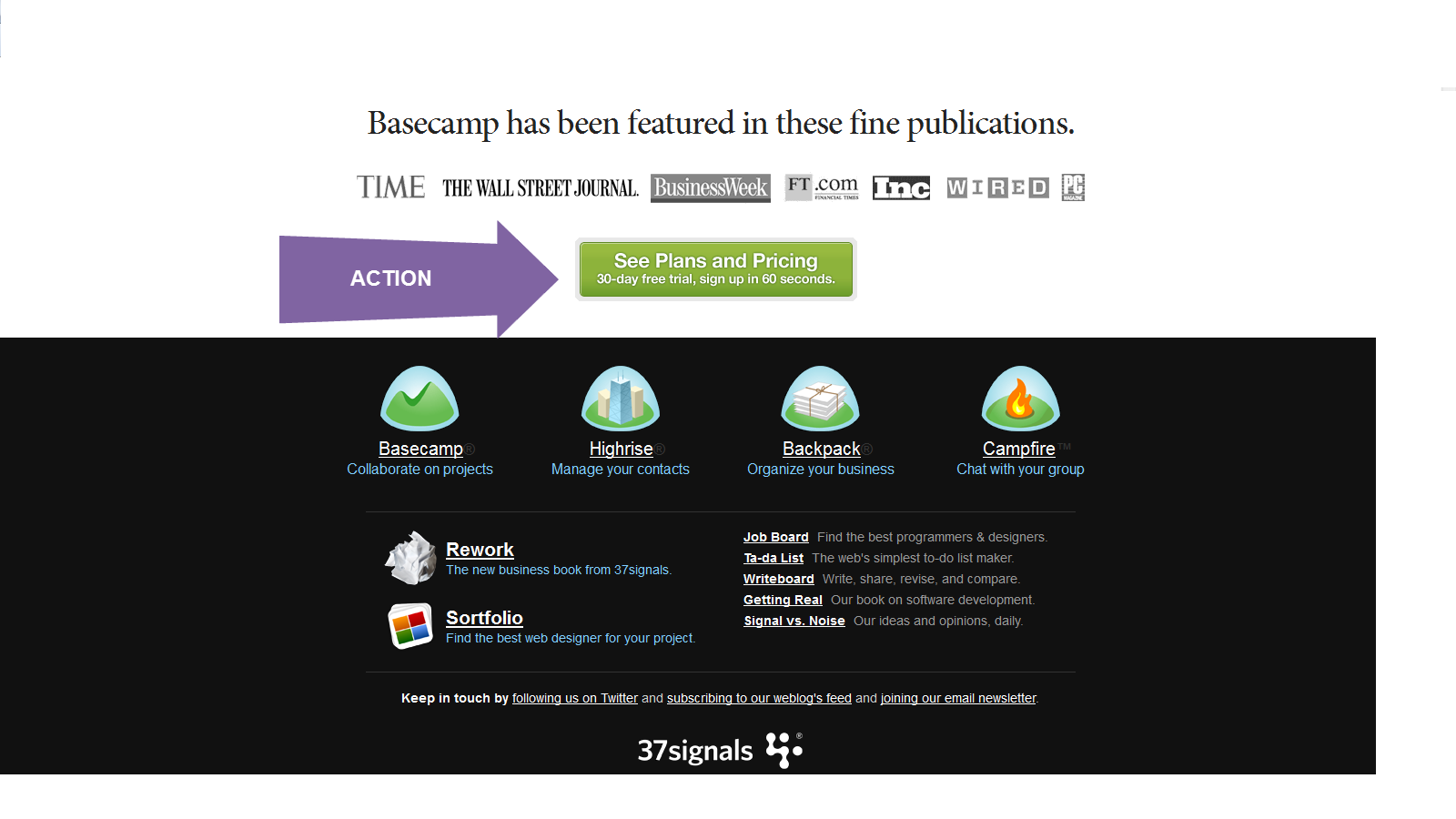 What can we get from the work of the "AIDA funnel"? Analyzing all these stages of the sales process, we can determine the percentage loss of customers on each segment of work. In the end, it will found the number of sales by the number of potential customers and vice versa. It also helps the owner to find bottlenecks in the sales process and eliminate them.
To sell effectively, you have to sell solutions, not products. Your customer aren't looking for products, he is searching for solutions to their problems. Solving their problems and corresponding your customers' need is the efficient to form a loyal customer who can rely on your company in any situation.
Build your business and be in prosperity!