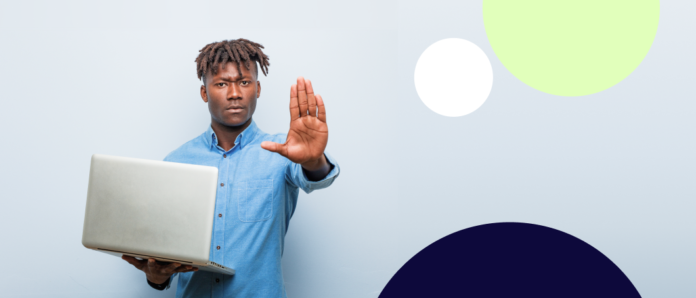 Reading Time:
5
minutes
Cross-selling is one of the best marketing strategies encouraging customers to buy more. which importance and benefits can't be denied. Thanks to cross-selling, it's possible not only to generate revenue but also to increase customers' retention and earn their trust.

However, according to the Gartner Group's research, only one-third of all businesses successfully implement cross-selling and have consumers understanding their products, services, and capabilities. 74% of companies have tried to cross-sell, but up to 90% of them have failed.

Why does it happen? What are the ways to avoid these failures? Let's dig deeper.
Why Cross-Selling Fails?
Here, you can find the most frequent reasons and mistakes that lead to failed cross-selling.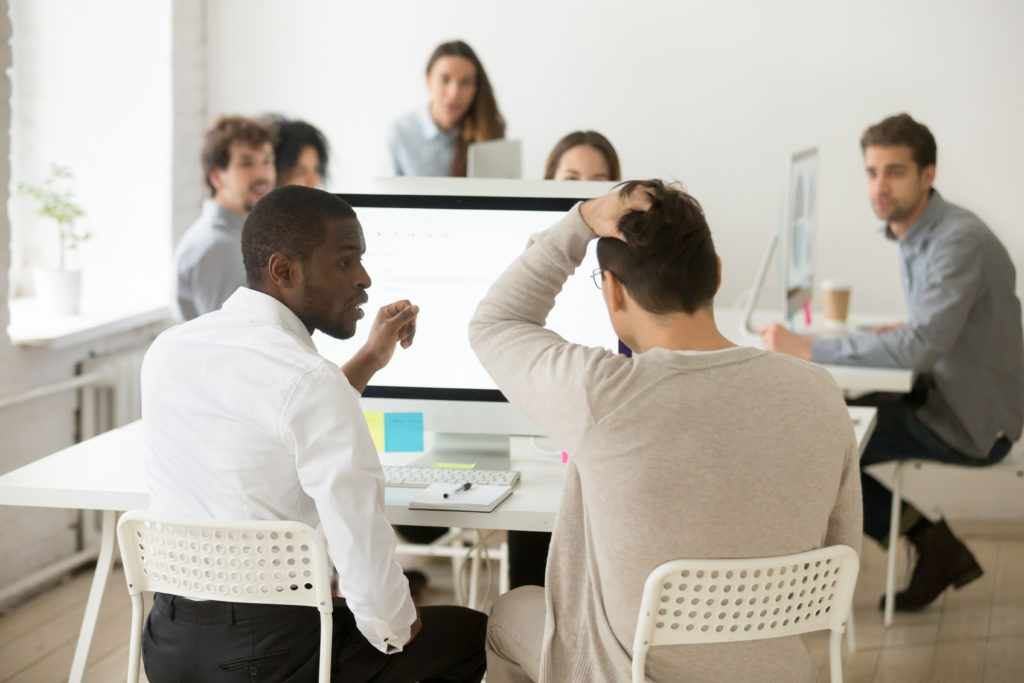 Cross-Selling without Analysis
Cross-selling can be doomed to failure from the very beginning if you implement it without analysis and account planning. Most companies start using this marketing strategy having no skill training to address differences in the buy-sell process and no feedback from the field. It's difficult to succeed without choosing the target audience properly, identifying their preferences, what has value. It's also impossible without understanding what products to offer to various consumers, as well as not measuring future progress (revenue and product volume).
Improper Identification of Target Buyers
Not only customers but also their preferences differ. If you don't understand your target buyers and why they cross-buy, your efforts will fail. The starting point of any selling process is to find the appropriate customers. You should have an opportunity to cross-sell them products or services to which they won't be able to say no. Cross-selling won't fail, if you know your consumers, understand their needs, and how your products can benefit them.
Unprofitable Customers
Following the study conducted by the HBR team, it was found out that one in five cross-buyers is unprofitable in spite of the fact that the average profit from shoppers who cross-buy is higher than that of those who don't. It's 70% of a merchant's shortfall. Consequently, losses become greater due to more cross-buying of unprofitable consumers.

To identify and neutralize the influence of such customers, during the study, four different types of them have been revealed:
Service demanders. They overuse customer service with constant cross-buying and making service demands. All that leads to the rise of your costs.
Revenue reversers. The more such customers buy, the more they return. They generate revenue and then take it back.
Promotion maximizers. Such buyers only purchase goods at steep discounts. The average annual loss from each of them was $300.
Spending limiters. Their spending is small or limited and never increased when cross-buying. Thus, cross-selling costs are generated when revenue isn't.
So, cross-selling to all these unprofitable shoppers will undoubtedly lead to decreasing profits or accumulating losses.
Cross-selling the Wrong Products
Irrelevant offers are another mistake than cross-selling. Just imagine that a buyer wants to purchase a microwave oven and among recommended products, just ear-phones, a mobile case, and a computer mouse are displayed. Hardly your shopper will add anything from these recommendations to the cart. Here there is no connection between the products, no value message, and the most important properties of these items are not considered. Moreover, the customer's interests, searching history, and previous orders are not taken into consideration. Thus, cross-selling inappropriate, of no value products to shoppers is one more reason why it fails.
Case Studies from Failure to Success
Having understood the failures you can come across when cross-selling, it's easier to avoid them in the future.
A Furniture Retailer
This case study of one furniture retailer, who preferred to stay unnamed, is amazing. The online store was aimed to cross-sell a conditioning kit with leather furniture. Sales of their "main" product were decent, unlike the complimentary ones. The problem was that consumers had no idea that such a kit was suggested. To find it, they had to browse the store's website thoroughly. Even though the price of the kit was about 6% of the store's AOV, the item added a lot of value to the main product.

To overcome the problem and stimulate the kits' sales, the merchant decided to display it on the shopping cart page when the main item was added to the cart. Thus, consumers could add it just with a mouse click.

Results were not long in coming. In only 41 days, the furniture retailer increased the AOV by 4.6% ($55) that led to an additional $180,000 in monthly revenue.
The Polar
Once, the Polar came across ineffective selling of the company's industrial fluid products and services. The brand was missing out on thousands of dollars in revenue annually.

The Polar turned to help from a trusted advisor, which created a compelling case study to demonstrate cross-selling examples and techniques. Significant results had been produced due to the training and development effort. They produced $600,000 by the end of the year and were able to achieve $1.8 million in revenues from cross-selling just in three years. This case demonstrates the importance of cross-selling and its profitability for any company.
Tips for Effective Cross-Selling
When analyzing these examples of cross-selling, you can see that if the strategy fails for the first time, there are a lot of ways to fix and improve it. Otherwise, try to avoid all the mistakes using the following tips for effective cross-selling that can help prevent losses and generate profits.
Identify Your Customers
One of the most significant cross-selling tips is to know your buyers, identify them, and their interests and tendencies in cross-buying specific products. You should find out if these customers are the perfect ones for a successful cross-sales. According to the Pareto principle, 20% of customers generate 80% of your revenue. Moreover, when rewarding the most loyal ones for more purchasing, you can make cross-selling even more profitable.
Know What to Cross-Sell and Demonstrate Value
Another crucial thing for effective cross-selling is to determine what goods to offer and to which buyer. It's necessary to study transaction data for each shopper, their browsing histories and previous orders. It's crucial not to suggest too many items or services to avoid creating confusion and diluting the buyers' attention.

You'd better provide customers with a few items but relevant ones with clear benefits and value for consumers. Thus, when showing genuine value through cross-selling, you'll be able to establish a long-term relationship with your followers and build strong customer loyalty.
Integrate Cross-Selling in Time
Knowing to whom and what to cross-sell, you should also focus on when to make product recommendations in order not to provide it too early or too late.
Avoid Problem Customers
As one of the main failures when cross-selling is 'unprofitable customers', the best thing to do to make this strategy successful is to identify and avoid such shoppers. It makes sense to limit or terminate your relationship with the most costly customers. It's common practice, as 85% of various businesses have done so (HBR, 2008). For instance, in 2007, Sprint canceled its wireless service contracts with 1,000 unprofitable consumers. In its turn, in 2003 Filene's Basement forbade two sisters to make purchases at its stores because of excessive returns and complaints.
The Bottom Line
Every merchant knows why cross-selling is important, but not all understand how to avoid failures when implementing this marketing strategy. Knowing the most common mistakes and considering cross-selling tips, you'll be able to succeed in boosting revenues and increasing shoppers' conversions.