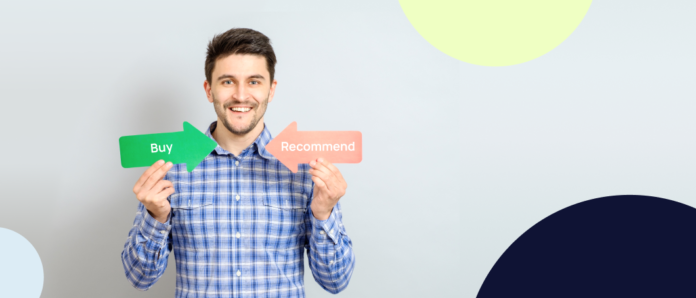 Reading Time:
4
minutes
Right before a customer presses the 'Buy' button, you have a great chance to enhance your sales and customers' satisfaction, as well as increase revenues and conversions by offering personalized order bumps. A perfect one should attract buyers' attention and suggest something of value that will enhance their shopping experience.

To help you create high-converting offers, here are ten creative ideas of personalized order bumps for your Shopify product pages.

Ideas of Personalized Order Bumps
What does the perfect order bump look like? First of all, it should be simple and help customers make a decision-making process easier by explaining the features and benefits that can be achieved. Another point is that consumers should be able to find value in it. Suggesting more value, you increase chances for your offer to be accepted.

Personalized Printouts
The Bump Shoes store offers its customers a very effective order bump. The retailer gives buyers an opportunity to customize any pair of popular Converse with their personal designs. Consumers need to select their style, upload an image, or add their own text. Such an option encourages customers to buy items in this store and personalize them in different ways.

According to a Deloitte research, 70% of shoppers are more likely to spend on personalized fashion products. Thus, offering a printout option is one of the most effective ideas of order bumps to be implemented in your Shopify store.

Upgrades
When customers buy products, especially such as computers or mobile phones, suggest purchasing the top-shelf version as an order bump. Otherwise, you may offer an upgrade license to your item, when someone buys a standard license to your product, which allows them more freedom to use it. Upgrades make existing products even better. Hardly any customer will ignore such an opportunity.

For example, at AT&T, customers can get upgrade eligibility after paying off 50% of the device price just for an extra $5 per month. So, this order bump provides buyers with the newest versions of their devices and the retailer gets to the increase of the average order value.

On-Going Maintenance and Support
Apple is the master of providing consumers with various order bumps. Every customer can get three years of technical support and accidental damage coverage by choosing the AppleCare protection plan.

As you see, on-going maintenance and support are the best options for helping your customers protect their investments in your high priced products and feel confident that they can get help anytime they use these products. Thus, it makes sense to offer this option as an order bump in your online store.
Installation and Added Features
When selling digital products, installation and added features are the most appropriate extras to be suggested as order bumps. For instance, XenForo, the platform for growing a community, offers a great variety of added features like enhanced search, resource manager, and media gallery at an additional price. Also, consumers are provided with installation services that can be helpful for non-tech savvy users. All these extras are extremely useful and attractive for anyone who is going to run an online forum.

Personalized Engravings
Engravings are among the creative ideas of personalized order bumps. As far as consumers adore customized products, this service can be popular and on-demand.

No matter what kind of gifts customers want to buy at the Things Remembered store, they have an opportunity to personalize these goods with engravings at an additional cost. Hardly any buyer will miss a chance to purchase some unique personalized gift for someone they love or for themselves. So, if you don't know how to add personalization to your Shopify shop offerings, take into consideration this wonderful idea.

Warranties or Protection Plans
When buying automobiles, gadgets, home improvement materials, or something like that, consumers hope that all these goods will last a long time. That's why the 'three-year protection plan' offer made by Staples at a very nominal rate is the surest decision. Considering that furniture is rather pricey and can be damaged, this offer seems to be attractive to many buyers.
So, the warranty is on our list of creative ideas of order bumps for your e-store. Making pricey purchases, consumers want to be sure they can protect all these products. Thus, the warranty seems to be the best way to achieve that goal.

Complementary Products
All consumers appreciate when you pay attention to their interests and needs. That's why providing them with personalized recommendations at your Shopify store is the surest way to make them feel special and more loyal to your brand. Moreover, suggesting complementary products that add value to the main one is also a great idea to be implemented as a personalized order bump.

Best Buy, for example, not only shows its consumers a wide range of product recommendations but also bundles these goods. The retailer suggests related accessories that enhance the functionality of the original product. In such a way, shoppers perceive these offers as a deal that allows them to save money.

Membership Privileges
When having any membership program on your site that gives your buyers additional benefits like free shipping, personal discounts, and deals, such a program can be used as an order bump.

As an example, have a look at Wine.Com selling its annual membership program known as 'StewardShip'. When buyers have already paid $20.10 for shipping, they are offered to pay an additional $28.90 more to get into the membership plan and get free shipping for this and all future orders. For a large number of buyers, such an offer sounds like a very tempting deal.

Another excellent example is Amazon's membership program called 'Amazon Prime'. The company uses order bumps to push this program on the checkout pages.
Discounts
Discounts are the surest way to make customers buy additional quantities of their favorite goods. Otherwise, do subscriptions. That's why offering discounts for subscriptions, as well as bulk discounts, can work great as order bumps.

For example, on its product pages, Converse offers buyers to sign up and get 15% off their first offer.
Staples, in turn, incentivize consumers with bulk discounts as order bumps. Moreover, the company gives buyers an option to customize their products. Thus, the attractiveness of such offers increases.

Personalized Wraps
Last but not least idea of personalized order bumps for your Shopify product pages is a personalized wrapping service. 40% of buyers are more likely to buy from a store providing premium packaging. So, it makes sense to give your customers such an opportunity.

Apple knows exactly how to add personalization to consumers' shopping experiences. That's why the company offers them to 'personalize your gift with a message and wrapping' just for extra $5.

Final Thoughts
When creating tempting offers with order bumps, you get an opportunity to break your bottom line, increase conversions and loyalty of your buyers to your brand. Thanks to these ten creative ideas listed in the article, you will be able to achieve your goals undoubtedly.

What interesting ideas of personalized order bumps do you implement in your Shopify store? Share them with us.