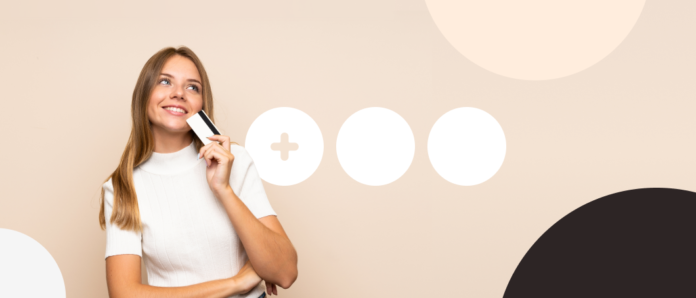 Reading Time:
7
minutes
Getting customers to buy more, while making them feel satisfied and willing to return is every retailer's dream. Suggestive selling can be a short path to achieve it. Yet, one needs to be careful about its ragged edge—understanding the fine line between being helpful and intrusive. It is hardly a great experience for a shopper to be flooded with suggestions from the very first click. Rather, it is a good way to repel potential buyers.

When used properly, suggestive selling can result in a 10 to 30% increase of per order proceeds. Read on to understand better the mechanics and the underlying techniques and to learn the tips on how to get the sales strategy to work for the benefit of your Shopify store.
The Essentials of Suggestive Selling
Suggestive selling is when you advise customers to buy specific merchandise from your stock based on previous requests or personal preferences. Oftentimes, you'd also hear such terms as upselling or cross-selling referring to the same kind of in-store guidance a retailer can provide to its customers to increase sales.

However, if you compare the definitions of suggestive selling vs. cross-selling or upselling, the difference is obvious. To cross-sell means to offer shop visitors specific items to go with a basic product they've already chosen to buy. To upsell is to prompt buyers to more expensive options with upgraded features or quality.

Accordingly, suggestive selling is a more general notion since suggestions can cover both complimentary merchandise and higher-end products. Therefore, cross-selling and upselling can be identified as techniques within a comprehensive suggestive sales strategy.

Examples of the suggestive technique applications are abundant across industries:

Retailers specializing in household appliances or consumer electronics offer extended warranties.
Car dealers look for opportunities to sell add-ons to go with a basic vehicle configuration, such as seat heating or a leather interior.
When at a bar, a bartender asks you about snacks to accompany the drink of your choice.
Waiters at restaurants are trained to advise you on choosing a wine for your meal or to recommend a dessert.
When planning a trip online, travelers are offered extras, such as an insurance or a transfer from the airport to the destination.
In clothing stores, buyers are prompted to accessories to complement a piece of apparel—e.g., socks to match specific footwear.
Those are the most frequent and straight-forward examples, whereas retailers can get more creative about applying the sales strategy. For instance, the IPSY makeup brand has centered its merchandising efforts around subscriptions to personalized beauty boxes.
Why is Suggestive Selling so Popular?
The obvious and short answer is: because the strategy requires minimum time and financial investments on the seller's part, while resulting in a substantial increase in the sales revenue. Putting it into figures, an extra 2 dollar per purchase at the turnover rate of 1,000 orders monthly guarantees 24,000 dollars of profit annually. Impressive economics, isn't it?

In fact, this is just the tip of the iceberg value that suggestive selling can bring to a retail business. Apart from revenue growth, the sales strategy enables the following:

Increasing the profit margin. The more you sell, the more you earn—the simple rule works just as consistently as the gravity law. However, the how-much-you-earn part (i.e., the profit margin) depends on how much you spend to acquire a customer. Selling to a shopper whom you've already engaged requires less money. So, upselling or cross-selling has the potential to save up to 68% of operating expenses in your Shopify store.
Earning an extra budget to develop and expand. The greater margin between the expenditures and proceeds frees more funds to invest in further business growth. Whether you spend them to advertise or renew the assortment, they are sure to generate still more value.
Improving the shopping experience. With suggestive selling, things change for the better on the shoppers' side, too. As you learn to build offers with truly personalized and clearly stated suggestions, buyers feel more satisfied as they leave your Shopify store.
Turning one-time buyers into loyal customers. Imagine you can shop without haste, or confusion, pushy sales assistant or ads, while getting the right guidance at the right time. Wouldn't you want to come back for more? Providing the kind of settings for shopping, suggestive selling can fix you up with an extensive loyal clientele.
Obviously, the above benefits are enticing enough for retailers to try and introduce suggestive techniques into merchandising strategies. However, as powerful as the weapon can be, it can also fire back at you unless you know how to use it. So, let's find out the proper way to go about suggestions.
The 10 Ultimate Tips to Manage Suggestive Sales
Tip #1. Pay Attention to Timing and Location
Throwing recommendation ads at potential buyers right as they enter your Shopify store is a sure way to lose them. You need to be careful about where and when you actually make suggestions. A widely accepted best practice is to show suggestive offers somewhere around the point of sale.

Reasonable merchants either embed suggestions on product pages or drop hints in the shopping cart to capitalize on last-minute impulse purchases. Whatever method you choose, do not rush to act until you have the attention of a shopper all set on your offer. Also, avoid being pushy and intrusive—using one of the two methods is enough.

Tip #2. Identify the Best Ideas How to Suggest
There are different ways in which you can make suggestive offers. In particular:

Sell two or more items for the price of one or at a slightly reduced total price.
Offer related or recommended merchandise, announcing it like: "People also buy…"
Add "For Her" products into "For Him" sections and vice versa.
Offer a free gift or a tester sample for purchasing a package deal or a specific item.
Bundle related products into complete sets—e.g., a teapot with teacups and napkins.
Encourage customers to subscribe—e.g., to receive consumables, such as detergents for washing machines.
The exact choice of a method mostly depends on the type of goods you are trying to sell with the offer and the circumstances of sales, such as discounts you can afford, etc.
Tip #3. Experiment and Test
The best way to proceed is by trial and error: build an offer and keep it on sale for at least a week. Next, check the conversion figures and renew the suggestion, while archiving the previous one. Beware not to make more than one modification at a time—adjust the price, recommend a different item, or change the representation, etc. Otherwise, the metrics may be difficult to trace.

In the end, you should have a number of suggestions to choose from. Focus on the ones that brought you the most leads and actual buyers. Also, renew them regularly in line with current trends, demand variations, seasonal fluctuations, etc.
Tip #4. Introduce State-of-the-Art Tools
Analytical tools can aid in identifying, monitoring, and reporting customer trends and sales metrics. The acquired data enables merchants to make decisions on applying specific suggestive selling techniques or to adjust sales strategies in an almost real-time mode. The flexibility and speed of decision-making result in increased profit.

Another essential tool for a retailer is a special-purpose plugin or an app to build and promote suggestive offers. For instance, Shopify features the Cross-sell & Upsell Suite by Mageworx.

Setting suggestions with the Cross-Sell and Upsell Suite

Tip #5. Minimize Suggestive Choices
As counterintuitive as it may appear, too many options are rather misleading for a buyer than helpful. The amount of effort needed to browse through superfluous data outweighs the advantage of having multiple extras.

A simple and elegant solution to the problem is to limit customer choices to just the three options—a nice one, one that is a little better, and an absolute hit. For extra convenience, prompt shoppers to the best deal—by highlighting it or otherwise.
Tip #6. Personalize with Relevance in Mind
It is a bad idea to make random suggestions to get rid of unpopular merchandise or to simply take cuts. The tactic mostly results in customers leaving your store without purchases but determined to never come back again.

Anything you suggest—an upselling option or a bundle offer—should be based on actual consumer needs. Take your time to study preferences and provide ample options for customizing orders to individual tastes.

Relevance is also about how the suggestions you make relate to the basic item. When building cross-selling sets, make sure the included goods match—e.g., it would be more appropriate to sell earplugs with a phone than with a dishwasher. For upselling alternatives, the general recommendation is to keep the price difference minimum.

A cross-sell product block for an iPhone

Tip #7. Aspire for Long-Term Relations
Incentivize shoppers to spend more by implementing the "more money in, more benefits out" principle. Offer discounts, special promotions, gift cards, or even free goods to your regulars. Introduce a loyalty program and encourage people to sign up already during the first visit.

Another way to retain customers is to send out promo emails with suggestions. Run the campaigns on a regular basis but beware not to flood customers' mailboxes. Get to know your customers to better target the promos.
Tip #8. Emphasize Extra Benefits
Having multiple options to choose from is already an advantage, but bringing the context component into suggestive selling makes suggestions more persuasive. Explain why a buyer should choose a more expensive item over a cheaper one or why purchasing a package deal is a better idea than ordering separate pieces from a bundle.

Again, the focus must be on actual customer needs. Your task is to convince people that extra expenses will pay off by helping them to solve problems.
Tip #9. Do the Follow-up Round
Order confirmation emails are a good opportunity for suggestive selling because there is little chance the addressee will not open it. In these messages, you can prompt people to related merchandise or promote special offers. In any case, make sure to create personalized suggestions based on what you already know about the particular customer in the recipient line.
Tip #10. Respect Your Customer
This should be the cornerstone rule of the suggestive selling strategy you are going to build. Great discounts, catchy promos, efficient tools, creative ways to present suggestions—all of these works, only provided you respect the people who bring money into your business. The respect is about their budgets, time, privacy, convenience, etc. Put it first to never end up the last.
So, What's the Conclusion?
Suggestive selling has an enticing effort-to-growth ratio. An action as simple as complementing a basic offer with an additional item or an upgraded alternative wins a retailer another 10% plus to sales proceeds. However, the trick is to keep the right balance between the I-want-my-profit-now part and the long-term goals of running a business. The latter part is more about paying due respect to customers and keeping them happy for your Shopify store to thrive.