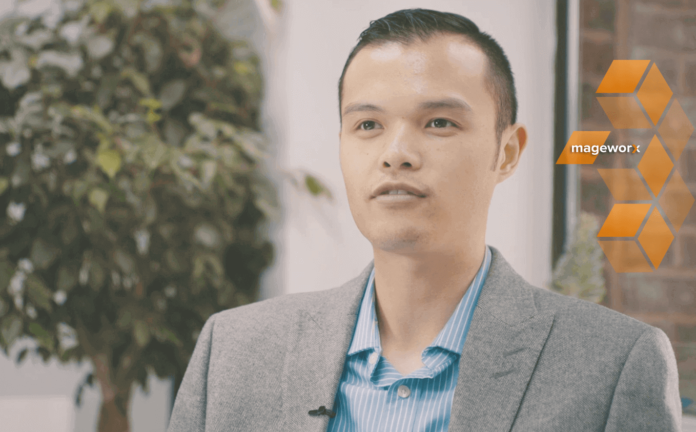 Reading Time:
6
minutes
What does it take to run a successful Magento agency?
We sat down with Steven Wu,  the co-founder and technical director of  R & W Media (London, UK) to shine some light on his professional background and the story behind this agency.
Also, in the interview, Steve gave some advice on building a successful Magento development team, shared some of his favorite Magento extensions, and disclosed a couple of Magento SEO secrets.
• Steven, now, you are the Co-Founder & Technical Director of R & W Media. Let's have a flashback and remember how it all started?
Steven Wu: Before starting up R & W Media, I was working in the eCommerce market as a Magento developer. At the time, I wanted to start up my own company and solely focus on Magento development. Just so happens a friend of mine Craig Randall, who was also looking to leave his full-time job to start our own company. We decided to band together and form R & W Media. Craig is now the creative director of R & W Media.
• As I know, R & W Media specializes in Magento.
Steven Wu: Yes, that is correct, we primarily focus on designing and developing Magento solutions for our clients. We aim to deliver engaging and user-friendly shopping experiences that generate a high return for our clients.
We're are versed in integration with many business systems, such as ERP, CRM, Brightpearl, Microsoft Dynamics, SAP, Sage and many more.
We partner with leading industry providers of payment gateways including PayPal and Sage Pay, work with the UK's top Magento hosting companies and Magento extension providers.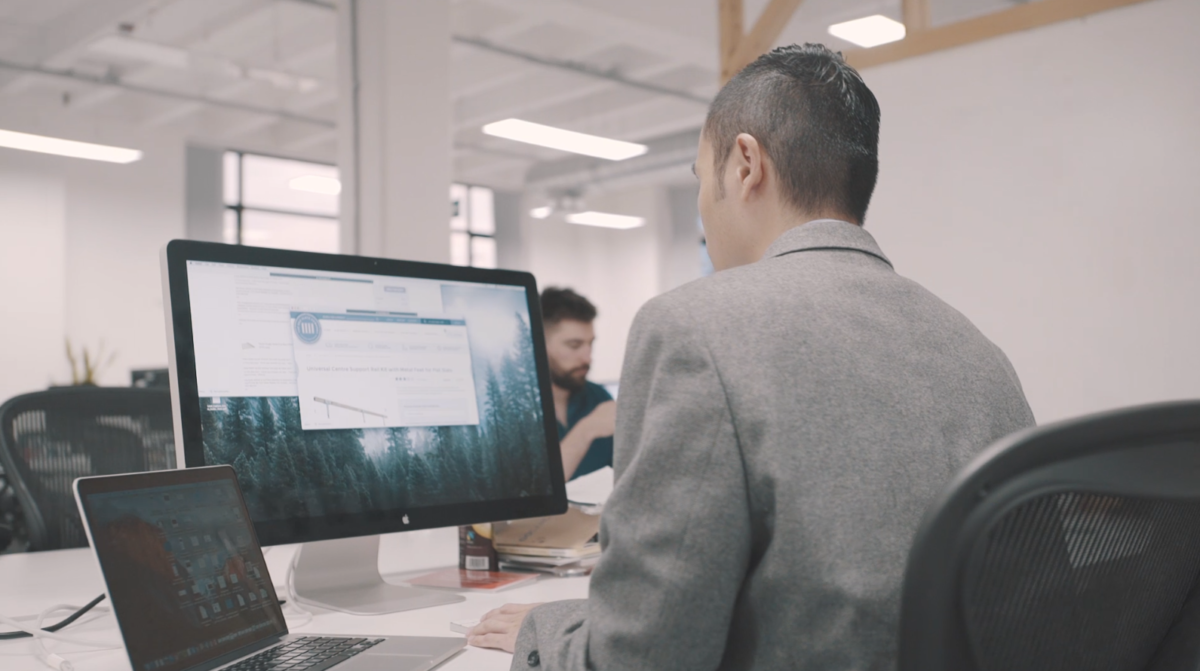 • How do you manage to effectively provide these Magento services?

Steven Wu: We have a team of elite Magento developers and creative designers and UX experts. I am leading up the technology side of the business, whilst my business partner Craig focuses on the creative side. This helps to complement each other's skills and allows us to focus on specific parts of the business.
Our trained and certified Magento developers are highly experienced so they can focus on building bespoke custom Magento ecommerce stores for our clients. Our developers are extremely smart in identifying our clients' requirements and always build towards their expectations.
Our seasoned designers and UX experts are always trying to innovate and create the best shopping experience possible and push the boundary. This is all fully managed by our project manages who are the glue and main head of any project.
We describe ourselves as a leading Magento agency, who is always looking to deliver a solution that will help our clients grow online and achieve their goals.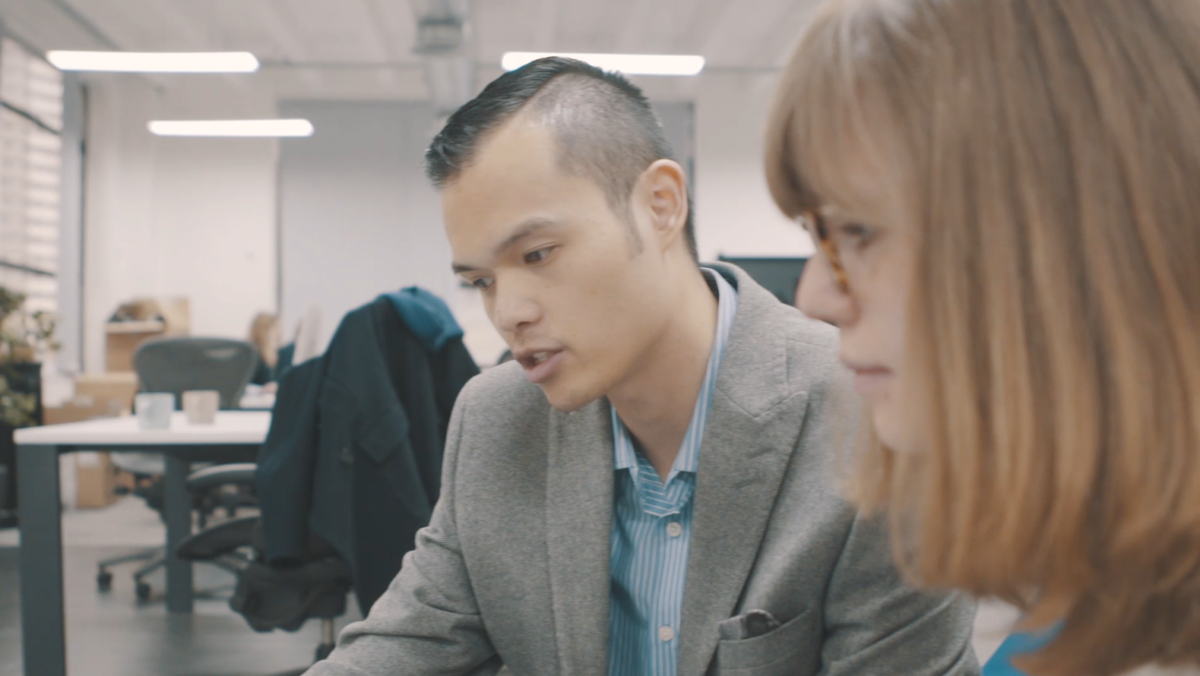 • Why did you decide to work with Magento? What attracts you to this eCommerce platform? 
Steven Wu: Prior to Magento becoming the leading ecommerce platform, there were a few other platforms around back in the days that I had worked with. There were OpenCart, Interspire and osCommerce. However, these platforms were difficult to build on their spaghetti code, having to hack them to make things work. Also, some had poor security record, especially  osCommerce. And some of these platforms were very closed off and had a lack of a community or very little documentation.
One of the major concerns from a client's perspective was that these platforms were not rich in features or well-suited for the enterprise level.
This is when I came across Magento, a fully rich platform, widely supported and the one that companies can grow on and not outgrow.
In terms of development, Magento's codebase was by far superior and a real enterprise product. Even from the beginning, Magento was already using modern programming practices that apply conventions of object-oriented programming and MVC architecture. Also, all data was stored using the entity attribute value model. This made developing in Magento modular and scalable, and the platform made it no longer necessary to resort to hacky code.
The quality of coding was the main attraction, but the thriving Magento community was what really made the final decision. There were many people contributing and helping the community. Back in 2010 the platform was really taking off and becoming more and more popular. I could see the future on this platform and it was something I wanted to continue to work on and invest in.
• What has been the most challenging part of working with Magento?
Steven Wu: One of the major Magento challenges is getting to grips with this large and complex platform. There are over 30,000 files, having to navigate around, so this beast can be daunting at first.
There is a steep learning curve for beginners; because of the giant application it took us more time to develop on than using any other platforms.
That is why the developers in our Magento agency are fully trained to become masters of the basic building blocks of Magento. Competent knowledge of the file layout allowed our developers to see what files/functions have been made, redone or overwritten. With rewriting modules it gives you the ability to fully customize Magento.
• How did the advent of Magento 2 influence your development workflow?
Steven Wu: With the major improvements in Magento 2, this has really helped to streamline our development process. We've experimented with Composer in the past, but now it's something we always use working with Magento 2 for module installation and management.
Conforming with best practices and improvements to speed and performance in the new version of the platform, we no longer need to spend so much time focusing on fixing these issues.
So, Magento 2 frees us up to focus on other complex tasks.
We're now running more tests on our code than previously and now created a new workflow with our continuous integration and deployment strategy.
• Let's talk about such important aspect as eCommerce SEO. How SEO-friendly are Magento and Magento 2 in your opinion?
Steven Wu: In general, Magento is so much more SEO-friendly compared to a lot of other platforms. Magento 1 has some flaws when it comes to SEO but with the advent of Magento 2, these flaws have been eradicated.
Clients can quickly upload products and immediately start optimizing their products for search engines.
Out of the box, Magento 2 is equipped with a set of effective SEO features, including friendly-URLs, meta tag generation, better performance in speed, canonical tags, control robots.txt site indexing, XML sitemap generation and micro data added by default.
• Do you use any extensions to complement the default SEO functionality of the platform?
Steven Wu: Magento 2 boost some effective default functionality, however, this will only take you so far. There are still some drawbacks such as duplicate content, limits to rich snippets, limitations in XML sitemaps and canonical URLs.
That's why we always use MageWorx' SEO Suite Ultimate for any Magento project, to help resolve these SEO flaws in Magento 2.

• Talking about SEO Suite Ultimate by MageWorx, which features of the extension do you find the most useful?

Steven Wu: Besides the awesome SEO features, the major reason for us to use MageWorx SEO Suite Ultimate is that it enables us to fix the fundamental flaws in Magento application.
Magento by default supports micro data, but this only shows the basic information on the SERP. With the SEO extension, this will now display a preview image, review rating, price, and availability.
The extension helps to resolve duplicate content issues and fine-tune canonical meta tags, allow you to edit the XML sitemaps and remove unwanted links.
• What would be your advice to those who have just launched their first Magento eCommerce stores and are considering to optimize them for the search engines? What should they start with?
Steven Wu: Before optimising your website for SEO, you need to run an SEO audit on your Magento website. This will help to analyse and provide a report on what is working and what issues your website may be facing that are preventing it from ranking highly in Google. There may be duplicate content issues, numerous dynamic URLs, pages indexed by Google, etc.. Start by looking in your Google Search Console, it's helpful to see if you have any crawl errors, any blocked resources that Google cannot index or even security problems on your site. Once you've identified those, make sure you implement a plan of actions to resolve all these problems.
Go through your Magento website and ensure all your content and products are optimised for SEO focusing on keywords. Ensure all relevant information, such as meta title and meta description is applied to all your products.
This is why we work with industry SEO consultants who help our clients manage their SEO efforts.
• And finally, for anyone just getting started with eCommerce and Magento, do you have any useful tips? What are the pitfalls they should try to avoid?
Steven Wu: Always find a Magento expert, whether this is a developer or an agency. Having a consultant to help with the development and to educate you on how to run your business on Magento will go a long way. In the past , we saw clients incorrectly creating products using the wrong product types. A good developer should always be reliable and seek advice when you need it.
Make sure you plan your launch effectively. This will need to be tied in with your marketing campaign any other integration pieces you may have in the pipeline. Sit down with all the key personnel in the project to device a realistic timeline for your ecommerce store launch. You don't want to rush your store launch or find it incomplete or worse major website bugs on day one.
We thank Steven for the interview and wish him all the best in his career!