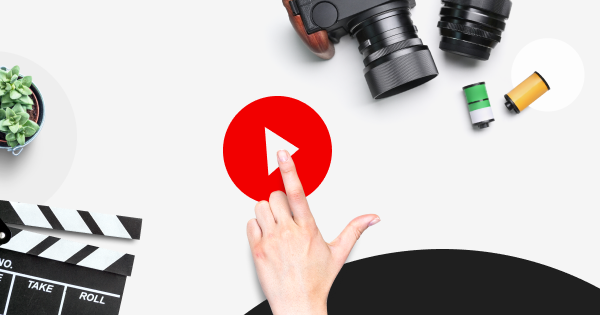 Reading Time:
7
minutes
Although high-quality product photos are essential to eCommerce conversion rates, supplementing them with product videos can take your eCommerce business to the next level. eCommerce video marketing can significantly improve your online marketing game, and this guide will show you how to create videos from photos so you can start applying this tactic today.
Video has been an under-utilized asset on product pages for long enough.
As they discover the impact of this medium, the number of online stores using product videos is rising, and if you want to stay competitive in the market, you'll need to keep up.
Thankfully, creating these marketing assets doesn't need to be complicated. You can use your product photos and a bit of software magic to produce high-quality videos for your eCommerce website. This is one of the best and easiest ways to address one of online shopping's biggest problems: the customers' inability to get a real sense of the product they're interested in.
Keep reading to learn some of the nuances of product videos for eCommerce, how video marketing can help your business, and most importantly, how to make a video from pictures!
eCommerce Video Marketing 101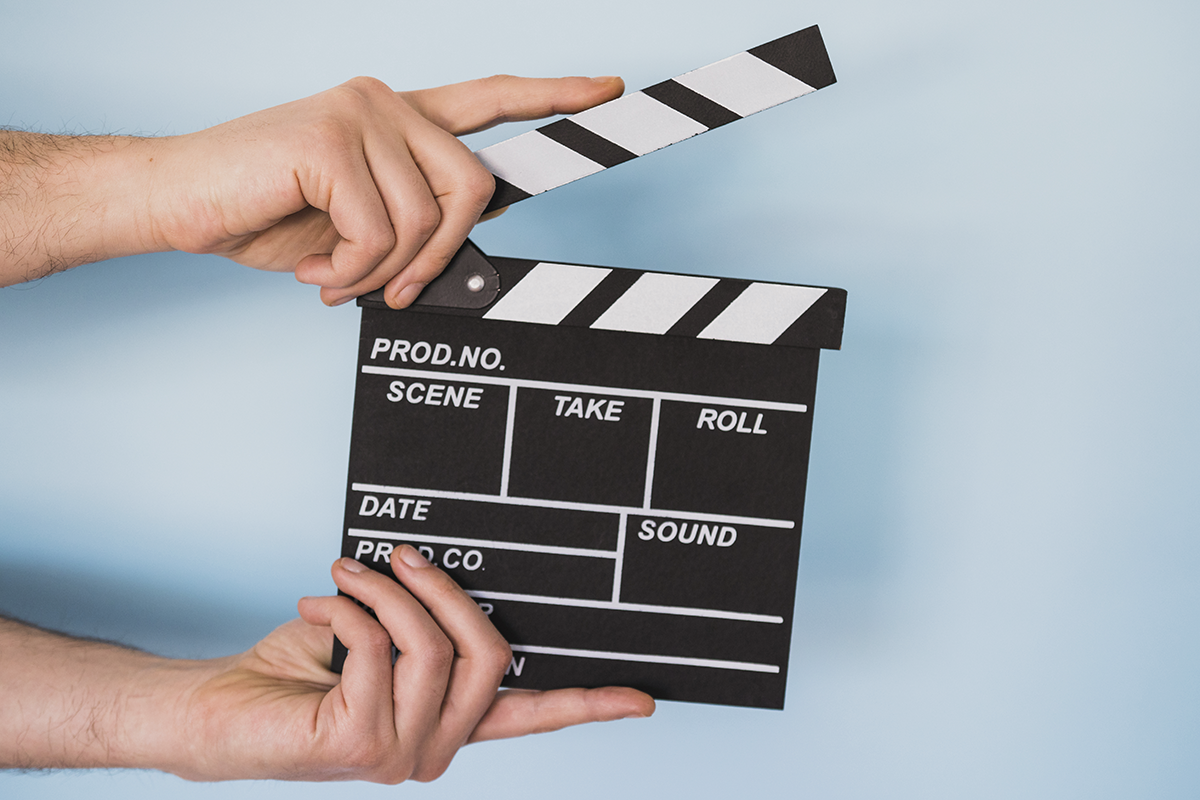 We've all heard the phrase "a picture is worth a thousand words." Now consider that a video typically shows 24 pictures (frames) per second, and do the math.
All jokes aside, video is a powerful marketing tool that can do wonders for audience engagement and give your campaigns a significant boost.
In short, video marketing is the practice of using video to promote your brand, grow awareness, and increase sales. That said, there are many different types of videos in marketing, including but not limited to:
Video ads
Demo videos
Behind-the-scenes videos
How-to videos
Customer testimonials
Product videos
You can use these and other video types to reach and engage your audience, as well as improve how you educate them about your product/service.
What Makes a Great Product Video?
We would love to tell you what is the one element that makes for outstanding product videos for marketing.
Unfortunately, there is no magic factor or formula.
Your video's performance will depend on your target audience and their expectations, your competition, buzzing topics, and many more factors.
However, there are a few things that the best product videos for eCommerce have in common. They are:
Informative. The entire point of a product video is to give your customer as much information about the product as they will find valuable. Images in sales can do a great job with this, as long as you can capture a range of angles and use other objects for scale.
Short. You should try to keep your product videos short, especially if you plan on sharing them natively on social media. We understand that it might be challenging to distill everything your product has to offer into half a minute, but this increases the chances that users will watch your video end-to-end.
Context-rich. Your product video will not make much sense without context. For starters, the video needs to be branded so that you can easily repurpose it across your marketing channels. And, you should try to showcase your product in action as much as possible so the user can envision using it.
How to Make a Video from Pictures?
Both videos and images are great mediums for businesses to increase brand awareness and present product options to potential customers. Combining the two formats is not exactly a breakthrough concept — we've had slideshows for decades. That said, you can't really upload a PowerPoint presentation to your product page or Facebook feed and call it a day.
So how do you create videos from photos?
The good news is that you don't have to be a professional filmmaker to make some excellent videos from still images. There's a range of editing software tools you can use for this.
We'll get into the technical side of things a bit later, but let's focus on the setup for now.
Step #1. Planning It Out
If you want to create videos using only photos, you'll need a great, strategically planned library of visual resources to use.
Prepare by creating a storyboard. This will help you browse your existing product images, evaluate your options, identify gaps in your visual story and plan how you will supplement them.
Step #2. Choosing or Creating Your Photos
This brings us to the next point, arguably the most crucial element of your project — the pictures.
You'll want to present the product from all angles in the video, so keep that in mind when choosing from existing photos.
Also, it's a good idea to give viewers a chance to see the product being used. Chances are you already have some pretty good photos of the product if you've been selling it for a while.
Even so, to make everything come together in the video, you'll probably have to take a few more snaps.
We recommend using the same device to take all of the photos you will use in the video and keeping the orientation (landscape vs. portrait) the same. This ensures a uniform look for the video and prevents it from looking like an awkward, randomly generated slideshow.
If you're shooting at different times of the day or in different locations, it could be tough to make everything fit together. To help the video look cohesive, you'll need to go through each photo and make edits.
Even the best video editing software can't fix poor image quality.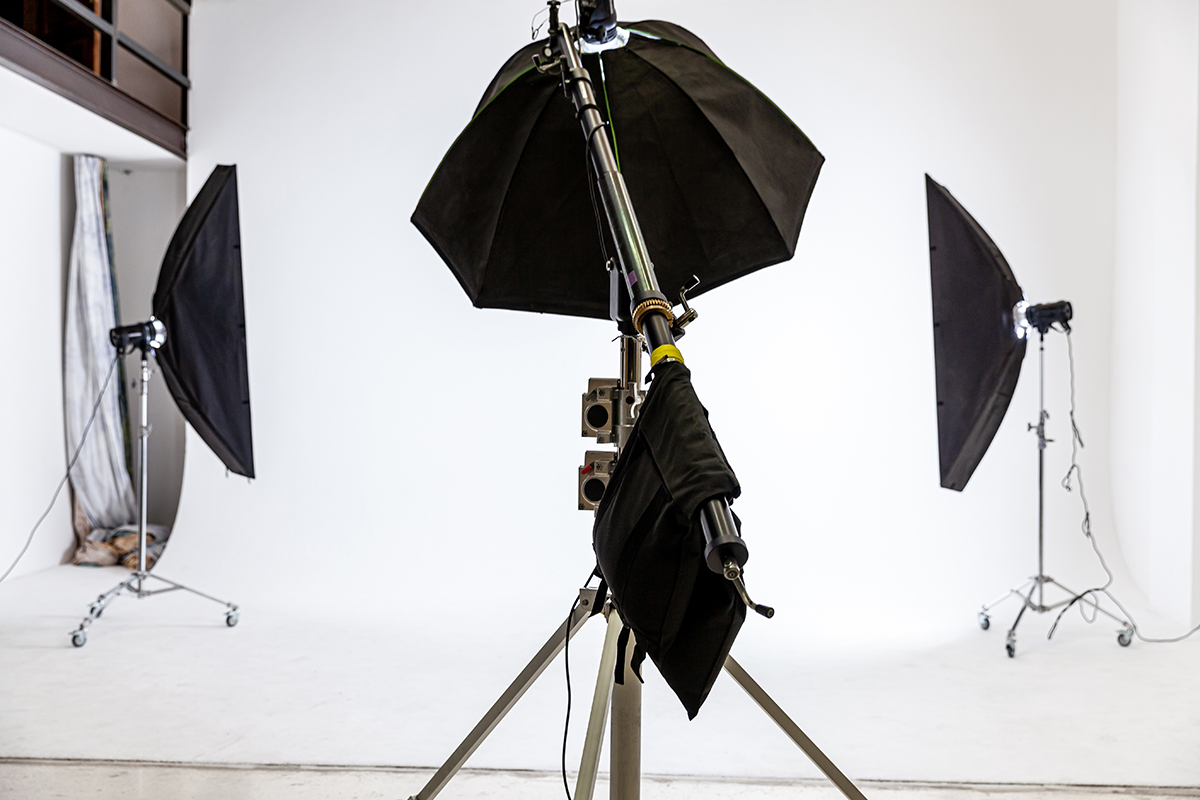 Investing in proper equipment or hiring an experienced photographer is strongly advised for eCommerce videos.
Step #3. Editing Your Photos
If you're trying to create a video from pictures, you'll need to do more than randomly stitch images together.
You need to make sure that your images fit well together, and that's where editing comes into play.
The first thing you want to focus on when editing is to fix any exposure problems. Here, the key things to look for are saturation, contrast, and color. There are many easy-to-use online photo editors that can be used to fix your photos in minutes. Here are some of our favorites:
Paint.NET — Plugin support and advanced filters and layers
Fotor — Free high-res exporting, batch image processing, and professional filters
Canva — App for mobile devices, free cloud storage, and a wide range of templates
GIMP — Free advanced editing tools with no ads
Of course, if you want to create extra-professional images to use for all kinds of content marketing, you can go for a premium solution like Adobe Lightroom. At $9.99 a month, the software is not particularly expensive, but be prepared to spend some time looking at tutorials, as Lightroom has a pretty steep learning curve.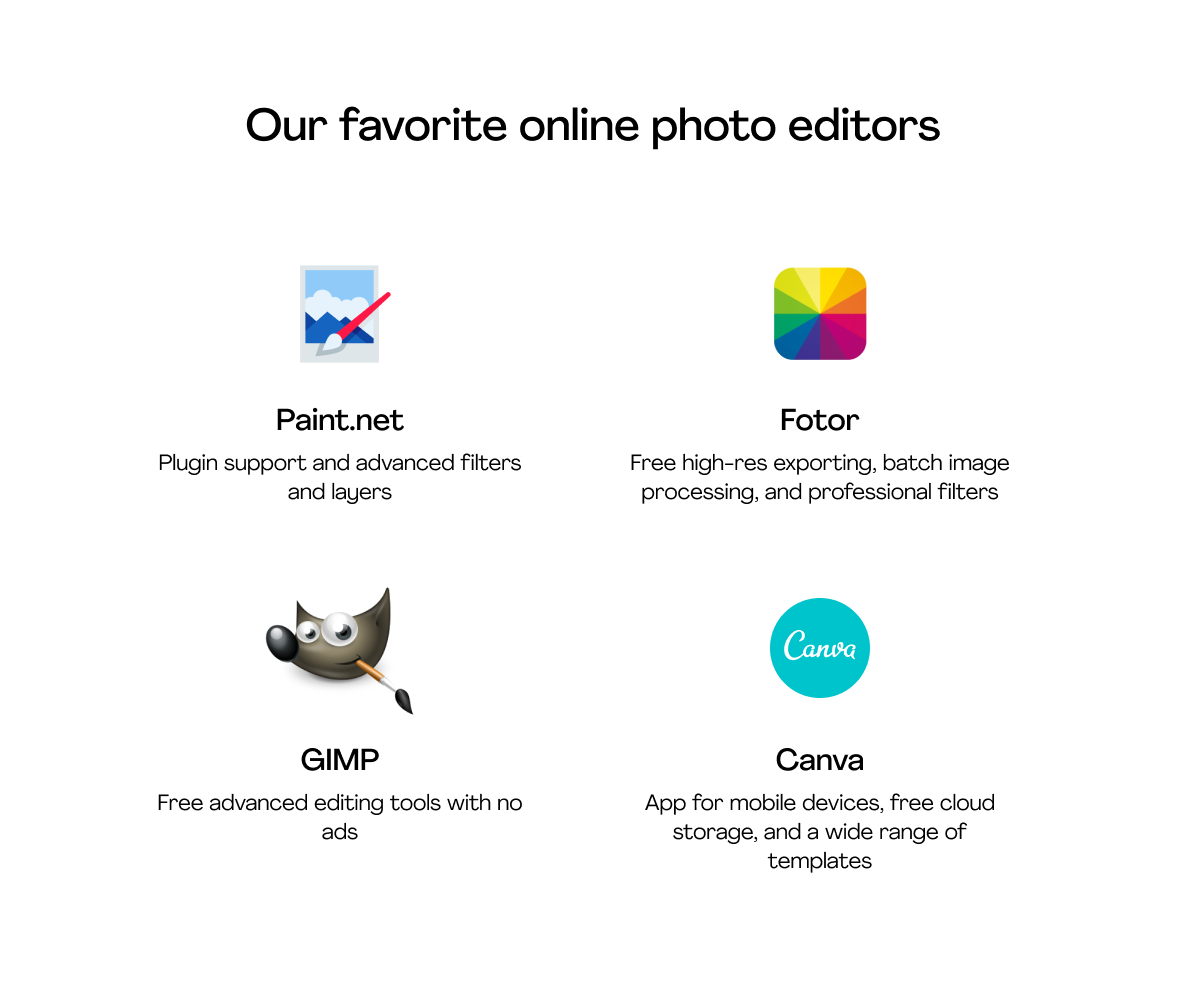 Step #4. Putting It All Together
You're finally there.
You've selected or snapped and edited your photos to look their absolute best, and you have a killer soundtrack ready to go (make sure it's copyright free).
All that's left to do is put it all together.
You can use various software solutions to make a movie from photos. If you have some video-editing experience, you can use professional software like Adobe Premiere Pro. Although it provides ample editing features, this type of software also comes with the steepest learning curve.
Or, you can choose one of the many user-friendly online apps. If you are looking for easy-to-use software, we recommend checking out this list of image-to-video makers by Wondershare.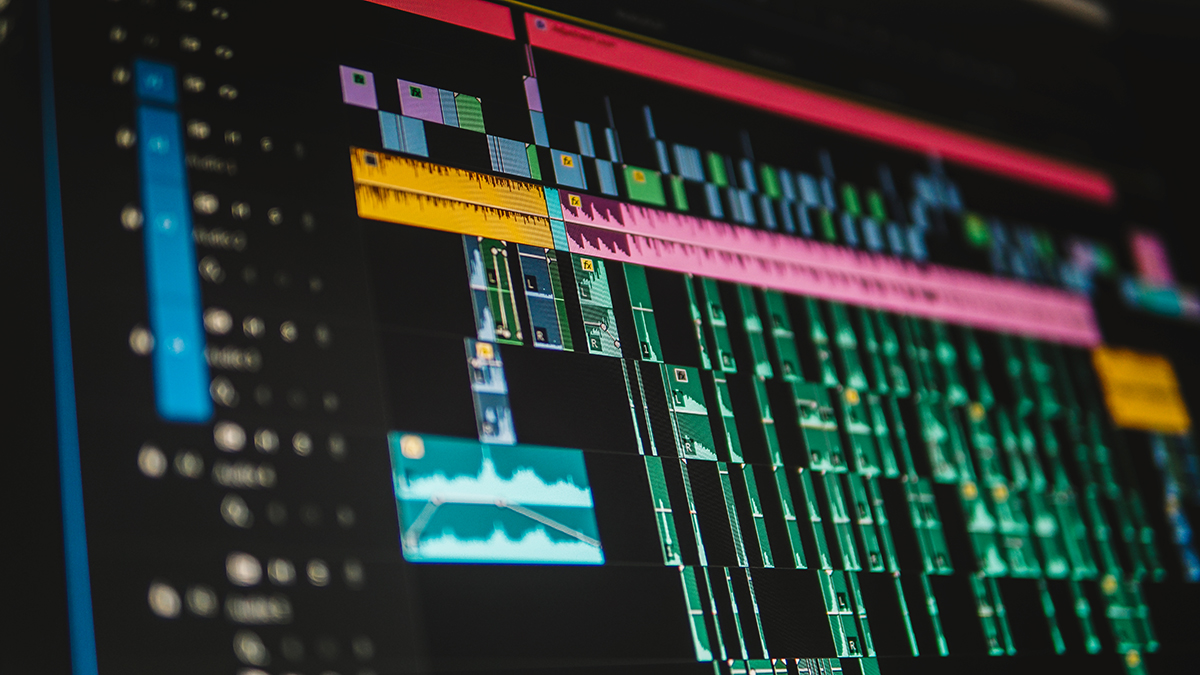 As you might imagine, each app has its pros and cons. Although Wondershare is primarily interested in promoting its product (Filmora), the list provides an excellent overview of the other available options.
The Importance of Video Marketing for eCommerce: How It Benefits Your Business
When shopping online, no medium provides as much information about a product as a good video. You could have the best, custom-built website (if you're looking for that, have a peek here), the most detailed product descriptions, and excellent testimonials; still, there's nothing like an engaging video to tell your product's story.
Research backs this up with 74% of marketers saying the video has a better ROI than static images. Also, YouTube is the second-most visited website on the internet, right after Google. Video content is more than a way to showcase your product; it is an entire marketing strategy, especially effective in eCommerce.
Video helps your audience evaluate the product in more detail and become more comfortable with their purchase intent. In doing so, it directly impacts your conversion rates.
And let's not forget other marketing efforts! Videos make it easier for brand ambassadors to share your content on social media, broadening your reach and increasing brand awareness.
How to Create a Top-Notch eCommerce Video Marketing Strategy
Like with any other project, you need to do your research and start with a proper plan. This plan will be your guide, determining your timelines, budget, conversion metrics, production processes, etc. So, step one in the video creation process is writing down and finalizing your strategy. Here's a quick rundown of the steps you need to take to build a top-notch video marketing strategy.
Write down your goals. Why are you adding a product video to your landing page? A common goal for product videos is to help users overcome a particular objection or hesitation about the product such as size, fit or function. Set a clear goal for your video and assign it a KPI you can measure.
Consider your audience. Unless you're targeting a specific set of customers, you'll have difficulty engaging anybody. Think about your target audience and create a storyboard that speaks to their specific needs or desires.
Think about the story you want to tell. Showcase how your product or service solves your target audience's unique pain point(s).
Stick to the timeline. Use your timeline as a guiding light, showing you how far you've come and what you have left to do. Think of it as a way to keep your video project on track. It's easy to get distracted and lose momentum, so committing to deadlines helps keep up the pace.
Be realistic with the budget. You could come up with the best idea in the world, but you won't get far unless you can finance it. Think carefully about how much you can spend on each video and what you can realistically create with your budget.

Importance of Product Videos for Marketing
A high-quality product video showcases the top features of your best-selling product or service. It shows the product in action, helping increase customer confidence and getting prospects closer to a conversion.
The main goal of a product video is to attract new customers who are still in the beginning stages of product research. The idea is to present the product's utility rather than just its beauty. You'll also want to clarify what makes your product better than other similar options on the market.
Since your target audience for these videos is still in the early research stage, you want to make sure that the video is engaging and that it sets your product apart from the competition.
As we mentioned earlier, try to aim for a short, easily shareable video. Also, use clear branding and context so that you can share the video through various marketing channels such as paid advertising, email, social media, or your website.
Author's bio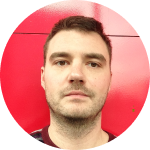 Travis Dillard is a business consultant and an organizational psychologist based in Arlington, Texas. Passionate about marketing, social networks, and business in general. In his spare time, he writes a lot about new business strategies and digital marketing for DigitalStrategyOne.