Reading Time:
1
minute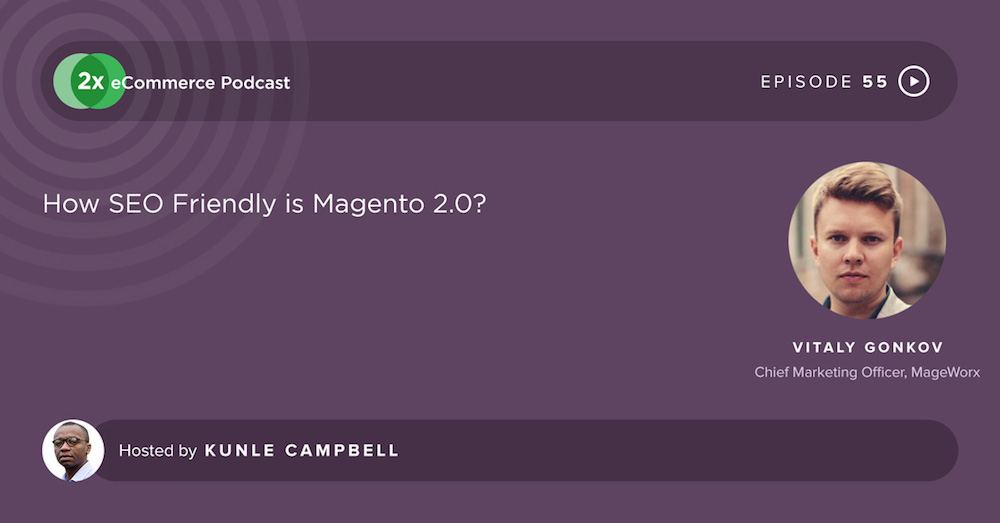 Magento 2 is out and promises to be the most advanced ecommerce platform. If you're thinking to give it a try, but need more facts about its capabilities – you've got to the right place. All the truth about Magento 2 SEO potentials is here.
Let's dive in.
Vitaly Gonkov, CMO at Mageworx speaks in the interview with Kunle Campbell – the principle at 2X eCommerce and eCommerce growth consultant – about how SEO friendly Magento 2 is.
"Magento 2.0 SEO is like Peter Parker from Spiderman. One side – it has power others don't posses, other side – like an ordinary person it struggles regular problems. What's more, according to the laws of the comics genre, Heroes learn from their mistakes and become better at what they do. The same with Magento 2.0", sums up Vitaly.
The key topics of the podcast are:
Product/Category Page Optimization
Pagination Page Optimization
Layered Navigation Optimization
HTML/XML Sitemaps
Rich Snippets
and more