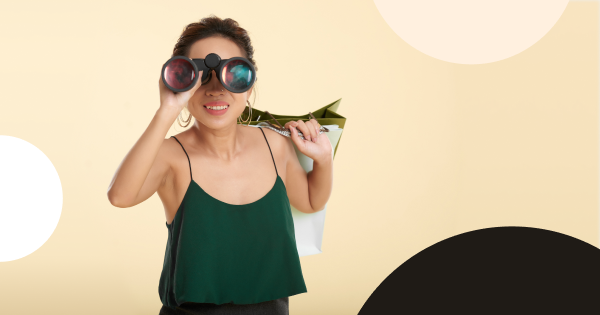 Reading Time:
5
minutes
When people go to the online store, they usually know what they need or at least have an idea of that. Today, web stores have an enormous amount of categorized products, which makes it easier for customers to search for them. That is why they are using the search line that greatly speeds up the searching process. However, there are plenty of subtleties you should follow to create a robust search engine inr your eCommerce store.
Tips to Improve Your Website Search
Remember the number of times you've tried to search for, let's say, "a phone case" and then noticed that the search results are cluttered up with smartphones, earphones and other unwanted products. This is bad search relevancy, doesn't it? Let's face it, and many of us find it annoying. Facing such a situation, some customers can just leave your store, as they don't like to waste their time. They'd rather drop in another store than look through a bunch of irrelevant goods.
As an eCommerce store owner, you should avoid that, improving your on-site search. And there are several ways to do it. Take a look at a couple of our search solutions that will help you evolve the search engine of your eCommerce store.
Analyze and speak the language of your purchasers. Communicate with them to be aware of their vocabulary and the way they perceive your products. And then, use this information to develop a better site search.
Avoid showing the "no matching results found" notification to the customers. It's a slippery road because your customers can think you're out of this or that item. Even if you don't have some items in stock, try to use phrases like "contact us if you haven't found what you were looking for" and leave the phone number instead. Or you can place the link to the FAQ page. It'll result in fewer customers leaving your store.
Pay respect to the context. Look through the previous pages viewed by a customer and use these insights to narrow down the search results.
Don't forget about the visual component. An appealing view always catches the eye. For instance, you can supplement your search line with small preview images. This way, purchasers are highly likely to find what they're searching for.
Take some time to develop a good mobile design and practical search line. Nowadays, more and more customers use their smartphones for online shopping, and if they don't like the way your store is displayed on their gadgets, they simply leave it.
Add voice search in your e-commerce store search engine. Today, we send hundreds of voice messages, use Google Assistant and Alexa by Amazon. Slowly but surely we're growing out of a habit of texting. Where we're driving, it's convenient for customers to use a voice search when shopping. That's why it's important for merchants to keep up with the demand, introducing it to online stores.
Keep in mind, there are some of the best practices for developing an on-site search for your eCommerce store. And now let's dive deep into this topic and see what functionality eCommerce platforms provide to develop a relevant search system. If you leverage Magento 2, we have great news for you. The platform itself provides a bunch of efficient tools to implement a smooth and efficient search.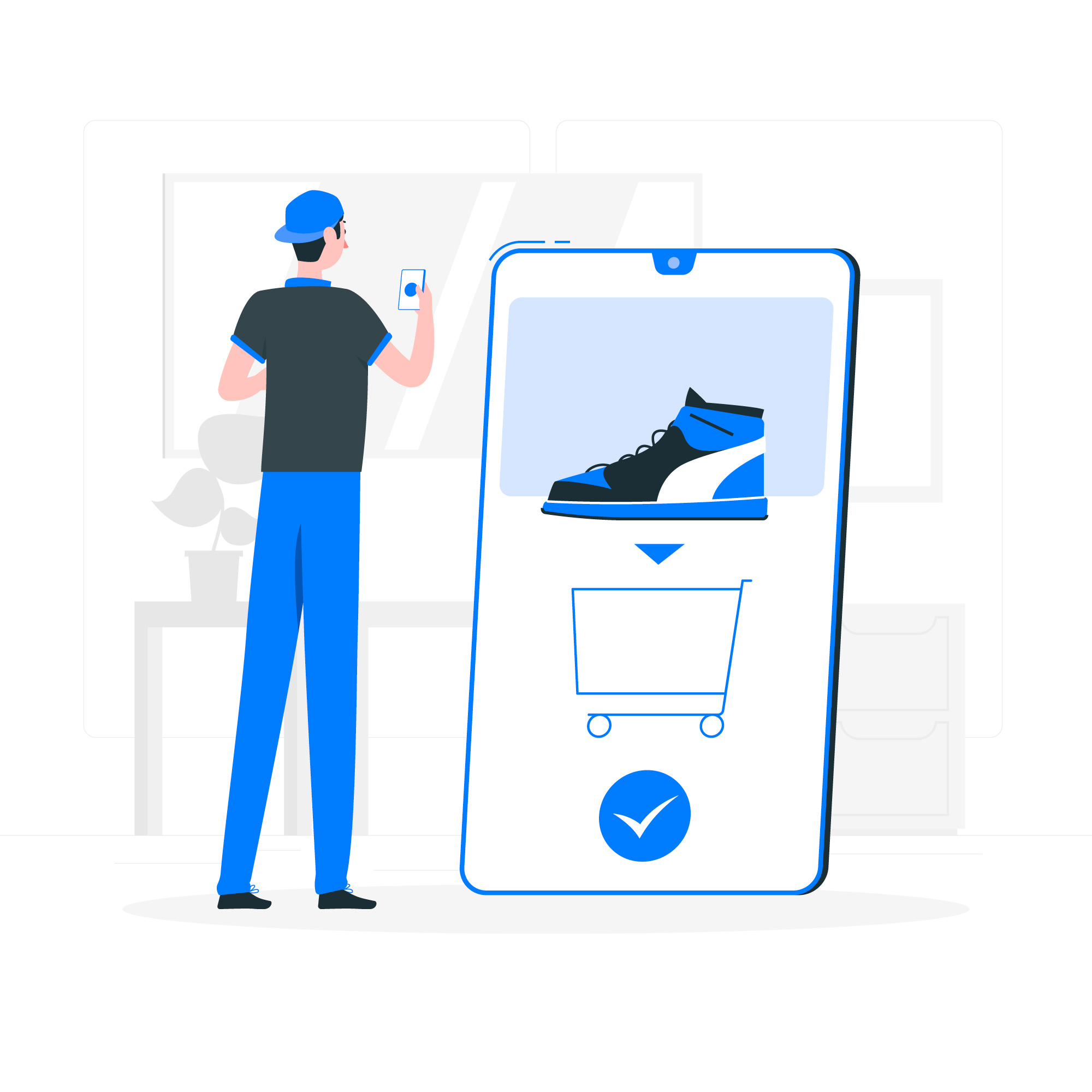 Magento 2 Search Inventory
The platform has standard settings and several complementary features. On the Magento 2 platform, without any extensions, you can establish the minimum and the maximum number of characters admitted while searching in a catalog. Select popular search results and set the number of them to be cached. You can even cache all the search terms if you want. Enlarge search system performance by limiting the maximum amount of autocomplete search results. And manage search recommendations. Improvement of your site search will lead to more accurate and relevant search results. And in the end, you'll achieve better customer experience, greater customer retention, and increased overall brand loyalty.
Maybe that's enough for building a good searching system, but why settle for less, when you can have the best? If you want to streamline the search in your eCommerce store, you should definitely give a shot to the free Search Autocomplete extension made by MageWorx.
Let's dive into its features and benefits!
The main goal of this Magento 2 extension is to make onsite search easy and intuitive, contributing to creating more efficient queries. Today, almost every eCommerce store applies to autocomplete search suggestions. But you should keep in mind that it's extremely important to tune it properly. Then, appropriate search results will be quickly shown to your customers and they will go over product pages to make a purchase. Simple as that, right?
With this extension, you can ensure autocomplete, suggesting search options, and provide instant search results by adding customizable pop-ups. The autocomplete function can be changed and modified accordingly to your business needs. Moreover, you can restrict the number of suggested goods showcased in a search line. And draw the purchasers' attention by additionally displaying search results pop-ups with the information about prices, product descriptions, photos and images, and reviews. You can grade instant search results by relevance, name, and price as well.
The search system is aimed at providing search suggestions based on customer input. Thus, it will take less time to search and more time to shop. Sounds like a good idea, right?
If you want to provide your customers with an opportunity to shop immediately, attach the 'Add to Cart' button to each suggested product. This feature is very utility for buyers who know what specific item they want to purchase, as they don't need to look for this product over and over again.
Search Autocomplete Magento 2 extension also envisages an advanced search delay period. Except for the number of suggested products, determine the search delay period. It means the time interval between a customer pushes the search button and the beginning of the searching process.
And now, search queries will be more exact and personalized, as the system cache all the customer's previous inquiries. Furthermore, the loading speed is boosted.
As you can see, this extension provides you more facilities to develop your site search. We think Search Autocomplete Extension can become a wonderful assistant of yours. But if it wasn't enough for you and you desire to play bigger and apply more search techniques to your eCommerce store, we can suggest another extension for Magento 2.

This extension focuses on upgrading your default search with a different search engine called Sphinx. Your customers start to enter inquiry, and the system displays various products beginning with the entered letters. As it was mentioned above, such a system accelerates the search process.
Pay attention to the fact that except for purchasing Search Suite Extension, you have to install Sphinx on your server. If you're not using Sphinx, don't worry, it's as easy as a pie and doesn't take a lot of time.
Sphinx is reported as one of the most well-known and significant search engines. This means employing it in your online store will lead to high indexing performance. Using this search engine, you can find regular files and SQL and NoSQL data. By integration with Sphinx, you receive incredibly quick and relevant query results. You can set up different search options depending on what you need and what your marketing goals are. This extension has both default and advanced customizable settings. It's up to you which ones to leverage.
Search Suite Extension provides your instantaneous relevant search results. No matter how many products you sell and how big is your database, purchasers still don't have to wait, as search results are displaying at lightning speed!
And of course, this extension has search autocomplete functionality. We would say it's very similar to the Magento 2 search autocomplete free extension, but with great reward in the form of Sphinx search. After installing it you can:
Introduce intuitive search experience and autocomplete functionality;
Determine the number of displayed products;
Show the searching results by relevance;
Display pop-ups with the details about the product;
Attach the 'Add to Cart' button and so on.
Wrapping Up
Many owners of eCommerce stores undeservedly pay little attention to search engines. As you've already understood, in vain. A properly configured onsite search works wonders! With the help of listed above extensions and Magento 2 directly you can forget about obstructed menu navigation or the lingering site search. Although we didn't tell you about all the extensions, there are too many of them, we consider these two the most basic and valuable. Leveraging them, you contribute to the customers' convenience, as they find and purchase the products they interested in, which leads to the boost in customer loyalty and develop your online store in general.