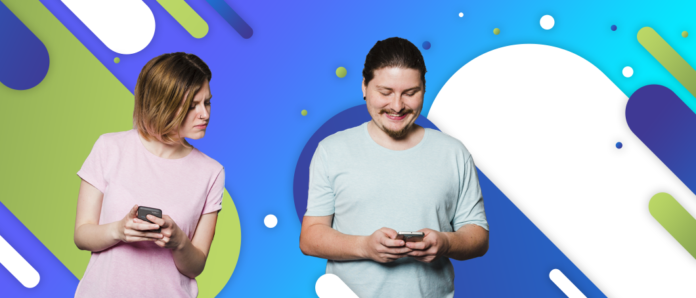 Reading Time:
5
minutes
The eCommerce market is expanding almost every day. More and more people nowadays are doing their shopping online. And there is a whole range of reasons for that: easy access from everywhere; customers save time, efforts and money; it's efficient in searching for what they want. All these opportunities sound attractive to most buyers.
Being involved in eCommerce, merchants are eager to strengthen customer relationships and provide their retention, to increase conversion rate and push up each order value. To achieve that, real retailers have to use different strategies and techniques.
Over the past years, eCommerce personalization has become a great trend and even standard. And customers' expectations increase. According to Accenture, 33% of customers who abandon business relationships do so because personalization is lacking.
In the article, we'll cover related products (RP) as a means of customers' personalization. Especially, it can be rather informative and interesting for retailers who have their stores on Shopify.
What are Related Products?
First of all, let's find out the meaning of RP. Related products are recommendations in addition to an item a customer is currently viewing. These goods are meant to help in the usage of the main product, supplement each other, increase enjoy from the product, smooth over its shortcomings; they are its replacement parts, etc. The main aim of RP is to make customers buy more.
Browsing the Internet, you can find out that the meaning of related products is inextricably intertwined with cross-selling and up-selling. So, it makes sense to clarify if there is any difference between them.
Cross-Selling vs Up-Selling vs Related Products
According to Wikipedia, cross-selling is the action or practice of selling an additional product or service to an existing customer. And it's also said that many businesses define cross-selling in many different ways. In online retail, these products can be called 'related products', or 'similar products', or 'accessories'. It's something customers didn't intend to buy when they came to your online store.
As for up-selling, it's defined by Wikipedia as a sale technique where a seller introduces the customer to purchase more expensive items or upgrades in an attempt to make a more profitable sale. It includes the same products of the higher price, quality or with added features, etc.
So, you see the main difference is that up-selling makes customers buy a more improved and expensive version of the product they intended to acquire. The other two terms bring buyers to buy more products. In my humble opinion, we can easily use the definition 'related products' to all these product recommendations.
Reasons for Suggesting Related Items
In case you still doubt if it is essential to offer related products, you should see what main benefits it's possible to achieve with personalized related product recommendations.
Revenue
According to SalesForce, personalized product recommendations drive just 7% of visits but 26% of revenue. And in response to Barilliance Research, product recommendations account for up to 31% of eCommerce revenues. It should be admitted that suggesting related products is an important component of an eCommerce site which is closely connected to the revenue growth.
Average Order Value
The average order value is also increased due to related products recommendations. In compliance with Salesforce, the purchase where a recommendation was clicked saw a 10% higher average order value, and the per-visit spend of a shopper who clicks a recommendation is five times higher.
Conversion Rate
In addition to the above-mentioned, it leads to an increase in conversion rates. Following the study conducted by SalesForce, they found shoppers that clicked on recommendations are 4.5x more likely to add items to cart, and 4.5x more likely to complete their purchase. A study by Barilliance finds that the conversion rate of visitors who click on product recommendations is 5.5x higher than the conversion rate of non-clicking customers. In fact, related product recommendations can increase conversions by 550%. Agree that it's incredible and sounds attractive for every merchant!
Shopping Cart Abandonment
Cart abandonments are always disappointing. But according to Barilliance Research, implementing personalized product recommendations can improve cart abandonment by up to 4.35%.
As you can see, providing your customers with personalized related products and increasing their satisfaction in your online store, you get a wide range of pleasant advantages and benefits. For Shopify retailers, it has become even easier to offer Shopify related items with the help of Cross‑sell & Upsell Suite App by Mageworx.
How to Make Good Use of Your Related Products
If you are thinking about putting related products on your eCommerce site, you have to do it in a proper way to make such product suggestions more efficient.
First of all, you should know your buyers, understand their desires and goals. Make recommendations based on their browsing history, preferences or data on social media. Thus, you can give an appropriate explanation of the relevance of the items to the product customers are looking for. They will appreciate that you can understand their thoughts and wishes and meet expectations.
Secondly, RP is a product that is really required by the customer. That's why it's necessary to give complete product information for buyers to know if it's worth clicking.
Thirdly, show actually appealing images. It makes easier for online searchers to visualize the product and urges them to buy a recommendation.
Take into consideration all the pieces of advice and you'll see an increase in conversion rate and average order value.
Related Products: What the Stats Say?
Related products can be offered practically at any market niche as follow-up recommendations to products or services. No matter what it is: clothes or footwear, an automobile or a mobile device, beauty products or sporting accessories. It's possible to find related products to anything! The main thing is to offer what customers really need and desire, to increase their shopping experience, as well as get some benefits.
Relying on Statista data, as of 2018, 57% of global internet users had purchased fashion-related products through the internet, making apparel the most popular online shopping category worldwide. Footwear was ranked second with a 47% online purchase reach. One more fastest-growing eCommerce categories are food and beverage with a 12.7% CAGR between 2017 and 2023.
Taking these data into consideration, the most effectively and successfully related products can be recommended in fashion, food and beverage stores.

Examples
Based on the example of some Shopify stores, let's pay attention to what and how related products are most frequently offered.
CLUSE Watches & Jewellery store
When customers choose a product they like, they are also offered Shopify related items, set as 'wear with' and 'you might also like'. All this is accompanied by beautiful images that make customers desire to buy more.
Studio Proper
At this store, the retailer makes expedient product recommendations. Customers can select specific items from Shopify recommended products on their own. In this case, buyers can get personalized products and be satisfied with the shopping experience.
Ball and Buck
Shopify related products are offered in a manner that buyers get an impression that a set has been tailored especially for them. Shoppers will feel their uniqueness and obviously come back to the store again.
Final Words
To sum it up, answering the question if related products actually work, we should confidently give an affirmative reply. Related products can be useful and beneficial for merchants as well as for customers. Related products help strengthen relations with buyers, increase average order value and revenue. To get all these bonuses, the main task of retailers, in this case, is to offer products that are relevant to buyers' needs. And as for customers, they get satisfaction from online shopping and a better experience.
It's become easier with Shopify Cross‑sell & Upsell Suite. Just install it and create your win-win offerings.