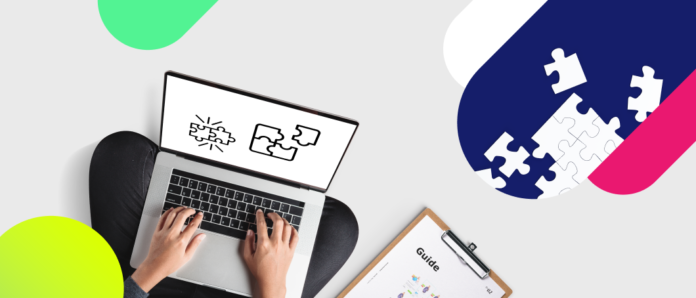 Reading Time:
4
minutes
The main distinguishing feature of Shopify is that you can create and manage a store without any special technical or design skills and have control over all processes. That's why it's not a surprise that more than 800,000 businesses in almost 175 countries have chosen this eCommerce platform to launch their online companies.

Shopify provides you with a wide selection of tools and features that give you an opportunity to increase the number of potential buyers, just as well as profit. While cross-selling and upselling are indispensable in boosting sales, and the average order value, the question of how to add related products in your Shopify store is extremely crucial as you won't find it out-of-the-box.
Methods to Set Recommended Products in Your Shopify Store
Product recommendations can have a great impact on your brand, accounting for up to 31% of eCommerce revenue and increasing conversion rate up to 70%.

Thus, it's imperative to determine the method that will help you set related products for original items:

Manually―You select all the individual items that will be displayed and manage all the recommendations by-hand. But if you have hundreds of goods, it'd be rather challenging to implement Shopify manually selected related products.
Same collection―Here, related goods get displayed in certain collections automatically. However, if an item belongs to different collections, you can't determine which collection's goods will be shown.
By product tag―Displaying Shopify related products by tag gives you more control over what sort of goods and in what kind of section will be shown.
Ways to Add Related Products on Shopify
Shopify offers several means to add related products to your e-store.
A Shopify Theme Built-in Feature
The latest editions of some Shopify themes such as Boundless, Brooklyn, Debut, Minimal, Narrative, Simple, and Venture have a product recommendation functionality by default. This makes adding related products to your e-store effortless. Right after you select appropriate settings, recommended products will get displayed.

Nevertheless, this method is limited to certain specific Shopify themes only that might not fit your general business needs. Moreover, these product functions are rather basic and lack customization as they offer goods from the same Shopify collection. Thus, this means might not be appropriate in case you wish to bring personalization with the help of recommended products, and meet the expectations of every single customer.
Build Your Own Section
One more way to add related products on Shopify is an opportunity to create your own corresponding section. In this case, you can choose the mode of displaying relevant goods: by same collections or by product tag. Here, you can manage all the changes and options regarding related products: display them or not, choose or change the name of the section, and the number of selected items, etc. The major thing is to save all the setup changes on time.
Use A Third-Party App
As already mentioned, Shopify has various built-in features that can help you add product recommendations. But sometimes it's not enough. Thus, the best thing you can do is to install a third-party app which will give you more opportunities in achieving your cross-selling and upselling objectives. Moreover, it's the easiest way to add the recommended products and manage them.
Cross-sell and Upsell Suite by Mageworx
You can find many relevant applications in the Shopify App Store, but the one that will boost your sales and increase profit, and the average order value is Cross-sell & Upsell Suite by Mageworx. This Shopify related products app helps broaden the possibilities of your e-store, create relevant product recommendation offers without special technical skills, and as a result, get higher revenue, enhanced customer satisfaction and an increase in conversion rate.

In comparison with the Shopify's built-in features, the app gives you an opportunity to choose a place and a method of displaying related products. You can create either custom popup messages that are displayed on the shopping cart page or store checkout, or generate custom cross-sell HTML blocks that are shown on the product or the shopping cart pages.

It makes sense to show related products on the product page when potential buyers are already interested in certain goods. You'll keep them hooked by giving a chance to make a better choice. When customers have already added some items to the shopping cart, then it's the proper time to show recommended products on the shopping cart page.

Additionally, the app allows you to customize the content of the popup and HTML block:
adding the popup title and description,
manually or automatically picking up the promoted products and excluding them whenever needed,
defining the number of related products to display and their attributes,
choosing the popup styles,
setting product details with different product attributes.
After adjusting the content of popup messages and HTML blocks, you can customize how the offers will be displayed based on different locations and validity period, choose the type of device where related products can be displayed, set the range of the cart totals to show product recommendations.
How to Add the App
If you've decided to increase your revenue and improve customers' shopping experience by adding Cross-sell & Upsell Suite by Mageworx to your Shopify store, you can benefit from the assistance of our free service. For this, you just need to contact the Support Team at [email protected] and the app will be installed for free. Otherwise, you can set it up by yourself following the recommendations of the user guide.
Why Select the App?
Shopify is one of the most user-friendly eCommerce platforms. Even when it comes to cross-selling and upselling, the CMS also offers several variants to implement in your e-store. But adding recommended products with the help of the Shopify related products app has certain reasons:

ease of use,
unlimited number of added product variants and their customization,
an opportunity to adjust related products,
an automated process of adding product recommendations.
Final Thoughts
As cross-selling and upselling have a great impact on your Shopify brand, it's critical to pay attention to the way you add related products to your store and its efficiency. Being a user-friendly eCommerce platform, Shopify offers you several opportunities to do it.
We hope that you'll take into consideration our recommendations and achieve the best results.
If you still have any doubts, feel free to share them with us.