Reading Time:
5
minutes
With an effective eCommerce landing page, you can combine the goals of sales and lead generation on a single page, can't you? My bad, making such a mistake is as ugly as a mud fence. According to Marketing Sherpa, 48% of landing pages contains multiple offers. In comparison to single-offer pages, this page type confuses customers resulting in lower conversions, and 266% fewer leads than single offer pages.
So, make sure to avoid catering to both audiences: shoppers who want to know more and ones who are willing to buy. Let's break the issue down.
Landing page: meaning
Simply put, a landing page is a page dedicated to one specific purpose and marketing campaign.
Shoppers generally get to such pages after clicking on a call-to-action (CTA) button.
Accordingly, buyers that often navigate to a landing page know nothing about your business and are not looking for such data. Generally, these customers are in need of a certain solution. After being redirected via a paid ad (search ads, newsletters, display advertising), for instance, they check out whether your product/service meets their requirements or not. So, you must do your best to prove them right.
Landing page: purpose
embrace shoppers to enter new markets,

'warm up' potential customers you intend to sell to,

generate more traffic,

generate more leads.
Basically, landing pages aim to:
collect data,

provide data,

trigger off a certain action.
Categories of landing pages
Currently, there are 3 categories of landing pages:
Separate landing page.

It includes virus, lead generation and click-through landing pages (promotional pages that encourage users to follow a link in order to complete the desired action).

Microsites.

Mini online resources dedicated to a certain marketing campaign.

 Inner landing page.

Pages dedicated to certain products/services and located on the primary site.



Types of landing pages
Promotional and informational landing page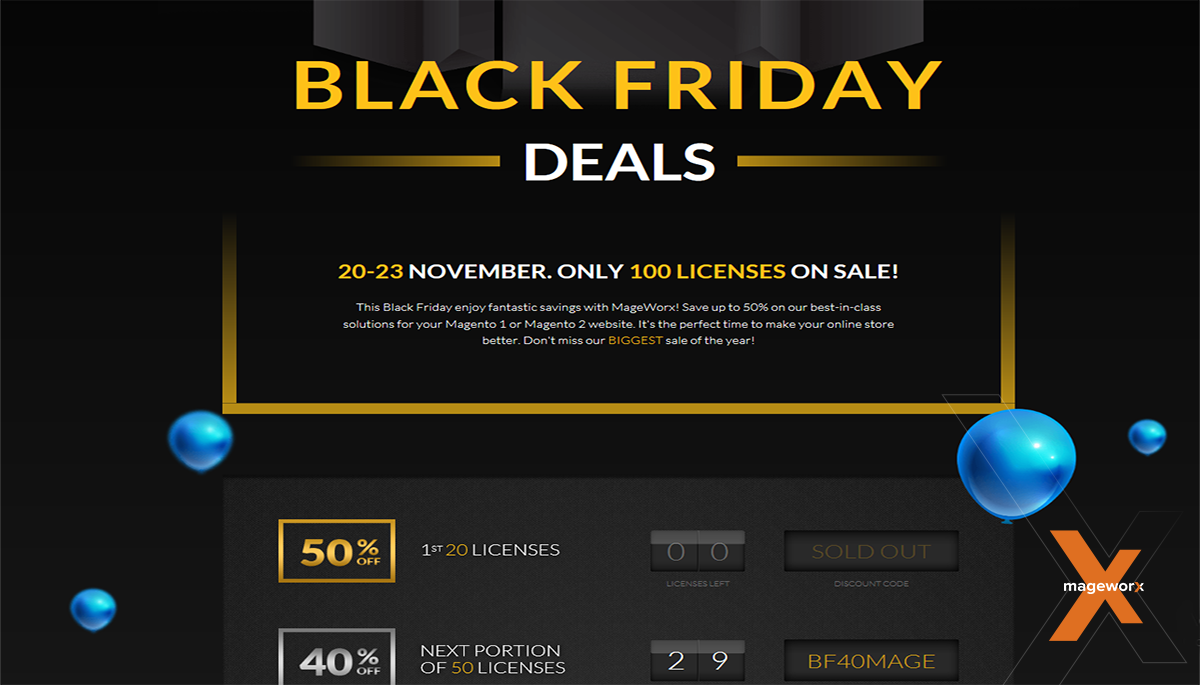 Such landing pages aim to 'warm up' shoppers by showing them all the benefits of choosing a product/service that you offer. In most cases, this type of landing pages motivates users to navigate to a website's product page in order to complete a purchase. They are commonly used by online store owners, and quite often by B2B manufacturers or affiliates who are not personally involved in sales. Such landing pages can also be used by online stores to present a certain product group.
What distinguishes this type of landings, is an inability to sell a product/service directly to a shopper.
Selling landing page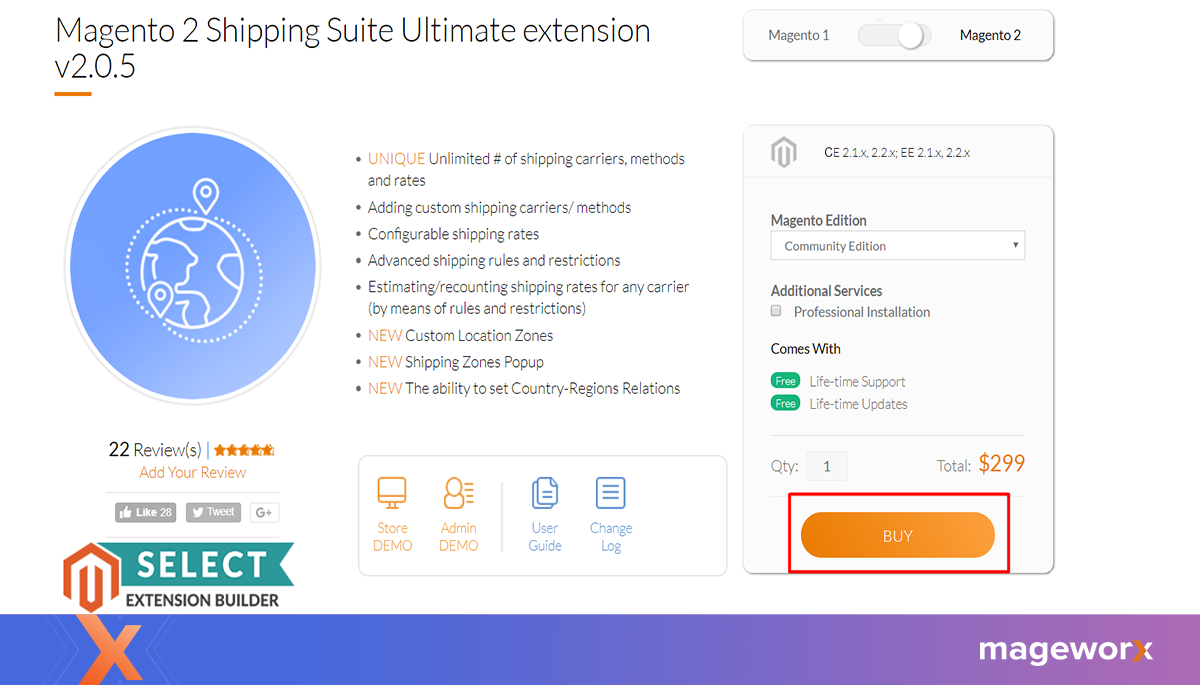 Such pages offer a detailed product description and aim to persuade shoppers into choosing this very product and completing a purchase. Such pages are targeted at selling. Here're some ideas for them:
online courses, services and training presentations,

product in an online store. In fact, such pages are entitled precisely – product landing pages.

list of products, services.
Landing page for lead generation
Such landings aim to collect shoppers' contact details in order to get in touch with them further on. The most valuable data are emails and phone numbers, i.e. info that can help reach out to a customer. Moreover, emails are known to be effective in building a long-term relationship with potential customers and increasing brand loyalty.
Viral/virus landing page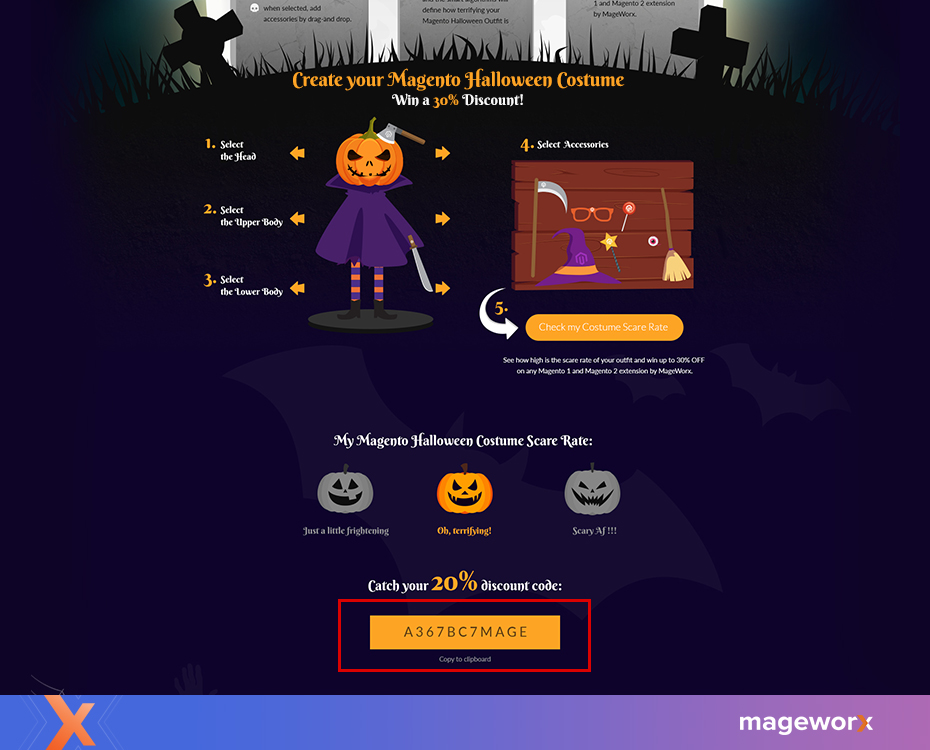 Such landing pages have been gaining momentum with marketers. They aim to build mass interest to a product or service through a catchy promotional video or a game. Such pages resonate with users extremely well and travel at light speed across the Internet. Just include a CTA button in your email, and…well, your chances to succeed will increase manifold. Each and every of these few pages aim to inform visitors and increase their engagement. In fact, MageWorx used this landing page when carrying out our Halloween marketing campaign.
Micro website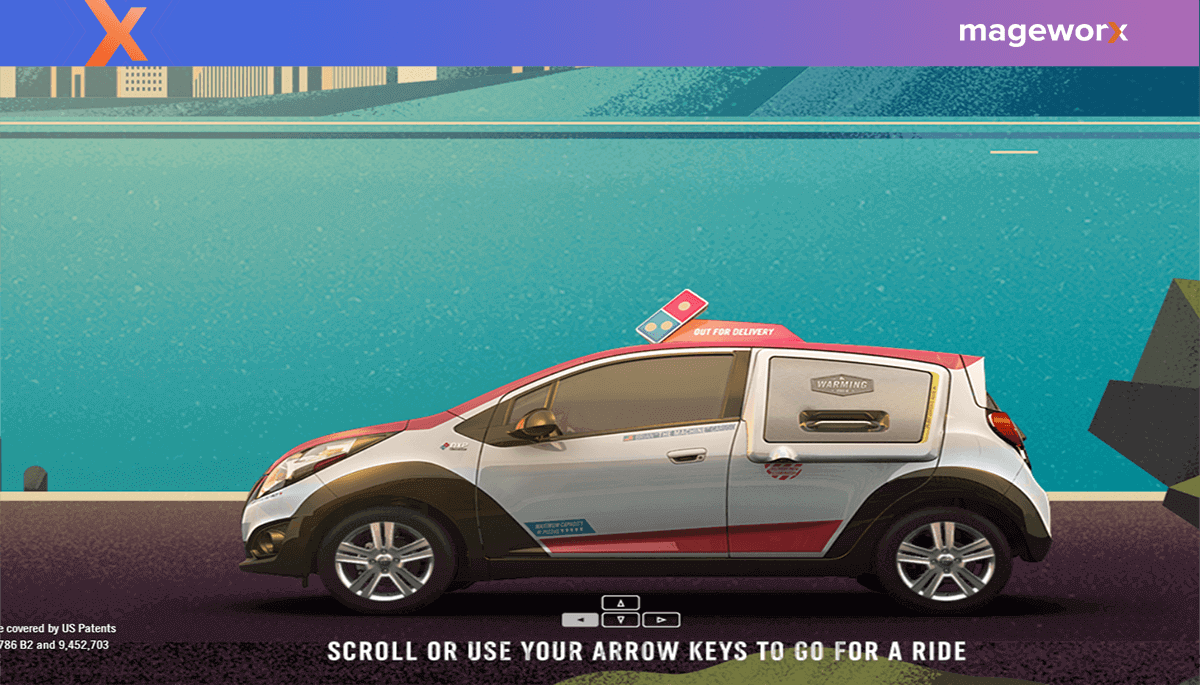 This type of landings is generally used to carry out grand-scale marketing campaigns. Such landing pages have a separate URL-address. Their content is fully dedicated to a certain promotion. This can be a one-page website or one with a couple of sections. This is often used to avoid any kind of confusion at the official website.
Website page vs landing page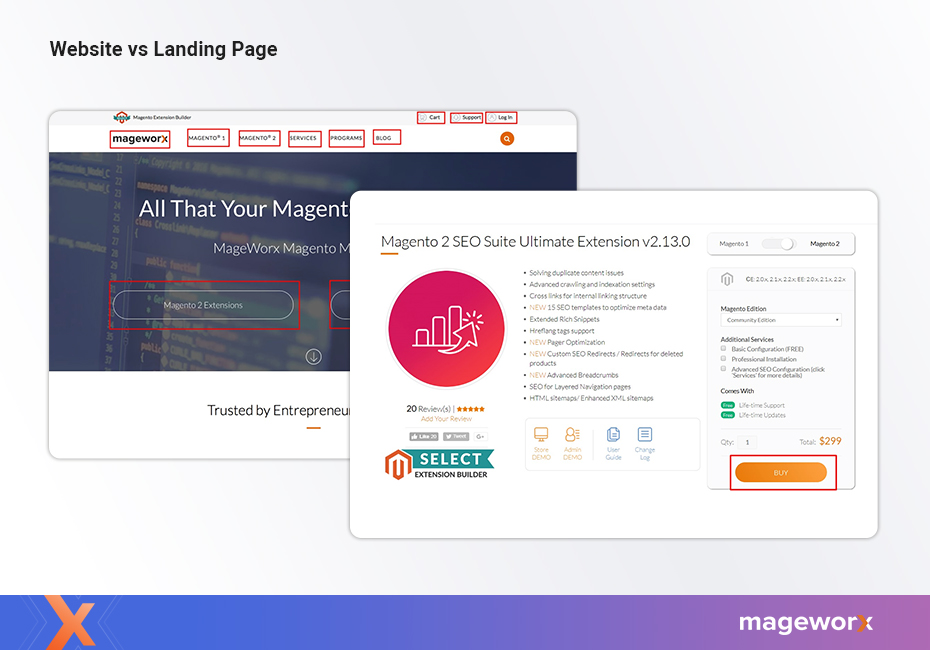 There is honestly no comparison between a website page and a landing page. That's like bringing a car and its wheel into comparison. Nevertheless, the fundamental difference lies in their purposes. Websites are used for more common goals, and they are easily navigable, have multiple links with no direct emphasis on a single objective.
Landing pages pursue a single purpose. Their design, content, images and etc. are focused on a specific goal. No extra navigational elements are normally used to distract a user from the primary goal.
Order form, phone icon, and online chat are always before the shoppers' eyes on landing pages. Lots of online shoppers tend to hold over their decisions. Such elements help prevent them from abandoning the funnel.

Call-to-action is placed not solely within a button but also throughout the landing page. For example, when clicking the 'Find out More' button, shoppers do not navigate away. Instead, a call back is initiated.

Landing page doesn't let users navigate away to other pages. Regular websites with a great deal of pages and links make it easy for users to navigate away and forget about what they initially intended to buy.

Landing page is sticky. Such pages are not generally static, meaning that multiple push-notifications, timers, and other techniques are used to lead shoppers to complete a certain action.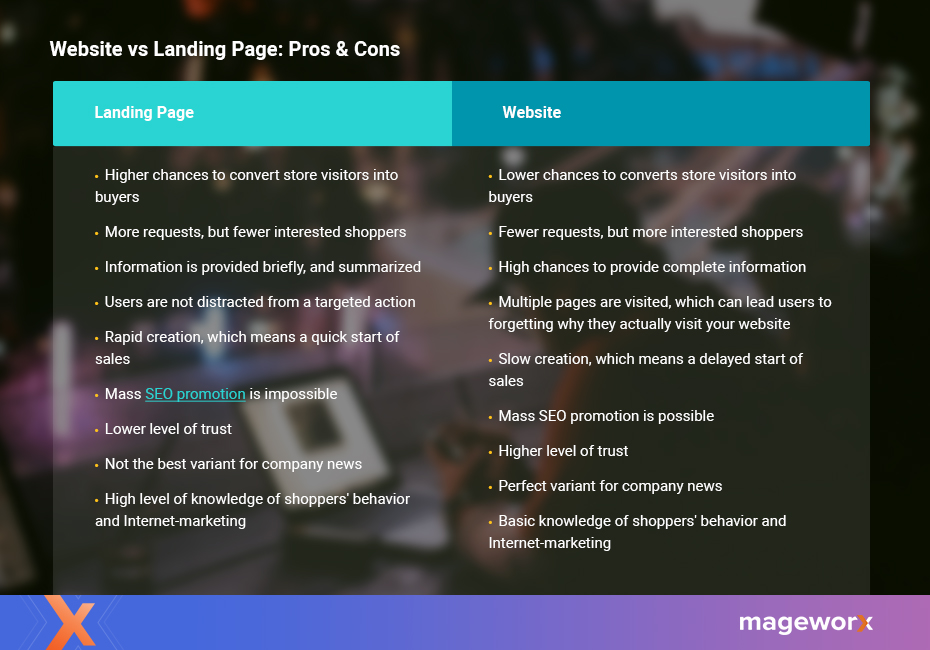 Tips for the finale
Having sliced and diced data on landing pages, we've created a checklist of their effectiveness. If you give more negative answers than positive ones to the questions below, it's high time to proceed to improvement of your landing page.
Relevancy
Is the title of the landing page relevant to the content and title of the ad that leads a user to it?

Do the page and banner ad have the same design?

Are you using different landing pages for different advertising campaigns and traffic sources?
Level of perception
Can a first-time shopper understand what you sell within 5 seconds after opening your online store?

Have you taken away any disturbing info (links, main menu and etc.) not to disorient a potential buyer?

Does your landing page make just one business proposal?

Is the content of your landing page well-structured (bullets, various fonts, and spaces)?

Do you use various graphical techniques to direct shoppers' attention to complete the desired action?
Convenience
Is contact info easily found on the landing? Are there at least two options for contact info (email, phone, Skype, fax, for instance)?

Do you use informational pop-ups to stop users from navigating away?

Is follow-up form easily accessible?

Have you limited the lines of the pop-up form to the most necessary lines?

Have you provided detailed info on how much time it'll take to enter data (3 steps, 10 seconds and etc.)?
Persuasion
Does it attract attention with motivating images?

Does it have video-presentations of products/services you sell?

Does it focus on describing advantages of your product usage, not solely on its characteristics?

Do your buyers have a clear idea what an action they are completing?

Does it provide feedback/reviews/testimonials on your product usage?

Have you clearly stated that the offer is limited (in time/items)?
Trust
Does it offer quality certificates/ maintenance and support services to testify quality of the offered items?

Does it have logos/testimonials from your buyers/partners?
Call-to-action (CTA)
Are direct call-to-action buttons used (complete a purchase, get a discount, etc.)?

Does the CTA button stand out of other content (color, size, contrast)?

Do you use customized CTA buttons ('place an order' instead of 'buy')?

Do you use more than one CTA button?
Involvement
Do you use 'Thank You' pages after the desired action is completed in order to convert even more customers (share on social networks, follow us on Facebook, etc.)?

Do you have social sharing buttons on the landing page?
Effectiveness analysis
Do you run A/B testing of the page to track the effectiveness of performed changes?

Do you collect feedback from your customers about the page?

Do you believe that the landing page change together with changes in shoppers' needs?

Do you conduct a profound research and ask for a professional advice?
Wrap up
Development of an effective landing page can become a sure-fire way to increase conversions. The more landings you create, the higher chances of reaching new customers. Thus, don't go for a certain type of a landing page. Do your research, and find what options suit your business model the best!
We are always happy to receive your feedback! Please, leave a comment below.