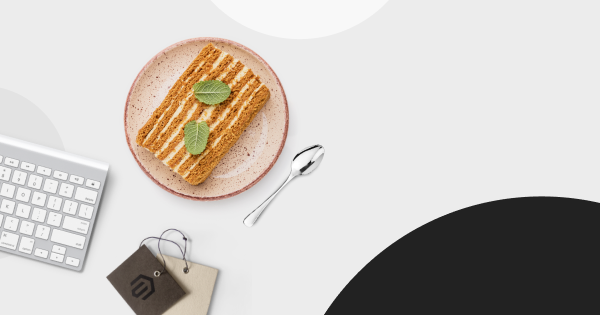 Reading Time:
2
minutes
As a merchant, you know that tier prices stimulate sales ― the shoppers are encouraged to buy more items at a discount. Special prices similarly trigger sales growth. They create extra value for a specified customer group or encourage the shoppers to complete set marketing objectives to get a cut-rate deal.
From this blog post, you'll find out how Magento 2 Advanced Product Options Suite helps make such configurations fast and easy.
How to Easily Set Tired & Special Prices in Magento 2?
'Blah! Another product promotion!' ― you'll say. Basically, yes. But it's just a matter of discretion. Isn't it what the Magento Community is all about? The creation of solutions that bring extra value and unique functionality.
Recently, the Advanced Product Options Suite has added a new set of features to the functionality it already offers. The add-on has introduced the possibility to set Advanced Pricing for product custom options. This enables the merchants to enable special and tier prices for product variations in Magento 2.
To reach the functionality, you'd need to select an item with the set custom product options in the Admin Panel first.
Go to Products > Catalog to do that. Then jump to the Customizable Options Tab.
Advanced Pricing functionality is available for each product custom option value. That's exactly where both Special Price and Custom Group Price aka Tier Prices functionality is located.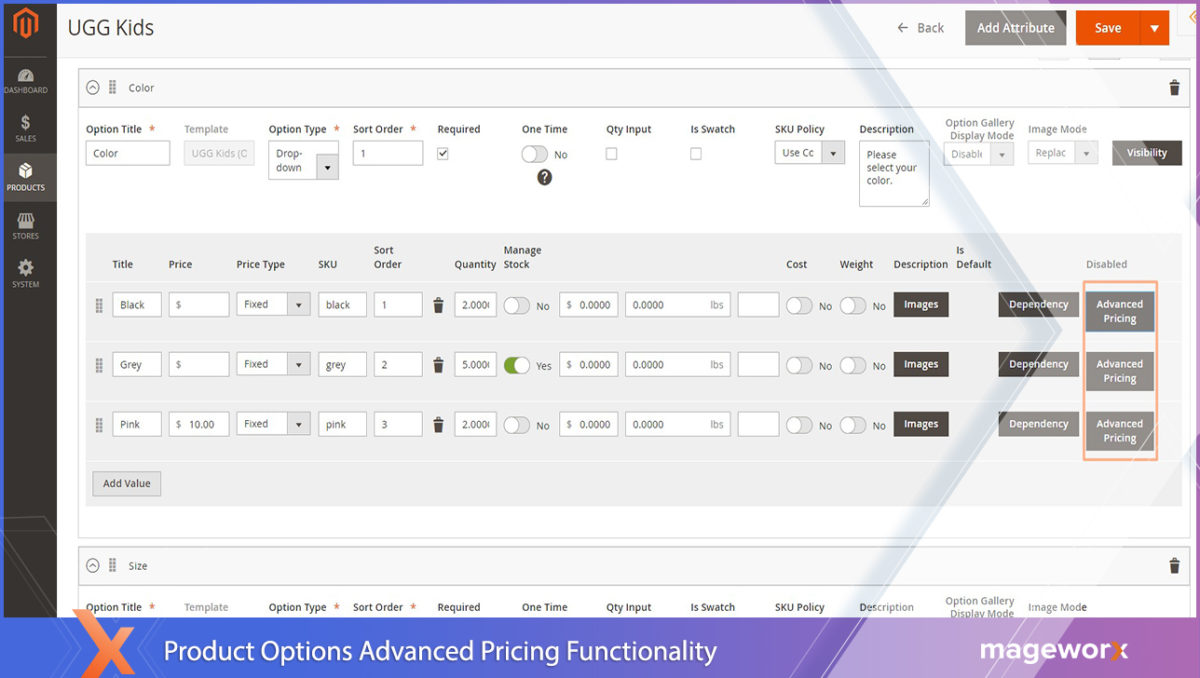 Setting Special Prices
This feature allows offering promotional prices for specific groups of the customer base and running your marketing campaigns for the limited period of time. With comments displayed on the frontend, you'll be able to easily articulate the value of your (time-limited) offer and stimulate sales by creating the shopping rush: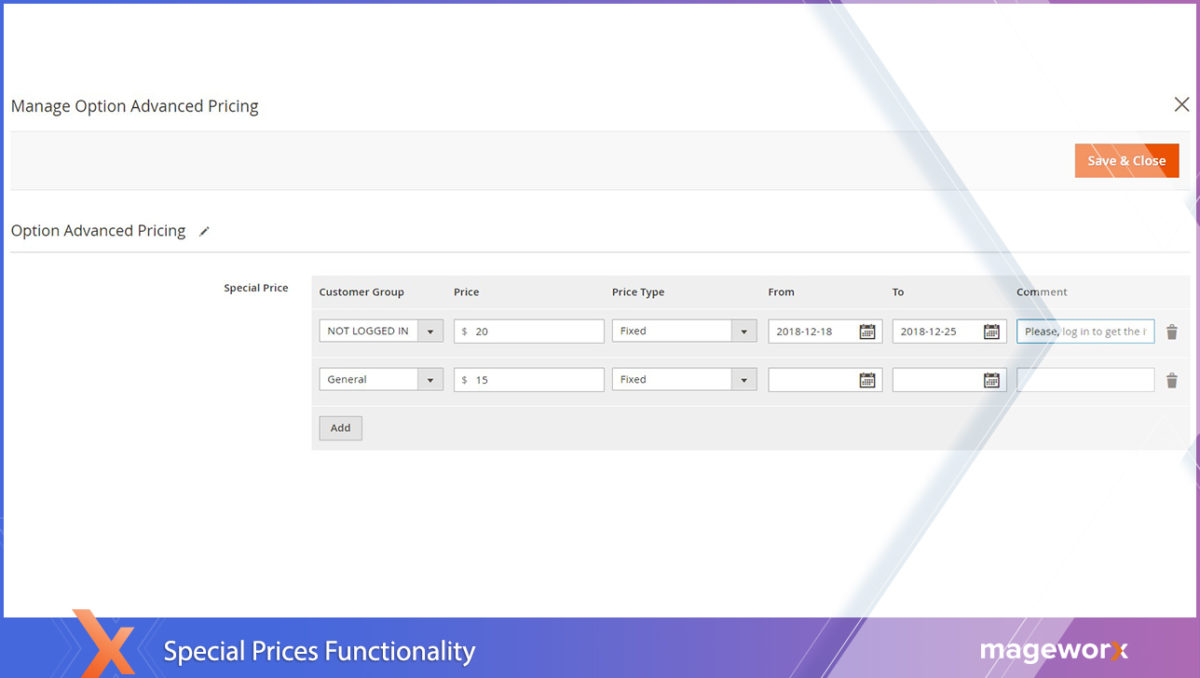 As you see, special prices can be displayed to certain customer groups. This can be used to indirectly incentivize specific customer activities, such as signing up, for instance.
Additionally, you can choose to set fixed special prices or specify the percentage changes.
Comments will be displayed on the frontend to help you inform the shoppers about the uniqueness of an offer.
Take a look at this video overview of the special prices functionality:
Setting Magento 2 tiered prices
No need to navigate away in order to find the required functionality. The Customer Group Price aka tiered pricing block is located within the same Advanced Pricing tab. It helps conveniently achieve a slightly different marketing objective ― increasing sales with the help of bulk purchases.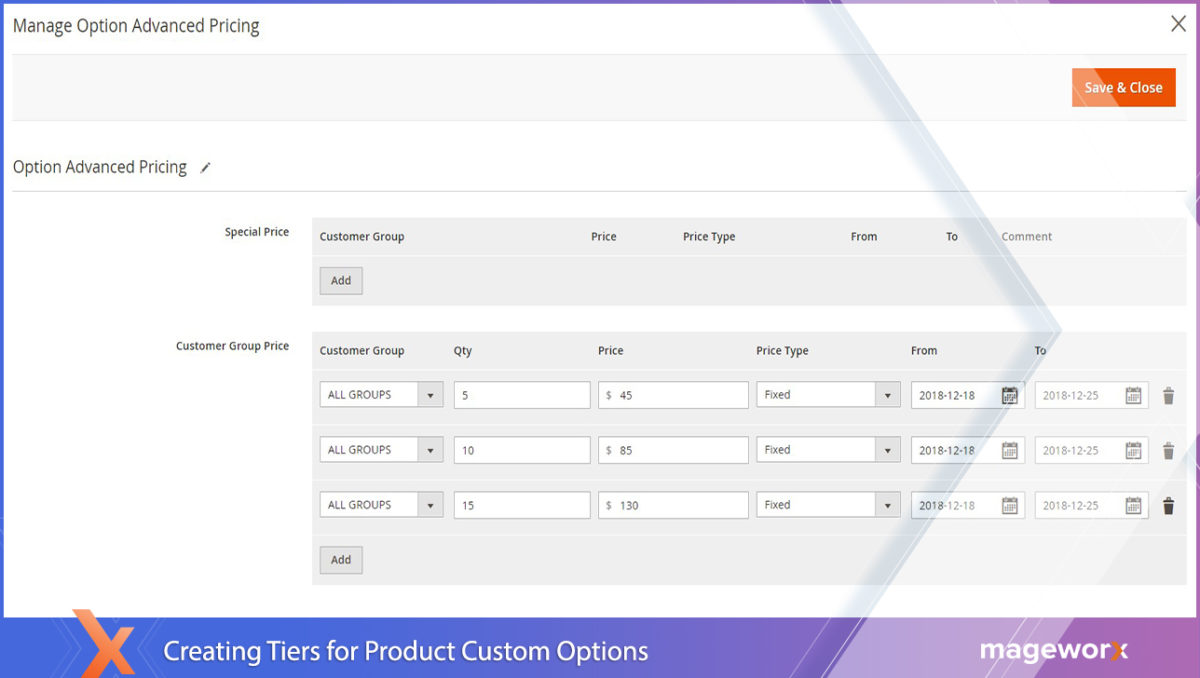 Just click the 'Add' button as many times as the number of tiers you wish to offer for your custom option. It remains to specify quantity breaks price (fixed or percentage). Additionally, tiered pricing can be made available during specified periods of time.
Take a look at the configurations in this video guide:
By the by, both special and tier prices must be enabled in the general settings first. In order to do that, jump to Stores > Configuration > MageWorx > Advanced Product Options > Option Advanced Pricing: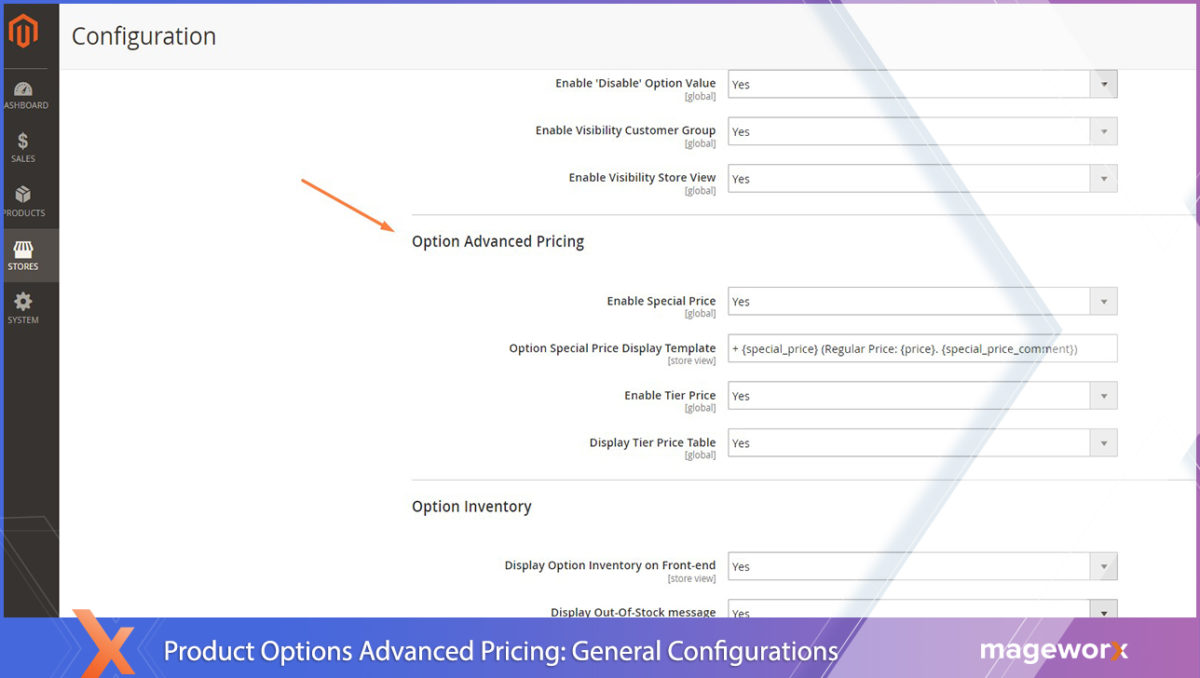 Wrap Up
Setting tier and special prices has been proved to be an effective means of boosting sales. Magento 2 Advanced Product Options Suite allows introducing advanced pricing schemes for your custom variations thus creating extra value for the shopper and fast-tracking your revenue & growth. Click here for more details about the extension.
Still 've got questions? Feel free to leave a comment below, or contact our support team at [email protected] with any extension-specific questions.