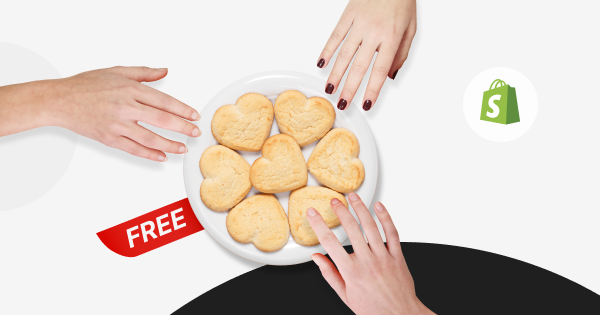 Reading Time:
3
minutes
Remember this behavioral economics experiment with two bins of chocolate? The one when both Hershey's and Lindt Truffles were placed right next to the cashier and the shoppers were more willingly purchasing Lindt Truffles for 14 cents versus Hershey's at the price of 1 cent. When the price for both chocolates dropped by 1 cent, customers naturally went for a free candy.
Why do shoppers overvalue free and how can you win by giving stuff away in your Shopify-based store? Below are the highlights and ready-to-use solution.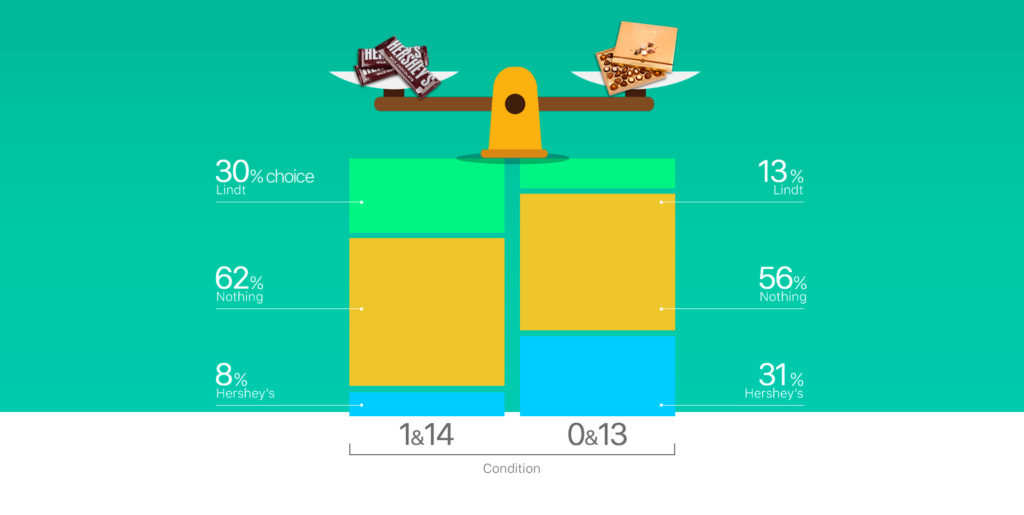 Why Do Freebies Work?

Illogically, a drop in price triggers an item's increase in value. Behavioral economics psychologists claim that it's due to the Affect, which consists of two simple interrelated components:
1) Free stuff makes the buyers happier.
2) Our decision-making entirely depends on how satisfied we are.
As simple as that, freebies make the shoppers happy. What do the happy buyers do? Shop more, stay loyal to the brand, leave positive reviews, and return – i.e. all your business needs to thrive and prosper.
Why is Free Shipping a Must?


Multiple studies have proved that free shipping is a competitive advantage and the Holy Grail of each and every retailer. 93% of shoppers say free shipping would encourage them to purchase more products online. Let's face it. This strategy works. Well, it 100% works for me!
That said, Shopify free shipping is great when done right, and with the help of an effective solution (click here to learn how to increase sales using the Shopify app).
Besides being equipped with the shipping strategy that's right for your business, offering free shipping selectively can surely serve you well. This may include targeting:
· buyers from specific countries,
· certain dates or days of the week,
· shoppers that visit selected pages,
· users who shop from different types of devices (desktop/ mobile), and more.
How to Use Free Gift to Increase Sales?

No doubt free gifts are a great way to get rid of the items that sell badly (wink-wink). According to Harris Interactive, such offers boost brand loyalty. Also, the chances the buyers will share their experience doing business with your online store increases in 65% of cases. However, the state of things is not as simple as that.
Here are some tips on how gifts with purchase drive sales and boost profits.
Specific Periods
In order to bring value, free gifts must be offered during certain periods of time, and occasions. Like sales and time-limited promotions, time constraints create a feeling of exclusiveness.
Create an Incentive
Gifts must be appealing. Well, a stunning hair tie would certainly do in some cases, but getting something you like is twice as nice. Offer a list of gift products to choose from. This will give you customers a feeling of personalization.
Easy Rules
No complex schemas here. Don't irritate the customers with text. Buy two items – get a gift. Spend $100 and get a t-shirt for free! – as easy as that.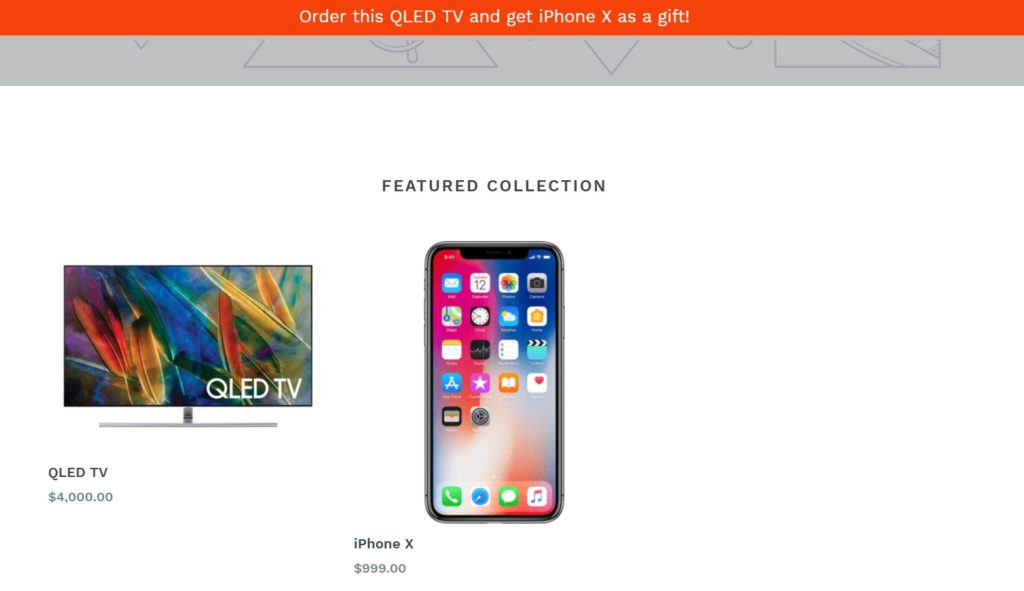 Right Time & Place
When should you inform the customers on a free gift and the rules? No one-size-fits-all approach here. Know your shoppers and how they navigate your Shopify store. Don't forget to include follow-up messages in case the 'free gift' goal is not achieved.
Solution that Works Out-of-the-box – FREE Shopify Shipping & Gift Bar App
At Mageworx, we've come with a simple yet effective tool that allows winning the customer, and increasing order value unobtrusively.
Shopify Free Shipping & Promo bars is simple to install and customize tool even for a novice that allows for bringing the above-mentioned objectives to life. Fast and easy.
Take a look at what this functionality may look like in your Shopify store:
With the app, you'll easily:
· set clear goals for the customers to achieve,
· customize the look of the bar, its position (including the ability to pin it to the top of the page),
· set up bar messages depending on where towards the goal a customer is,
· show your motivational messages depending on a shopper's location, specific date or period, device your buyers come from,
· set up delay and time out for a bar,
· make the 'sales motivator bar' clickable, and much more.
Shopify Shipping & Gift Bar App is now available in the Shopify App store. Click here to learn more about the product, and the functionality it offers.

Bottom Line
Free shipping model Shopify and gifts remain an effective marketing tool that brings positive results. Surely, they are no universal remedy for all the eCommerce challenges a Shopify retailer may face. But when used right, and with an effective and stable tool at hand – double increase in sales is a reality!
***
Wishing you high conversion rates!