Reading Time:
7
minutes
If you plan to start an online business, the first thing you need to decide about is choosing a platform to run your website. When comparing eCommerce platforms, you need to evaluate all their pros and cons and pay special attention to available payment options, shipping possibilities, marketing features and future expenses.
In this article, we are exploring the functionality and advantages of Shopify, since it is one of the most popular solutions widely used in both startup businesses and growing eCommerce projects. Shopify is developing at a fast pace and provides online merchants with all necessary tools for selling online and in retail stores. According to official Shopify statistics, there are 800,000 running stores powered by the platform, more than 1,000,000 active users around the globe, and over $100B worth of sale sold on Shopify. These numbers look impressive, but still, you might be asking yourself 'Why use Shopify?'.
Below, we quickly describe how to start a Shopify store and provide an overview of the main benefits for Shopify users.
Starting a Business on Shopify
Shopify provides entrepreneurs and merchants with all necessary functions for running their eCommerce sites on the platform. Whether you are opening your first online shop or looking into the ways to expand your existing business, Shopify helps you start operating your store after going through a few simple steps.
First, the platform provides free tools for building your brand, including business name generator, domain availability checker, and logo maker. Next, you choose a theme for your store from a wide range of options available in the Shopify Theme Store. Besides, Shopify lets you personalize your website by uploading high-quality images from the Burst photo stock for free. After that, you only need to add products and select suitable payment gateways, and you are up and running to start selling on Shopify. With the platform, you can sell and market your goods anywhere, whether on your ecommerce website, online marketplaces, social media, or in-person in a physical shop.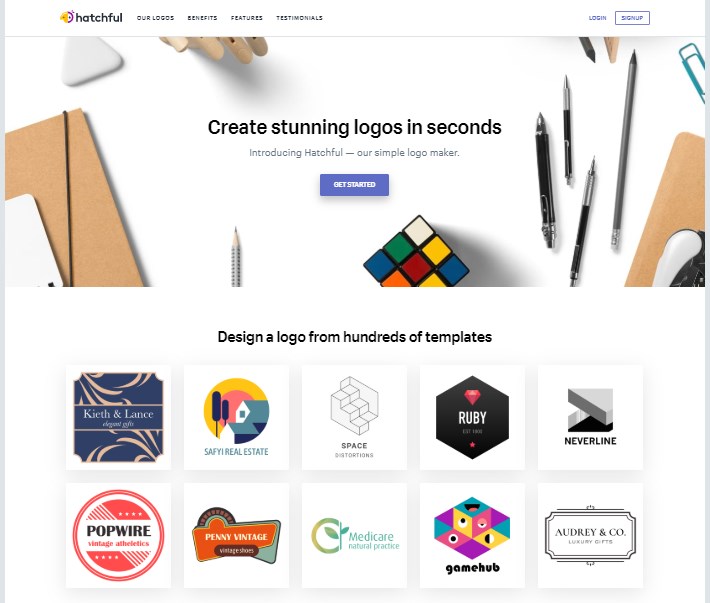 Shopify inspires thousands of entrepreneurs to start an online business in various sectors, including fashion, electronics, health & beauty, home design, and others, and helps them grow and succeed. One of the fantastic examples is Putchipuu, a socially responsible brand selling goods handcrafted by people from a Colombian tribe. The idea of the project started from its founders' trip to Colombia and meeting local people who were in need of improving their living conditions and access to education. Now, Putchipuu is successfully selling handmade goods on Shopify while helping the local community.
Another interesting case is the story of The MoMeMans shop. Monica, the owner of the store, based her brand idea on the sketches she was drawing during business meetings just to entertain herself. After giving birth and leaving a company where she worked, she launched a creative business without any knowledge in entrepreneurship. One more great example of a successful Shopify site is Ambrosio Jewelry, a handcraft jewelry brand. Nicolas, who is running the store, has recently joined Shopify to be able to take control over various sales channels he is managing from a single place.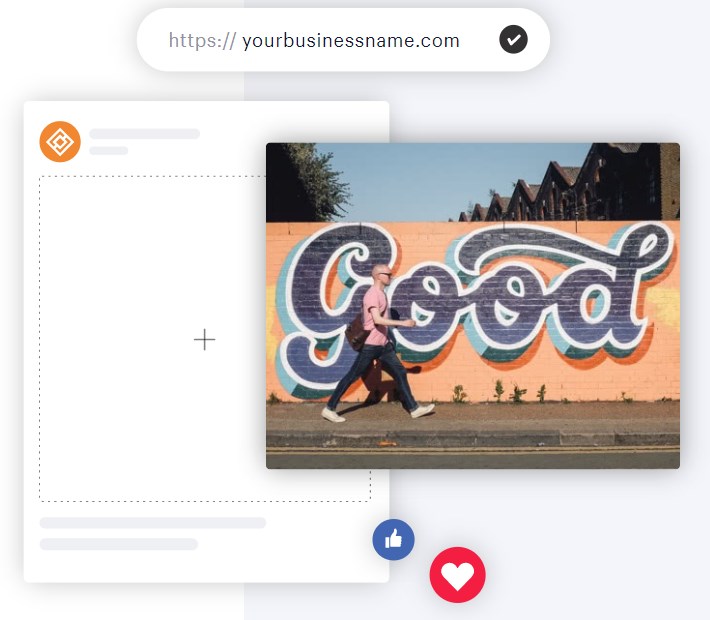 As you can see, the platform offers entrepreneurs a hassle-free way to start selling online and grow their business. Now, let's dive deep into the Shopify benefits so that you can understand better if it's worth choosing the platform to run your online business.
20 Reasons to Choose Shopify
1. Hosting and maintenance
Shopify is a hosted platform meaning that a merchant doesn't need to look for a suitable provider to host a website and configure server settings for optimized work. Shopify is built on SaaS, or Software-as-a-Service, model and takes care of maintenance and software upgrade. Thus, you instantly get a fully functioning store with optimized web pages speed, unlimited bandwidth, and free updates.
2. Security
As for the security approach, as a self-hosted platform, Shopify is a highly reliable solution due to its strict security policy. Since users don't interfere with the server configuration, there are minor chances of hacker attacks and unauthorized access to your store. Moreover, Shopify provides Level 1 PCI compliant hosting that guarantees the safety of your data and personal customer details.
3. Flexible pricing plans
Shopify offers a few pricing schemes with different sets of features included in each plan and transaction fees charged. Subscription fees start from $29/month for the basic plan and go up to $299/month for the advanced plan. Besides, users who run their store or blog on WordPress have an option to insert Shopify "Buy Button" on their website for only $9/month. Also, there is a Lite plan to which you can subscribe for the same cost that lets you sell products on Facebook.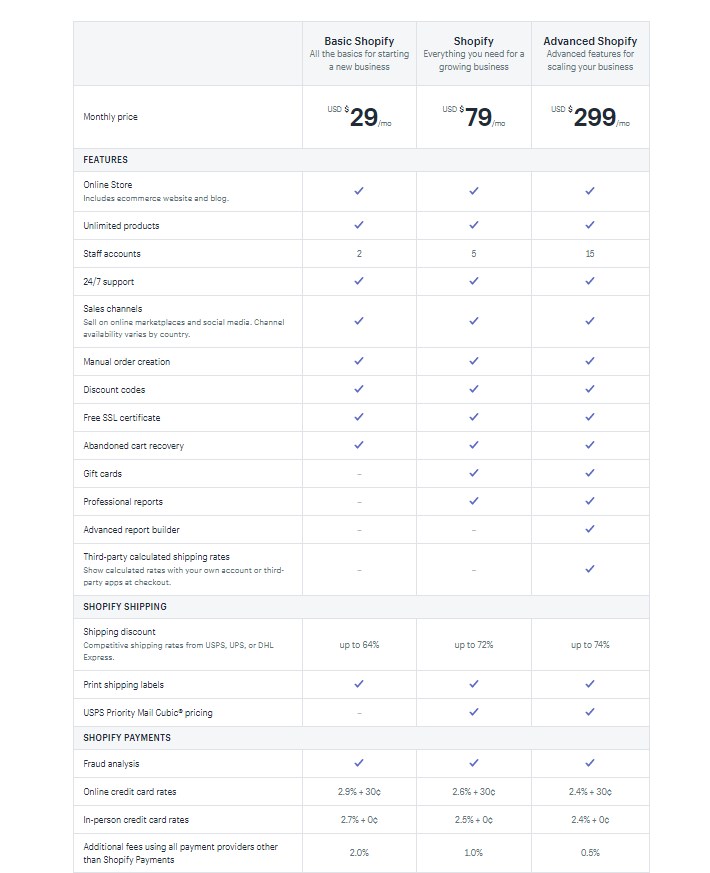 4. User-friendly backend interface
One of the advantages of building a website on Shopify is its simplicity of usage. The backend interface is straightforward and logically structured, allowing users to configure all necessary settings without special skills required. Shopify has an in-built drag-and-drop wizard that allows you to quickly arrange all elements of your website and preview them in a live mode.
5. A wide selection of store themes
Shopify offers more than 70 professional templates from which you can select one that better represents your brand. Shopify Theme Store has both free and paid templates which are customizable and fully responsive on mobile devices.
If you're not sure what theme is best for you, then visit ShopThemeDetector. They list some of the best themes for different niches and they also have lists of the best apps to help you add more functionality to your website.
6. Design customization
To make a Shopify template perfectly fit into your website theme, you can easily change its layout, colors, content, and more without special design skills. Besides, you can get full control over your store look and feel by modifying HTML or CSS code with Liquid, a simple templating language used by Shopify.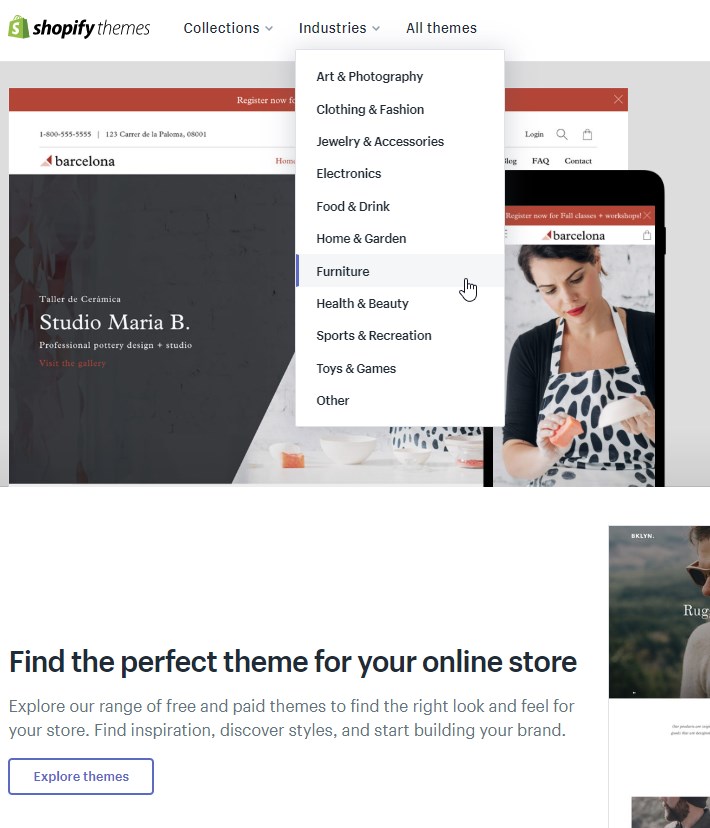 7. App store
You can easily improve the functionality of your web store by installing additional plugins from the Shopify App Store. Shopify offers more than 2,500 apps that you can get for free or by subscription. A huge selection of plugins lets you reach your business goals, whether you need to extend your marketing outreach, integrate your store with new sales channels, or manage your inventory more efficiently. Shopify App Store has a solution for literally any eCommerce need.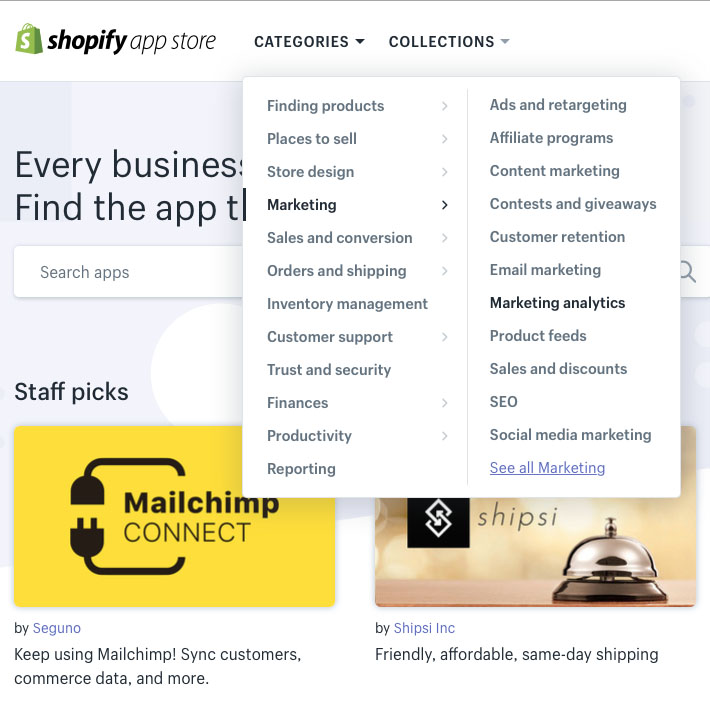 8. Products and inventory management
Shopify's straightforward interface lets you quickly add your products, fill in all required information, upload photos, and assign categories. It is also possible to import and export all important product-related data via CSV or Excel file. Besides, Shopify provides order tracking tool and syncs inventory across multiple locations, so that you can keep all your sales channels and order fulfillment under control.
9. Shopify Point of Sale
Shopify POS solution allows retail business owners to sell their goods from a brick-and-mortar store along with an online shop. Depending on your business goals, you can start selling products offline by installing the Shopify Point of Sale app on your smartphone or tablet or purchase special PoS hardware for your retail store.
10. Multiple sales channels
Shopify helps store owners reach out to their potential clients by integrating their websites with additional sales channels like Facebook, Instagram, Pinterest, eBay, and Amazon. This way, you can grow your audience and boost your sales by selling from a single place.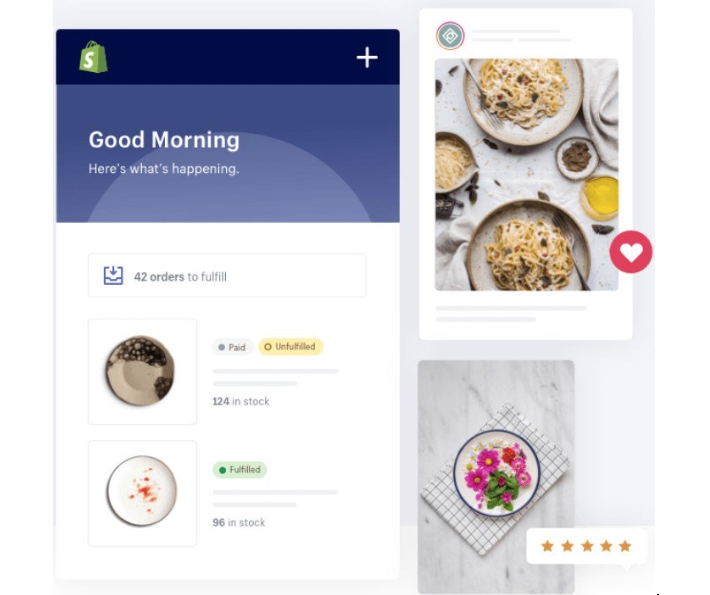 11. Mobile commerce
Shopify Mobile app enables you to view all essential information and manage your store on the go. By installing the app on your iOS or Android device, you will be able to manage your products, process orders, check sales statistics, view customer data, as well as get push notifications on the order placement from anywhere at any time.
12. Payment options
Shopify supports over 100 payment gateways, including Stripe, PayPal, Authorize.net, and Google Checkout, to name a few. Besides, the platform has its own payment system – Shopify Payments – that allows you to avoid transaction fees charged by third-party payment processors.
13. Fast and simple shipping
Shopify's functionality provides users with precise shipping rate calculation in line with their shipping strategy. Besides, the platform implements the live shipping rates system that connects your website with carriers and automatically calculates an appropriate rate at the checkout. Furthermore, if you want to use dropshipping for order processing, Shopify helps you connect to such fulfillment providers like Amazon, Shipwire, and Rakuten, as well as run your business with the Oberlo app.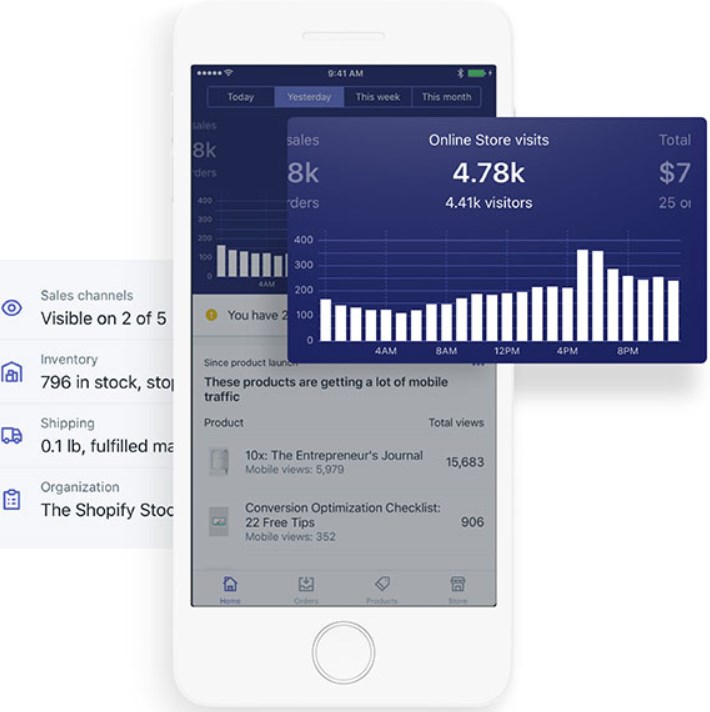 14. Secure checkout
With Shopify, you can be sure of your customers' secure checkout experience due to the high-level encryption technology with an SSL certificate provided for free.
15. Content management system
Shopify websites have an in-built CMS allowing users to easily create new web pages and change content and build an efficient content marketing strategy. Besides, you get access to a fully fledged blogging platform integrated into your eCommerce site.
16. Marketing tools
The platform provides basic SEO features out-of-the-box which can be extended with powerful third-party plugins. Also, you can leverage such online marketing tools, like discount codes generation, email campaigns, gift cards, and Google AdWords.
17. Built-in analytics
Shopify lets you get meaningful insights into your business operations from a single dashboard where you can view important information on your sales, orders, shipping, and payments. Moreover, the platform provides full integration with Google Analytics for a comprehensive overview of your store performance.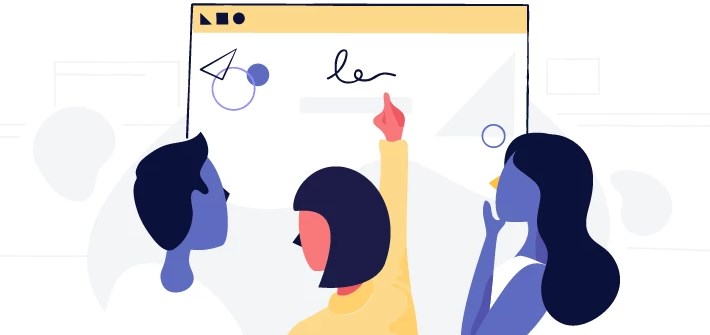 18. Services Marketplace
Shopify has a directory of certified experts that provide support with store setup, design, marketing, content creation, and other services.
19. Shopify Exchange Marketplace
If you don't want to build your online store from the very beginning, you have an option to buy a developed Shopify site on a unique marketplace. At the same time, you have an opportunity to sell your Shopify store if one day you decide to switch to another business project.
20. Customer Support
Shopify provides its users with official 24-hour customer support service via phone, chat, and email. Besides, you get access to detailed documentation and tutorials and Shopify Help Center where you can find exhaustive information on various issues.
Final words
Shopify is a robust platform that empowers merchants to build a beautiful eCommerce site and successfully run an online business. Shopify is the right choice if you plan to sell goods both online and from a physical store, want to have control over your website's design, get smooth integration with third-party modules, and have access to a wide selection of payment methods. Besides, with Shopify's hosted solution, you will not need to worry about store configuration and performance optimization. Additionally, you get the system that scales as your business grows. So, all that's left is your decision in favor of Shopify or another platform to start your eCommerce business journey.
Find Shopify Apps developed by Mageworx to customize your store, boost sales and get successful!