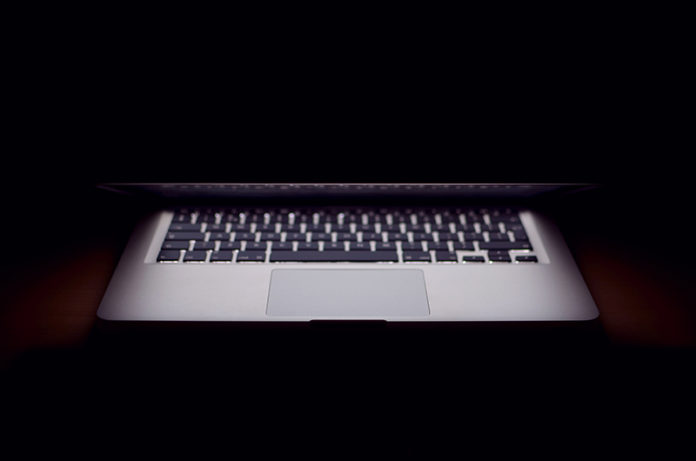 Reading Time:
4
minutes
Today we will talk about trends to follow when you design your Magento store.
Store features are really important, nobody will argue that, but if you want to attract more customers and boost conversion, your website should look modern and visually appealing as well. How do you reach the desired result? Read on and learn more about Magento design trends that you should follow. Each trend description is accompanied by an example. Some of them are free Magento themes, so maybe you will kill two birds with one stone: get useful information and a Magento theme for your future online store for free.
Full-screen background image sliders
The first trend is illustrated by the premium theme developed by TemplateMonster.com. Sliders are not something completely new in web design. They have been in the web design arena for a long time already, but it doesn't seem as if they are going to lose their popularity. It is really difficult to replace a slider, especially when you need to feature as many products your store offers, as you wish, right on the home page without making it look cluttered. Sliders make your showcases dynamic and interesting to view. They keep your web page clean. Make your slider big and noticeable, maybe even full-screen to capture visitors' attention and make your site look trendy and beautiful.
F2 – Free Magento 2.0 Theme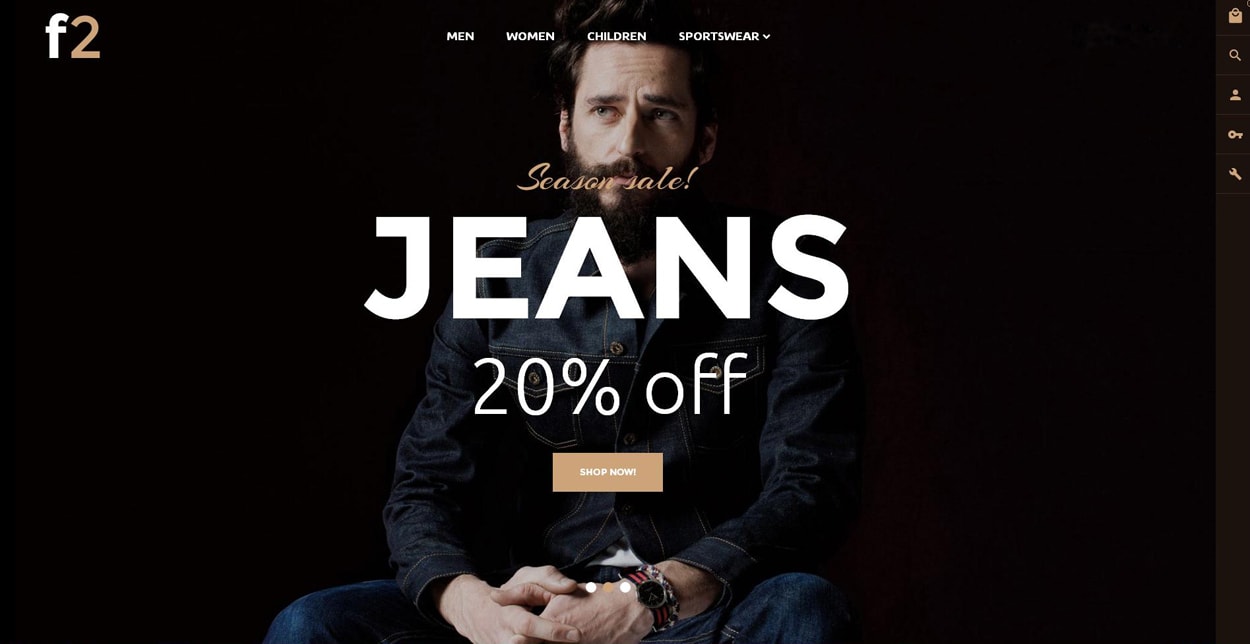 If you scroll down this web page, you'll see that its main menu stays fixed at the top of it all the time. Such types of menu are called pinned, sticky or the ones having a fixed position on the page. The name doesn't matter. However, the purpose of a pinned menu really matters. Navigation is extremely important for any website, especially for an online store. It should be user-friendly; otherwise your store has no chance of surviving. When the main menu constantly stays before the users' eyes, they are able to navigate through its pages without any obstacles or delays, which is really great.
RebeccaMinkoff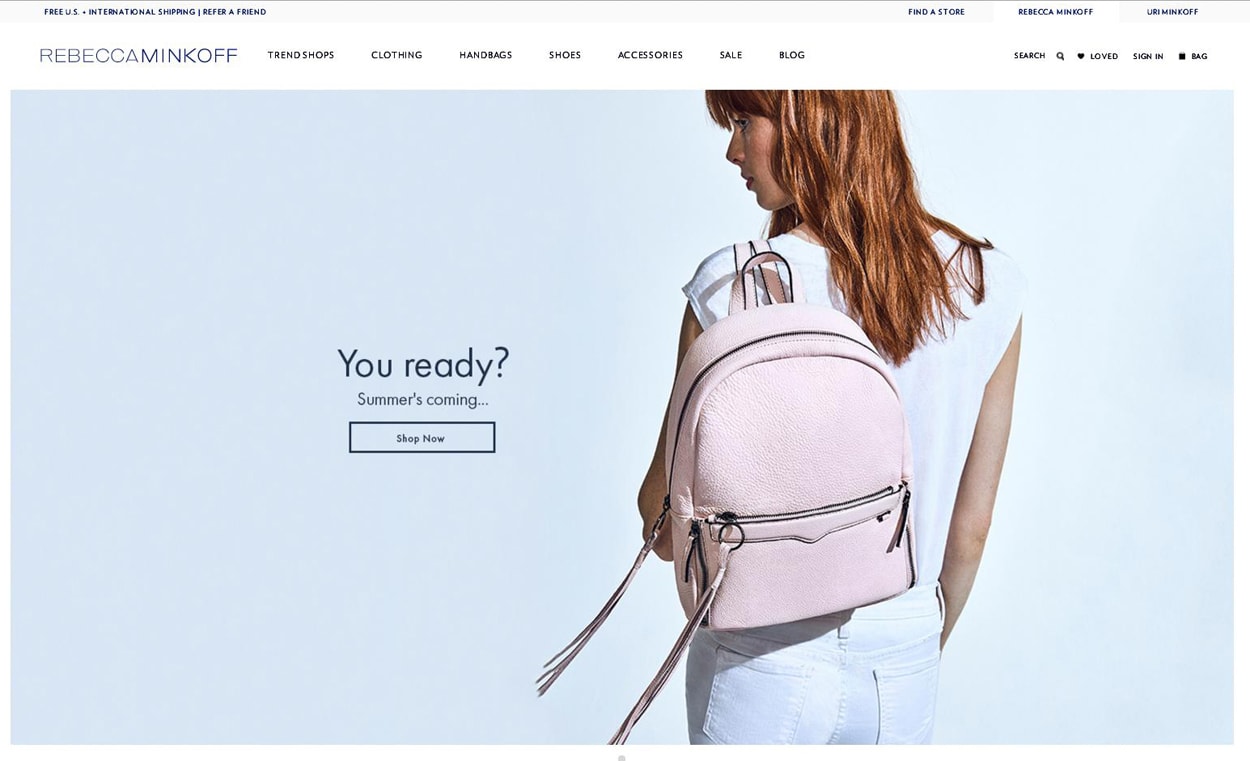 Outstanding typography
With a general tendency towards minimalist layouts, typography adopts an even greater significance than before. Designers emphasize the most essential content using bright colors and big headings. The trick works perfectly. The users don't have to think where to look first. The hierarchy is clear, which makes the website look simple, but professional. Besides, bright accents give life to the web pages and are suitable even for serious business projects.
Nicole Miller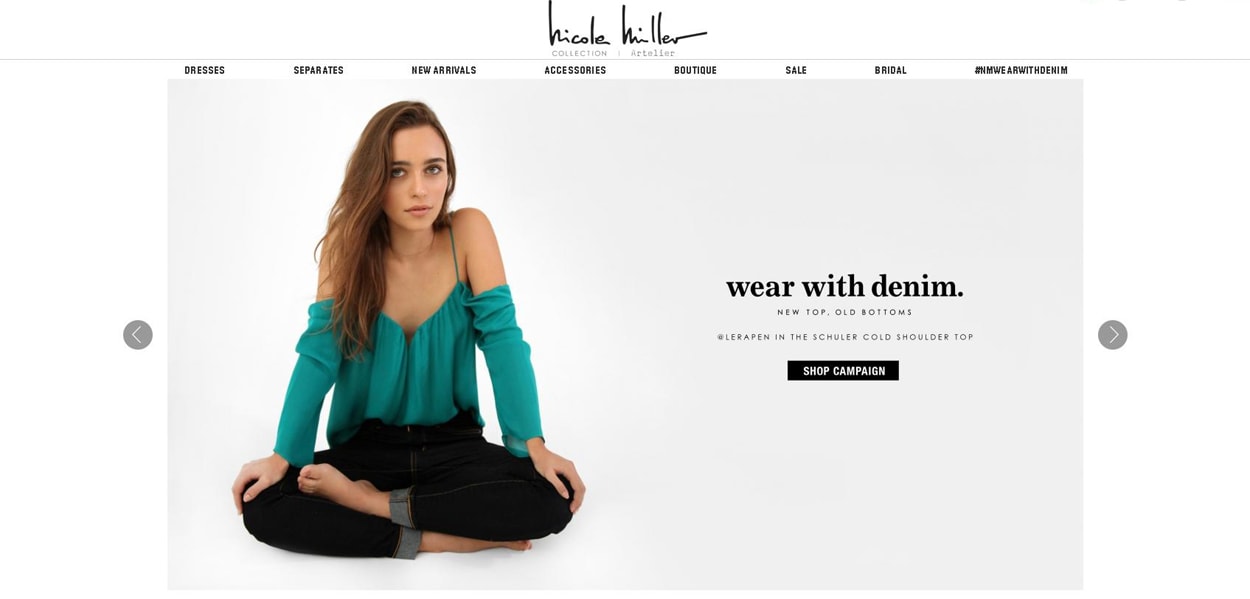 Ghost buttons' are transparent empty buttons that have a basic form. They are generally bordered by a thin line, while the internal section consists of plain text printed in a light, sans-serif font. These buttons are also sometimes referred to as "empty" or "hollow" buttons. They tend to be bigger than standard colored buttons. A hollow button merges itself seamlessly within a site, but, if set in a proper background and position, it can be very successful in attracting the users' eyes. Ghost buttons are best suited to websites and applications that have a minimalist or flat user interface, or those which use large-scale photo background.
Titany Magento Theme

Flat design
The interface design style is considered flat if it has no stylistic elements that give the illusion of three dimensions. We mean an excessive use of drop shadows, gradients or textures, for instance. Flat style is focused on a minimalist use of simple elements, typography, and flat colors. One of the reasons why designers prefer flat style is because it allows interface designs to be more streamlined and efficient. It is easier to convey information quickly while still looking visually appealing and approachable. Additionally, it makes it easier to design an interface that is responsive. With minimal design elements, websites are able to load faster and resize easily, and still look sharp on high-definition screens.
Yume Magento Theme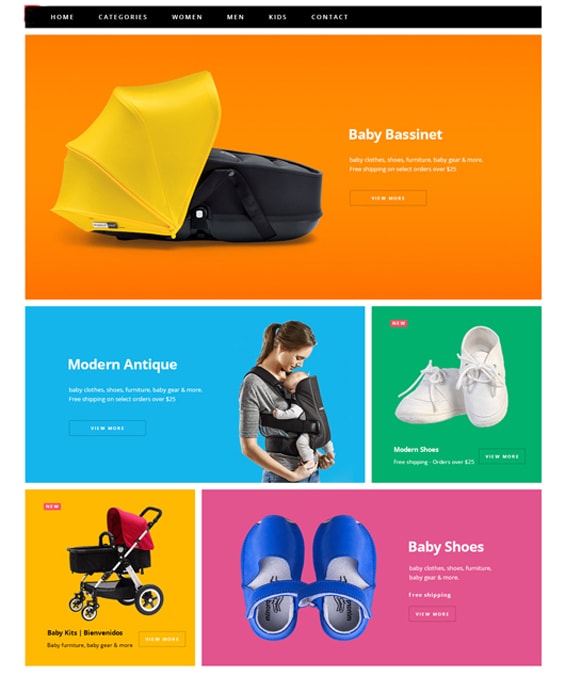 Demo|Download
Stunning imagery
Quality imagery is obligatory if you don't want your website to look cheap. Images play a great part in telling the story of your company. They replace so many words as beautiful images draw customers' attention to your products. Remember that your store is "virtual", so the user can't touch the item he/she likes. That's why photos are so important. They create a unique feel of your company online, helping you build its trustworthy image.
Free Magento Fitness Theme
White space
White space isn't just the filler between design elements, but a crucial design element itself. White space is like the mortar between bricks. Our eyes are trained to admire the content – bricks. But it's the stuff in between that holds the content together and helps shape the overall flow of the design. Our designs would simply be a colorful mess without the whitespace. White space helps us focus users' attention on our content, organize the margins, sections, text and graphic elements, and emphasize the objects you want to stand out. By the way, white space shouldn't literally be white.
Stella & Dot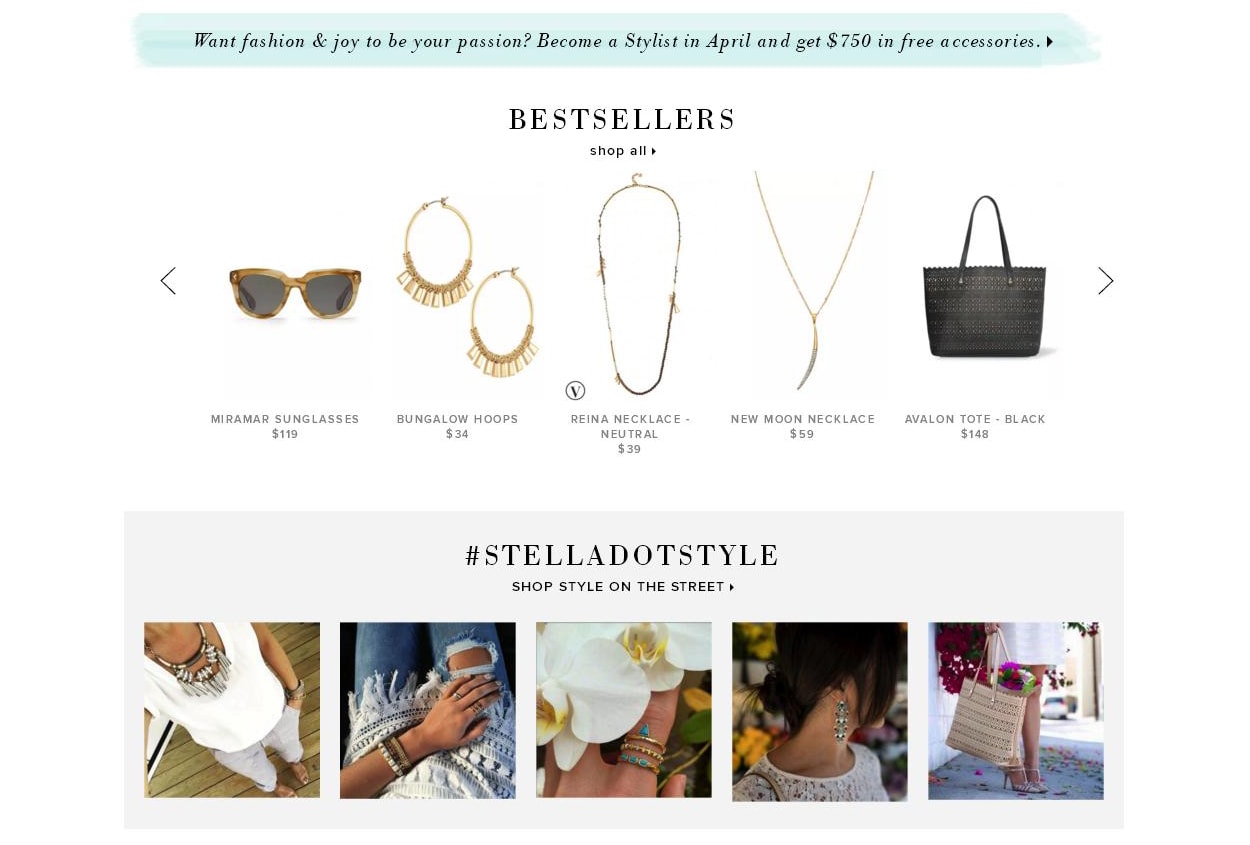 Preview
Hover/animated effects
Modern web design is all about micro-interactions. HTML plus CSS animation helps to bring pages to life. It's really cool when each and every element responds to your action. Hover effects prompt the users to take their next step and encourage them to explore the website further. You might probably agree that a static layout wouldn't create as much interest. So, animate your site to avoid tedium and make its navigation not only simple, but thrilling.
Vini – Fashion Shop Magento 2.0 Theme
Custom-drawn illustrations
Illustrations have become rare on the net. Supplying your website with nice custom-drawn illustrations will automatically separate you from your competitors. Of course, illustrations are not necessarily suited for each and every business niche. For instance, if you sell kids' clothing or pet supplies – a website containing cute illustrations may be the way to go. Needless to say that, when using illustrations, you risk making your site look old-school or outdated, so follow current trends relating to the art of illustration to make it unique.
Bonobos


Preview
Grid/card layout
The most common example of grid/masonry/card design is Pinterest. But we can also view this trend in Magento designs, and that's why our example is different. Grid layout is a good option for arranging your products on the page. This way they will be perfectly structured, ordered and easy to view. The neat rows are always easier to take in. Visual architecture is really important. Build your online store according to its laws and you will ensure a lot of returning customers.
Daddies Board Shop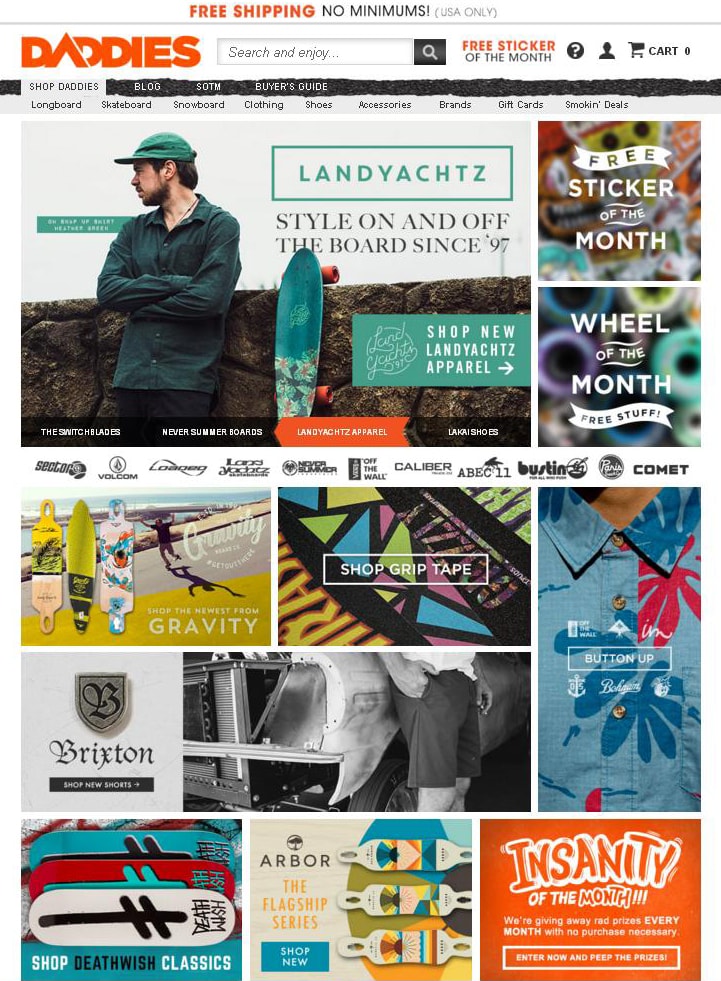 Preview
Bottom-Line
So, these are 10 trends essential for Magento designs. Of course the list is not complete. Maybe you would like to make some additions in the comment section? What trends do you personally consider prerequisite for any Magento store? Which trends from our list do you like the most? Your feedback is welcome. And please don't forget to like and share this blog post with your friends if you believe that it can be useful.