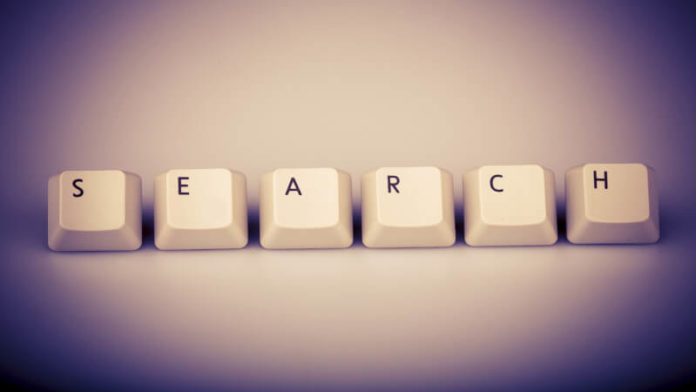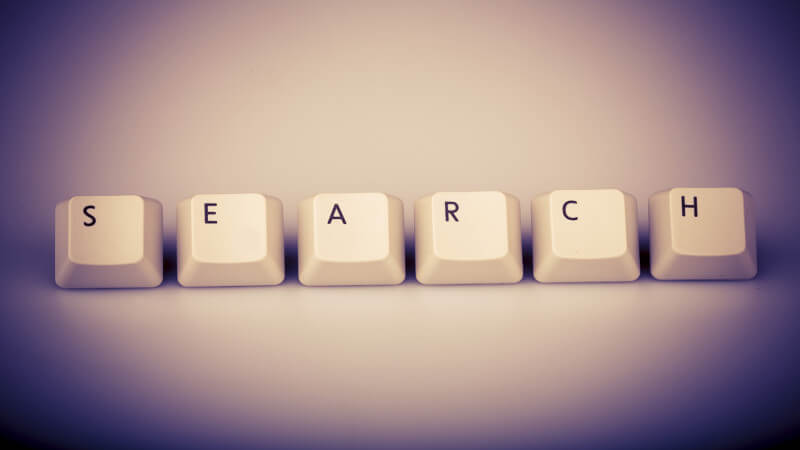 Reading Time:
1
minute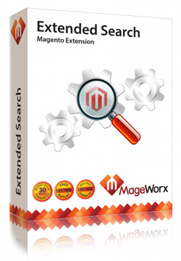 Perfect on-site searching can greatly influence your customers' loyalty and increase your revenue. For example, do you remember how many times you yourself tried to search for a "camera" in an e-store and got the results you weren't interested in: from cell phones to camera charges. Pretty annoying, isn't it?
So, let your customers find exactly what they need in your store with the help of Extended Search Magento Extension. 
Extended Search has a number of features that greatly improve default Magento search results. From now you have the ability to define a priority for every attribute of the product (Every attribute has 5 levels of priority). Exactly the level of priority you've chosen will influence the position of the product in the search results.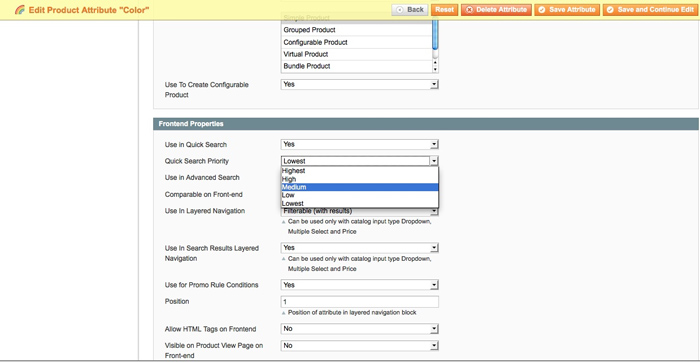 As a result, Extended Search with its own search algorithm calculates the products' "weight" and displays the search results based exactly on this "weight".
One more useful feature lies in the ability to display attributes of the product close to the search field. That allows your customers to search only by the one product attribute and narrow the results.


Extended Search allows to choose search accuracy for complex queries. It perfectly works with simple & complex search queries.



What is more Extended Search is compatible with Magento Search AutoComplete extension.
To cut a long story short, Extended Search Magento Extension will let your customers find exactly what they are searching.
Compare those two examples below & you will see the difference in Magento search results without and with MageWorx extension.
Default Magento search result for the query "camera" displays the following: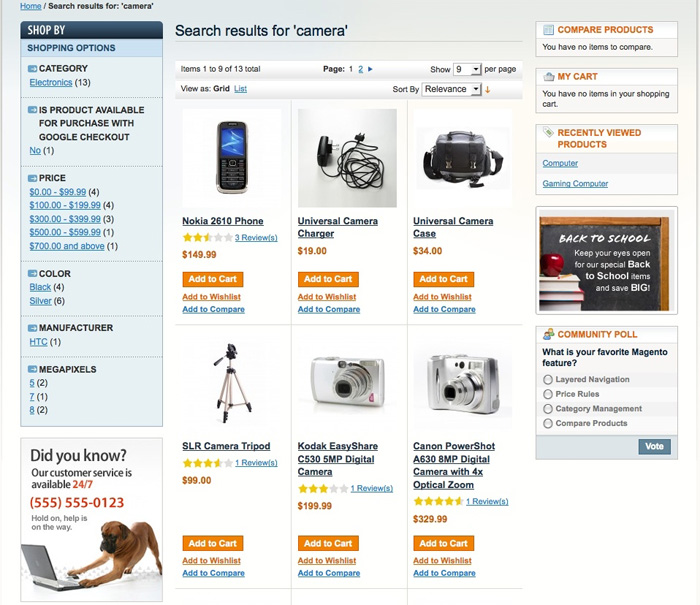 Extended Search Magento Extension gives the following results: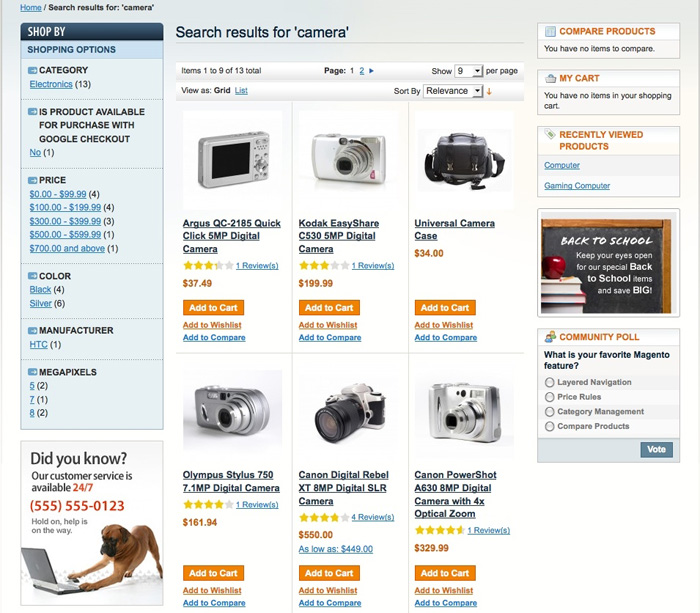 For more information & details check Magento Extended Search page at Magento Marketplace.