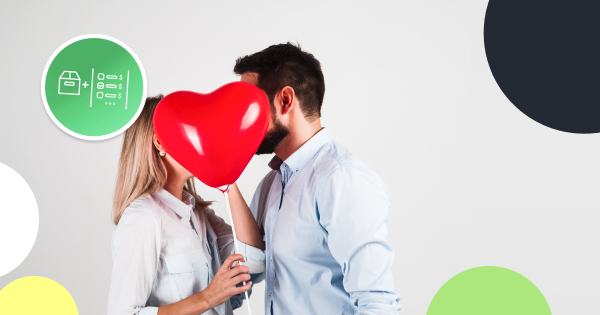 Reading Time:
5
minutes
Roses are red, violets are blue. Which literally means that St. Valentine's Day is just around the corner! Is your marketing strategy ready to win your customers' hearts and leverage the lovers' celebration?

It looks like love and eCommerce sales can't help growing on the most heartfelt day of the year! For the second straight year, the statistics are startling. In 2019, St. Valentine's American shoppers established a new spending record. According to Statista, they spent $20.7 billion on gifts for their significant others. This year, if you want to skyrocket your sales, you'd better have the right inventory for it. And by saying it, we mean the Magento 2 extension for driving sales on St. Valentine's Day made by MageWorx.

Introducing this extension to your website will result in better profits and an improved customer experience that sells more. Interestingly, the way this minor change makes a big difference. It not only betters the overall customer experience but serves as a St. Valentine's Day marketing push. For example, encouraging some extra services like personalized gifts or gift wrapping, you kill two birds with one stone―you not only increase the store revenue but shower your customers in bonuses making their lives much easier. And believe us, it certainly pays off in the end.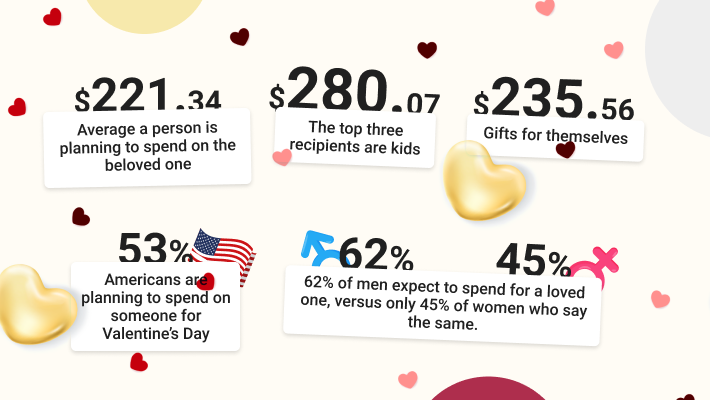 Reduce Shipping Expenses With Custom Fees
That is no news that during the holiday season a lot of carrier providers are trying to get the most out of the shopping madness by increasing the shipping costs. And this, in turn, results in eCommerce businesses running down and being unable to generate profit margins.

If you've been wondering how to break this vicious circle and make shipping affordable for you, this extension might be the answer. This holiday season can be a fresh start. Applying custom shipping, you'll get plenty of choices. First and foremost, you can set your rate to compensate for the transportation and transaction fees. And let us tell you, it'll save you a fortune if it's large parcel delivery. Setting custom fees enables your e-business to reduce shipping costs significantly this February. 

Another alternative is passing the part of the shipping costs onto your St. Valentine's shoppers. Sharing is caring, right? No need to sacrifice, when you can negotiate, and as a result, share the expenses with your buyers on a mutually profitable basis. To sum up, the custom shipping method is a great tool for keeping the costs as low as possible and enhance your profits.
To tweak the functionality of the Magento 2 Multi Fees extension, login to the Admin panel. Then, go to Sales > MageWorx Multi Fees > Manage Shipping Fees. There, you'll be able to easily add new shipping fees and configure them according to your business needs. Here's what you'll get on the frontend: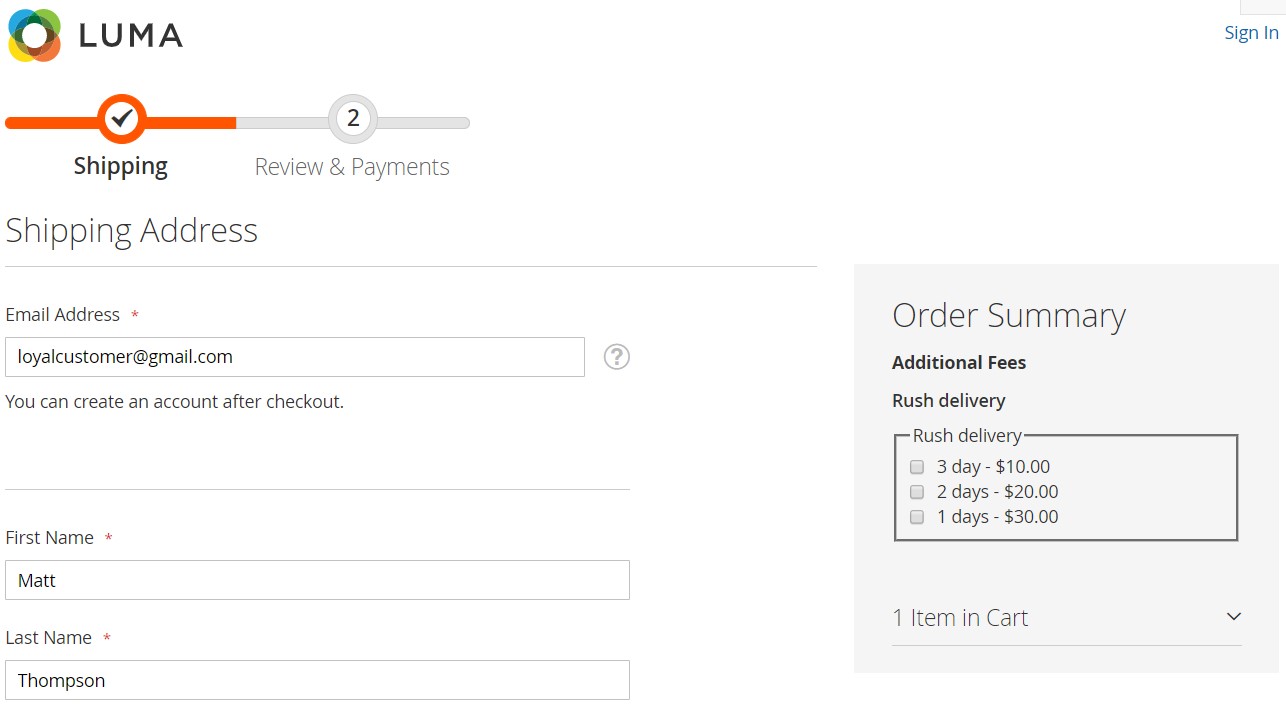 Calculate Fees Easily
As it's been mentioned before, shipping is one of the most critical things every eCommerce store deals with. It can cause a lot of trouble, and what is more, eat into your profits. And that is literally not what you really want, right? During the holiday season, it gets harder to measure for the transportation costs without losing money. If you're sick and tired of paying out of your pocket, here's our St. Valentine day advice: spread love and let the calculation module do all the work.

Calculating shipping fees and managing taxation, the Extra Fees extension will save your money in the long run. In case you deal with complex shipping rates handling, you can also take a closer look at the Shipping Suite Ultimate extension that will help you to avoid mistakes and make your business more profitable.
For all types of fees, the extension enables you to either apply a fee once or make it dependent on the number of products in the shopping cart. If you choose the percentage price type, there is a possibility to count percent from the whole cart or a product. Or, you can always specify a fixed amount for your fees.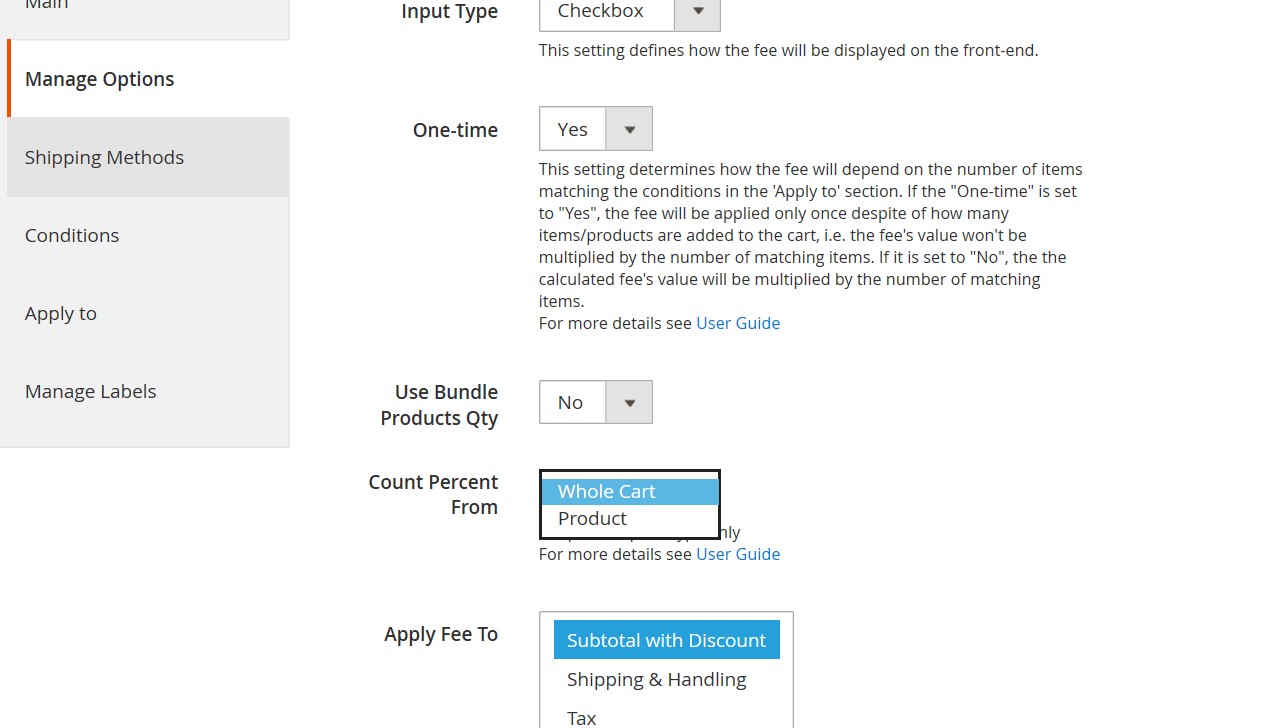 Increase Profitability with Gift Wrapping
Love it or hate it, but telling love stories through your content and promotions is a must in the upcoming month. If you want to win your customers' hearts, you'll have to get personal when selling your services or products. You'll have to make your customers believe that love is in the air.


To get prepared for Valentine's madness, equip your eCommerce store with such basic things like gift wrapping. Gift wrapping is a truly important part of the gift-giving experience, but it сan be seen too time-consuming and tedious, especially when the holidays are almost knocking at the door! Truth to be told, your customers would do anything in the world just not to be in a big queue to wrap those gourmet chocolates or mirrored jewelry boxes. And that is why offering gift wrapping for some money seems like a good idea. A perfect one. For you, an e-store owner, it's an easy way to establish a more upscale brand not only for the holiday time but year-round.

Follow the same route in your Admin panel to configure this type of fees, i.e., Sales > MageWorx Multi Fees > Manage Product Fees. As a result, on the frontend, you'll be able to get something similar to the following setup: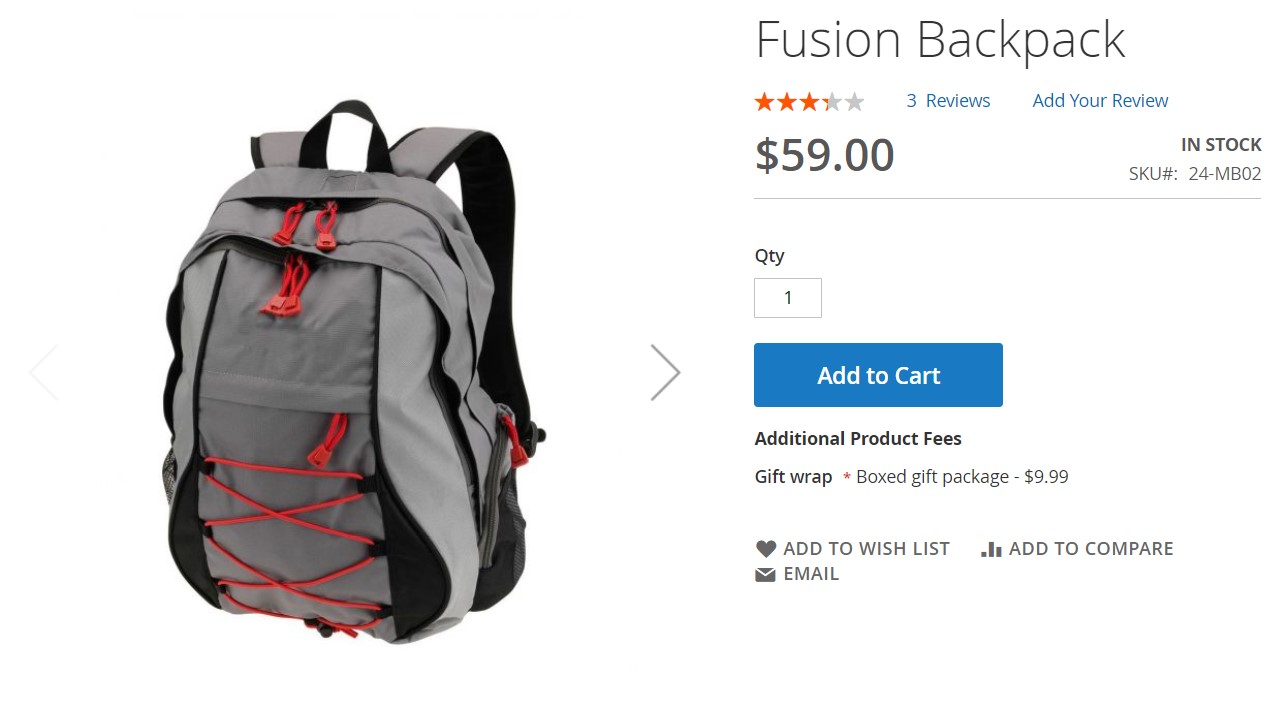 Make Your Content St. Valentine Ready
Another option to get traffic to your website and amp up sales is to add relevant and lovey-dovey information in a product or a service description. Even if you don't sell sweets or wines, you're likely to attract more customers from having "For Her" and"For Him" in your website content. If you're willing to offer more options, further segment your product with "Books for Him", or "Spa gifts for Her". The options are endless and depend on your target audience. These so-called St. Valentine's Day suggestions will spice up your website content and help you to seduce more savvy shoppers into purchasing from you. Simple as that.

If you want to tune into your customers' wishes and preferences better, work on your St. Valentine's marketing ideas! Try displaying your products in a lovely way. When your customers come to splurge on gifts, they will associate it with the most romantic holiday of the year and can't stop themselves from buying. Introducing this functionality to your website not only adds some points to your store but enhances margins.
come to splurge on gifts, they will associate it with the most romantic holiday of the year and can't stop themselves from buying. Introducing this functionality to your website not only adds some points to your store but enhances margins.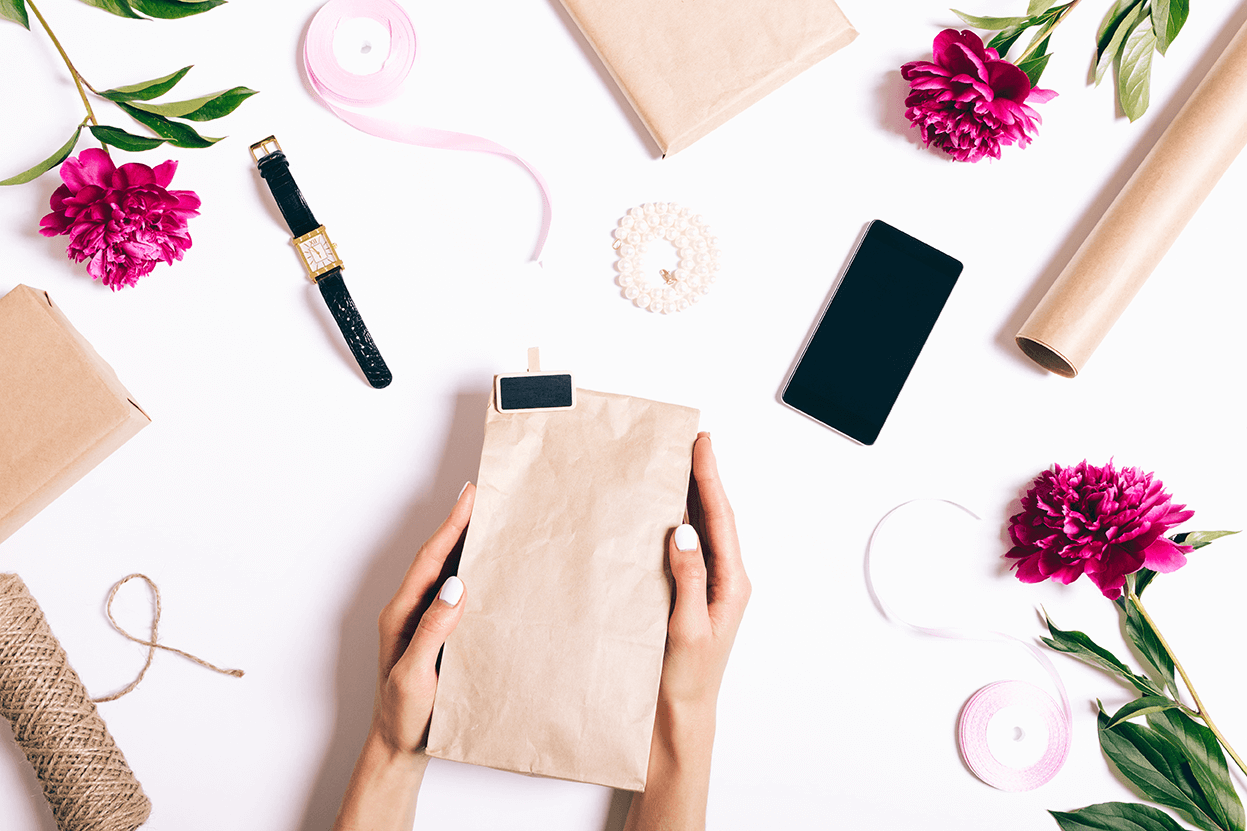 Get the Most out of Selling to Diverse Customer Groups
If you want to boost your profitability this February, you should think a bit more strategically. When selling to a multicultural audience, you should know how to efficiently reach them and make the most out of it. For example, dealing with the Arab market, you can try adding a higher fee to jewelry items because it's one of the top-selling products in the country. That means it sells easily on a regular basis. And with the holiday time fast approaching, purchasing it with a higher fee won't be much of a concern for a customer. And this is where setting fees for specific customer groups will work for you. The point is, this extension will give you the ultimate freedom to price your products or services the way you want, and level up your profit.


Another advantage is, you can display and edit fee description in specific languages, that is a necessary thing when working with a multicultural audience. The more translations you have, the better the sales. In short, this module will enable your business with plenty of opportunities to gear up online sales in February.
To specify translations for each store view, navigate to the Labels tab within the Fee Information block. You get to set up
Fee Name, Fee Description, Customer Message Title, and Date Field Title.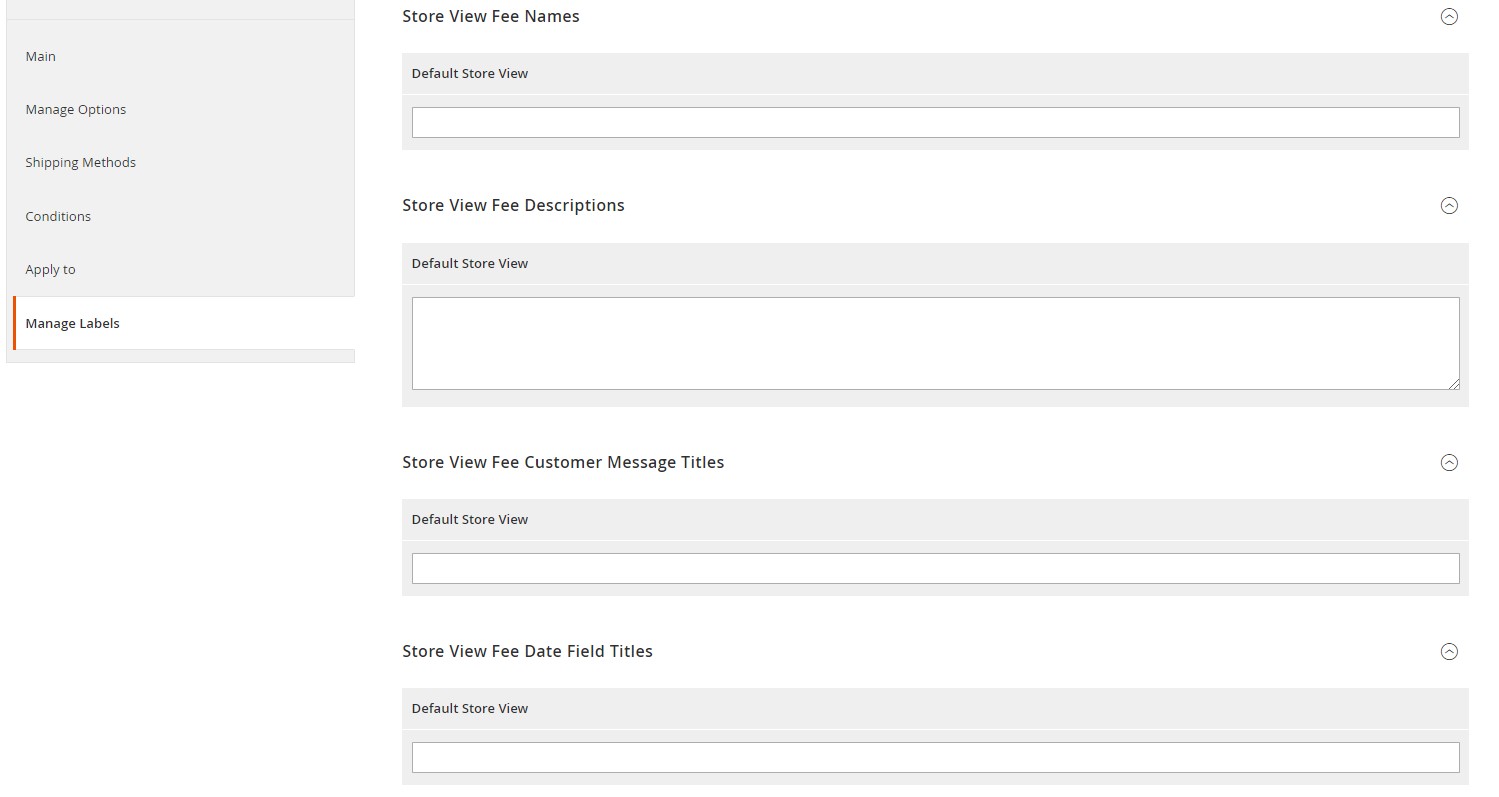 Boost up AOV with Shopping Cart Fees
If you want to increase the average order value on St. Valentine's Day, you should consider trying shopping cart fees. It enables you to add extra paid services and custom fees to the shopping cart and level up its average value.

It's well worth introducing it to your eCommerce store if you're planning to ramp up online sales.

To Sum Up
St. Valentine's Day is a wonderful opportunity to spread love and pamper your significant others with perfect Valentine's Day gifts. And it's also a good chance to drive more traffic to your e-store and boost your sales! Work on your brand, come up with new ideas, and you're ready for the celebration of love.

Considering the tips given above, you can deliver that extra wow factor that will give you an edge over the competitors.