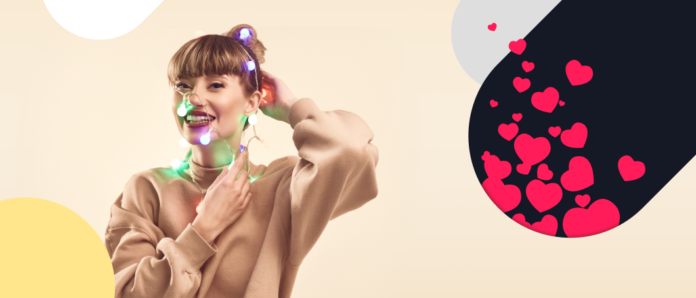 Reading Time:
3
minutes
Happy Holidays! May the new year be even more productive and profitable than the previous one! Wishing you all the best this season and always!

New Year is finally here. It means new opportunities for a fresh start. All the brands use these holidays to give farewell to 2022 and to make creative business wishes on social media. Retailers have filled their Facebook, Instagram, and Twitter with holiday posts and created festive adverts on Youtube. It's the best chance to take stock, set goals, express gratitude to your customers, and show care about them.

Here are the most creative Christmas and New Year business wishes. Scroll below to get inspirational ideas for your store.
'Happy Holidays' Business Wishes on Social Media
These days, all the social media are full of beautiful images and funny gifs, creative adverts, and cute content, the business wishes texts and quotes. Merchants have used different ways to tell their customers and followers all the best 'Happy Holidays' wishes and greetings, and 'thank you' words, share ideas and plans for the new year.
All Best Wishes
The most common way to make business wishes is to use accounts on social media wishing consumers all the best, the new year to be full of cheer and joy, combined with good health and luck.

Thus, DKNY and Dove Chocolate not only congratulate buyers on the holidays but in an unobtrusive way remind not to forget using their products during holidays and the year 2020.
At the same time, Mageworx expresses the hope that its products can become the best solutions to all merchants.
Most retailers accompany their wishes with bright, colorful, and eye-catchy images and animations, as well as funny festive videos that can't leave any customer indifferent.
Video congratulations from Macy's, Urban Outfitters, and Mercedes-Benz are the best Christmas business wishes samples. They are creative and rather humorous. In the case of Mercedes, the holiday video is also stylish and underlines the success and superiority of the brand.

Pay attention to the idea of Bon Bon Bon, Xbox, Uniqlo and Bath&Body Works to use their own products for holiday pictures. They not only create a festive mood but are also a good advert for the stores.

From Our Family to Yours
Christmas and New Year are the holidays that are inseparably connected with family and beloved people. To use these definitions in your 'Happy Holidays' business wishes is a safe bet. By mentioning family, you make your customers even closer to your brand. Quite a lot of retailers know it and use in their Christmas and New Year business wishes, combining them with unusual, funny and warm images and animations.

Moreover, a wonderful video from the Banana Republic can easily cheer anyone up.
Thoroughly thought through imaginary from Pandora, Itzy Ritzy, Di Bruno Bros and Nintendo are not only associated with the holidays and family but also show the uniqueness of the brands and their specialties.

Thank You Posts
Customers mean everything to any business and retailer. Ecommerce couldn't be possible without buyers. During this holiday season, it makes sense to pay special attention to them. So, if you want to improve your customers' loyalty to the brand, the best way is to express your gratitude and say 'thank you' for their support via social media. You should show that you appreciate your consumers and subscribers stay with you and believe in your brand. In response to their loyalty, it is necessary to wish them all the best and express hope for further lifelong cooperation.

Many businesses use these 'thank you' words in their 'Happy Holidays' business wishes on social media. Here are some of them:
Youtube Holiday Adverts
Holiday adverts on Youtube are one more effective way to congratulate customers on Christmas and New Year, as well as create and support festive mood.

The holiday season is a magic period of time when all the miracles and dreams can come true. Such giants as Apple and Microsoft know it like no one else and successfully use in their holiday spirit adverts.

Unique Wishes
When having searched for creative 'Happy Holidays' business wishes on social media, there were found some that are not similar to any others. They are like a new generation of business wishes messages and have their punch lines. Some of them advise on better living in the new year, and others inspire with ideas on how to remain holiday feeling and spread cheer.
Wrap up
Christmas and New Year are the time when it is necessary to tell all the important words, show your love and appreciation to the most significant people in your life. Thus, it's essential to make it properly. If you still haven't done it, be inspired by the most creative 'Happy Holidays' business wishes ideas mentioned in the article.

---
Have you congratulated your customers? What creative ideas have you used in your business wishes?