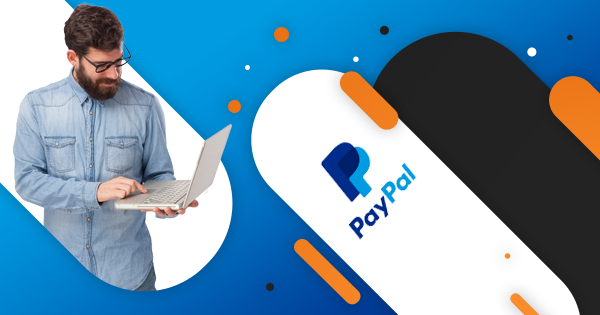 Reading Time:
2
minutes
Specials thanks to Artur Sys, MageWorx Senior QA Tester, for his pitching in the creation of this blog post.
In the days of increased attention to data security, storing the customers' information on a website and GDPR, the question of accepting credit/debit cards & PayPal payments without any touch points with the shoppers' data gain in the urgency.
That's where PayPal Website Payments Pro Hosted Solution comes in handy. It securely collects data using an inline frame.
The supported countries include the United Kingdom, France, Australia, Italy, Spain, Japan, and Hong Kong.
Which Problem We've Faced?
One of MageWorx customers has contacted us with a request to help configure PayPal Hosted Solution. The major problem involved inability to properly set it up using a Sandbox test account. Also, one of the reasons for such difficulties was the solution availability solely for a specific selection of countries.
Read on to learn how to deal with the issue.
Website PayPal Payments Pro Hosted Solution Configuration (Includes Express Checkout)
On Magento, switch the country to the United Kingdom and currency to GBP.
In order to do that, in the required store view, go to System → Configuration → General → Countries Options and choose the United Kingdom: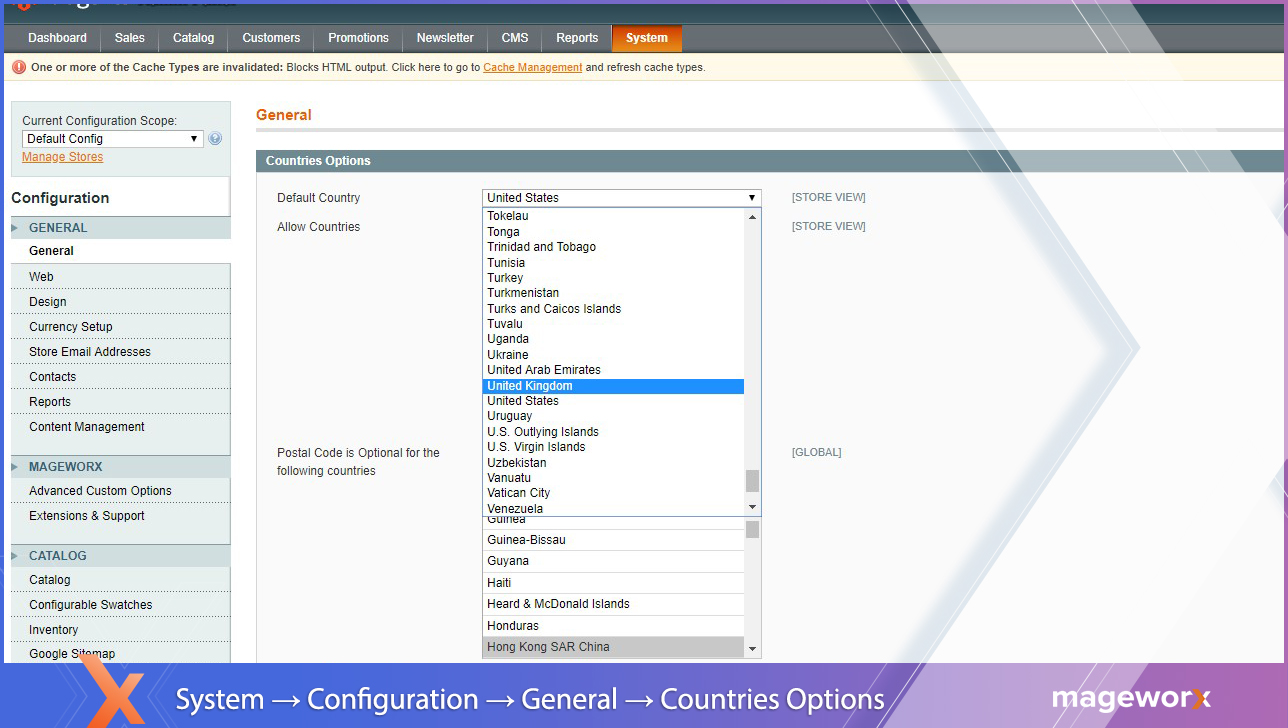 For currencies, go to System → Configuration → General → Currency Setup → Currency Options. Then, select GBP.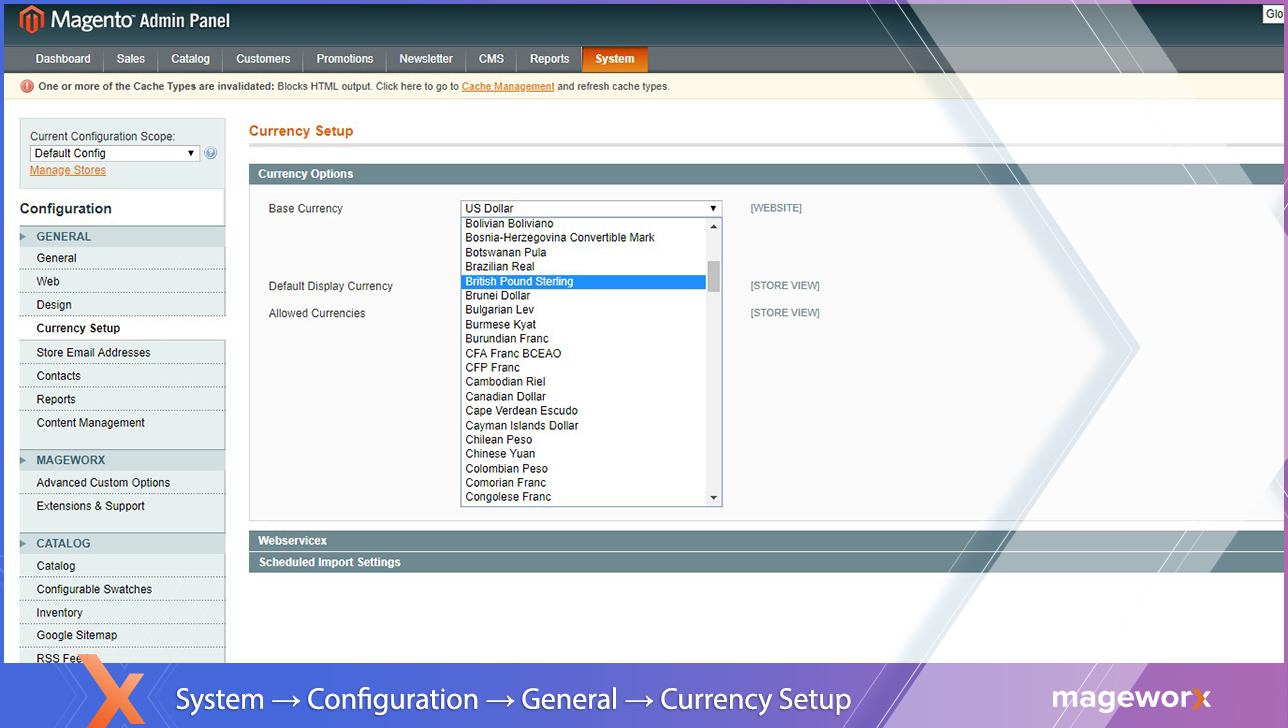 2. In order to make this payment available, select Merchant Country → United Kingdom within the PayPal settings.
To do that, go to System → Configuration → Sales → Payment Methods.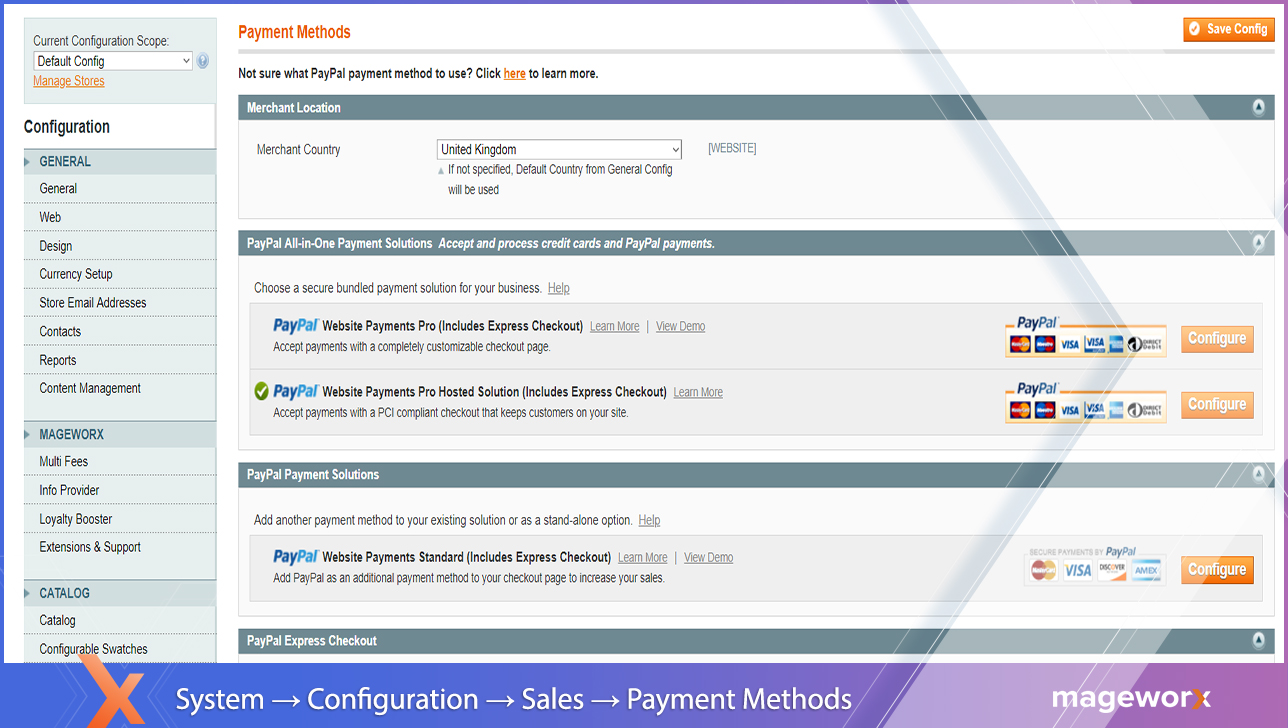 3. On developer.paypal.com create a business account for the UK. Then, switch it the Pro mode.
To do that, go to Accounts → Profile → Switch to PRO.
4. Now, you'll need to create a personal account for the UK using your credit card.
5. Configure the payment method just as follows: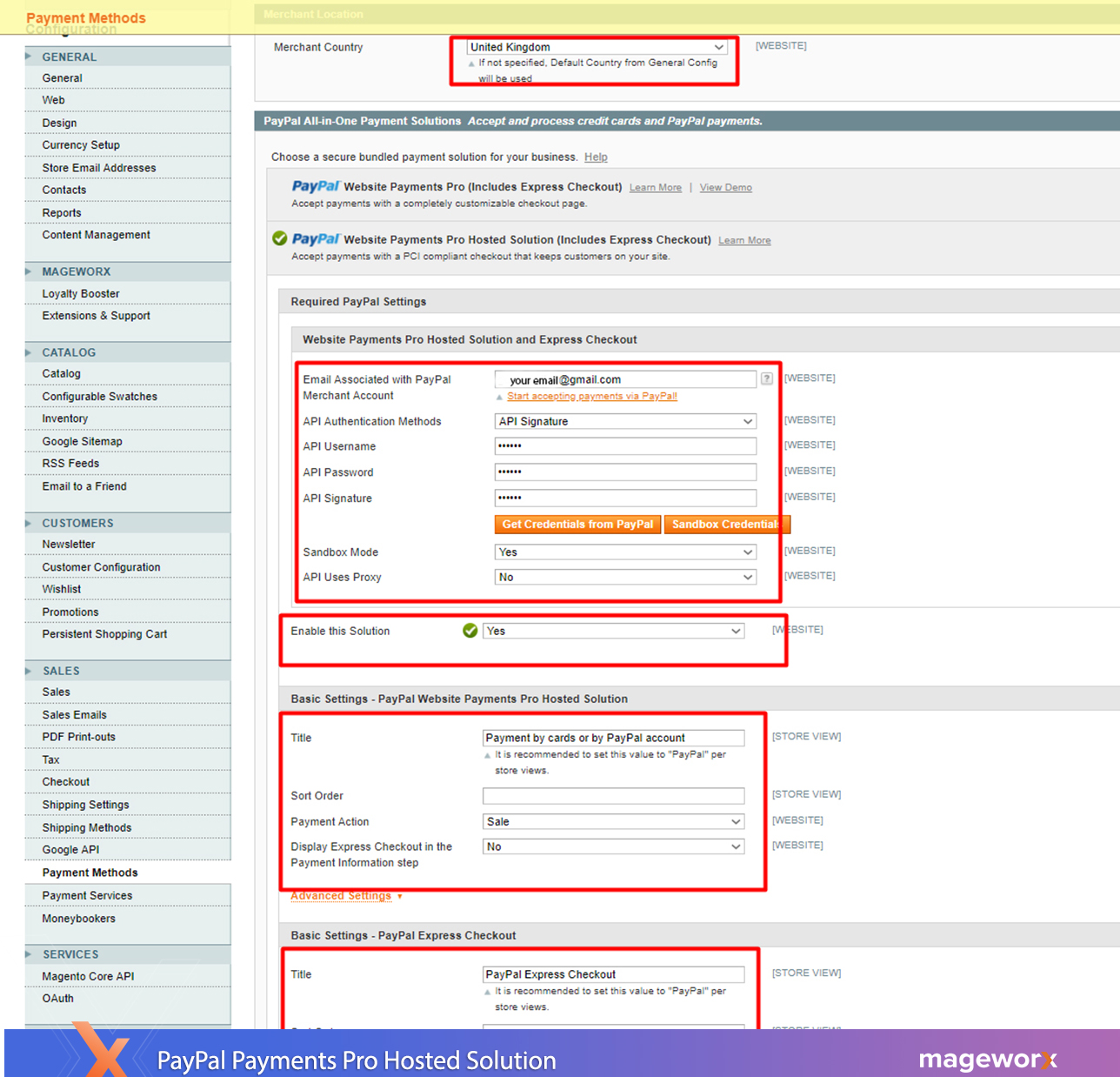 On the frontend, we'd recommend using the Firefox brower. In Chrome, for instance, the pop-up window gets blocked.
Sum up
That's basically it. Now, you should be able to easily enable Sandbox test account for PayPal Payments Pro Hosted Solution on Magento.
Should you have any further questions, or the described solution does not work out for you, feel free to share your opinion in the comments below.