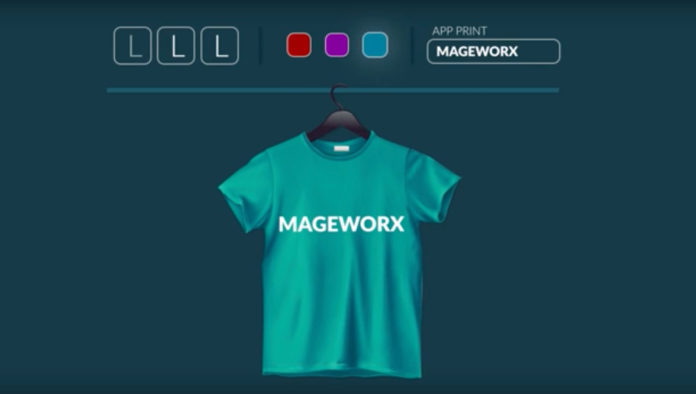 Reading Time:
3
minutes
Advanced Product Options is a flagship MageWorx extension with the number of unique features that do their job exceedingly well.
However, as it always happens with advanced solutions, there're some useful yet hidden options that most users have to dig deep within the confines of the settings.
To get the most out of APO extension, we've picked the top three little known features.
Read ahead to know which options have gone unnoticed and see which one you might already know.
The Xrta Feature
The first thing you need to do is to make sure the Xtra Feature is enabled. Just follow the path:
System-Configuration-MAGEWORX-Catalog-Enable Extras
This feature allows you to subtract a specific number of main product's stock Qty when you select a corresponding custom option.
Once the Extra Feature is enabled, you will see it for each custom option value.

On the frontend you will see the following: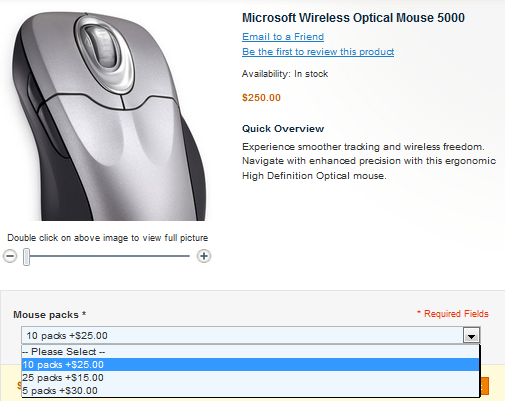 Example. A shop sells apples individually and/or in bulk (10 packs and 25 packs). In this case a product should contain a custom option with 2 variations: 10-pack; 25-pack. Each variation should include 'x10' and 'x25', accordingly, as the values in the 'Extra' fields.
When a customer selects a 25-pack field, the product's Qty field is automatically updated and reflects the number of apples for purchase (25). The Qty field is read-only in this case which prevents customers from entering different numbers.
Note: if the product's setup provides multiple choice of custom options with the X feature, the total number of items for purchase is calculated by summing all the selected variations. For example (back to apples), if you select both options x10 and x25, the total will be x35.
The Limit Feature
The Limit feature might remind you the one present in the default Magento. As you may know, a Qty-per-order of any product can be managed with such settings as the 'Minimum Qty Allowed in Shopping Cart' and 'Maximum Qty Allowed in Shopping Cart' (Product>Inventory tab).
In the latest Advanced Product Options version we incorporated the same settings for custom options, namely 'Min. Qty' and 'Max. Qty'.

On the frontend you will see the following: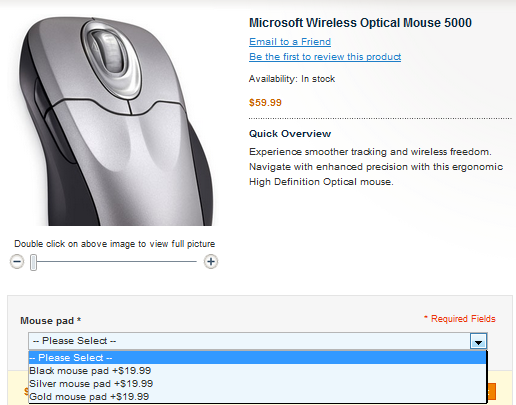 With this feature you may prevent your customers from purchasing too few or/and too many custom options' variations.
If a customer tries to purchase less, a minimum Qty of custom options will be automatically added to the cart. If a customer tries to purchase more, a corresponding message will be displayed, i.e. "The quantity of some custom options of products is not allowed for purchase. The maximum quantity allowed for purchase "Candy – Lolipop" option is 3."
 Do not restore deleted options
This feature can be very helpful if you assign a template to products and then remove specific options individually on a product level. In order to not restore these removed options after saving the templates, you should just tick the setting "Do not restore deleted options" of a specific template prior to saving it.

Example. You created a template with custom options and assigned the template to a set of similar products. Then you removed some of the options related to the template on a product level.
Here comes the problem, when you later save the template again the deleted custom options will be restored. To prevent this, admin should use the setting "Do not restore deleted options".
Step-by-step assigning process

If you have many products, the assignment process can fail as your server's resources are not sufficient. To avoid such a problem, Advanced Product Options dynamically calculates the load onto your server based on different parameters and enables the step-by-step process when applying a template to products.
*****
Which of these little-known features did you know already?  Got any other questions about Advanced Product Options? Feel free to leave any questions in the comments below.