Reading Time:
2
minutes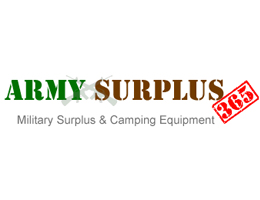 Do you spend much time outdoors? Are you planning a walking holiday in the wild or perhaps you want to go on a camping adventure with your kids? Maybe you are an avid hunter or just a scout. The question is "How to spend time in the open air as comfortable as possible?"
Army Surplus 365 is the UK's leading retailer of Military Clothing, Military Footwear & Headwear, Camping and Adventure Equipment. It sells items perfect for a whole range of outdoor activities such as hiking, camping, hunting and fishing, airsoft and paintball.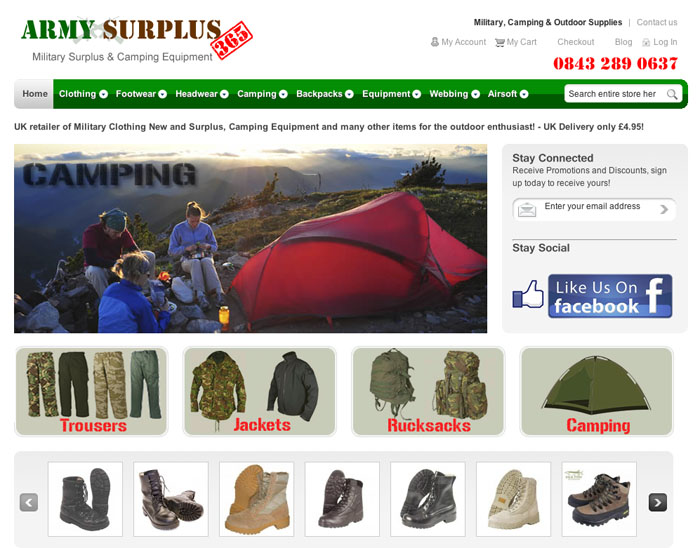 "The company first started trading by offering hosting and other web development services, however, it was not long until the idea to set up an online webstore selling military surplus was formed. Army Surplus 365 has grown significantly in its two years of trading and now is also supported by a walk in store as well as its Magento online store ", says Paul Addison, CEO of Army Surplus 365.
The key focus for the online store Army Surplus 365 has always been on keeping it user-friendly. This has led to significant improvments in terms of navigation, checkout and site speed which gives the best customer experience.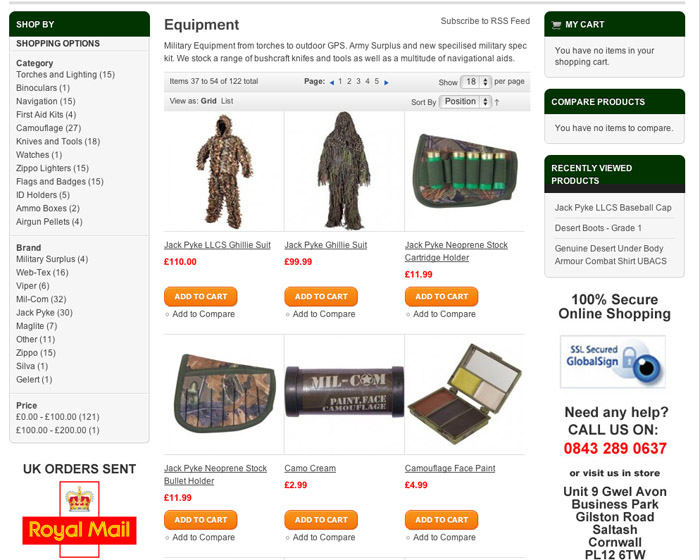 "#1 item for ecommerce success has always been customer service. Give the customers what they want and as quickly as possible, at the same time being able to resolve any issues that might arrive efficiently and you'll be on top", says Paul Addison.
Having an online business is always complicated. You never know with what things to commence and what things to avoid. For all those looking to follow Army Surplus 365 footsteps by starting their own ecommerce store, Paul Addison gives this advice: "Think of your self as the customer and how would you want to be treated. What things do you like/dislike while shopping online"

Army Surplus 365 team has chosen Mageworx to improve their Magento store because "MageWorx is a fantastic provider of some extremely good modules such as SEO Suite and Advanced Product Options. They are also a great bunch who provide excellent customer service."
Thanks, Paul Addison for this interview. MageWorx team wishes Army Surplus 365 only success!