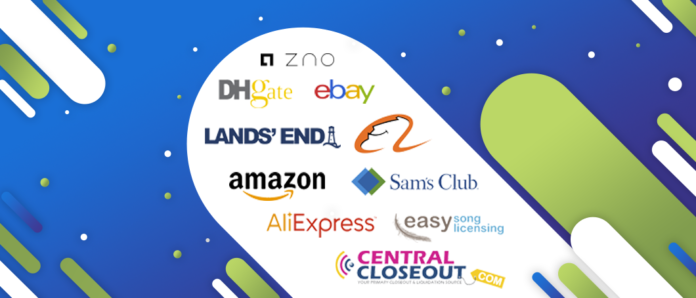 Reading Time:
3
minutes
People from all over the world like to buy online. Large volume purchases fit for business, but it suggests that you will offer buyers volume discounts.
Let's list the most famous brands that offer Volume & Tiered Discounts Kit!
Alibaba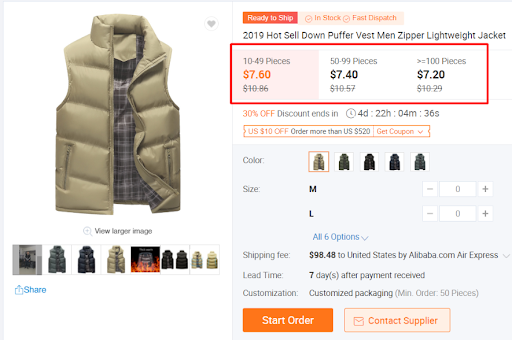 Alibaba is a Chinese eСommerce company which does trade between B2B platforms. It's a full online catalog that connects Asian suppliers with purchasers from all around the world.
There are two approaches to do research on Alibaba. The first one is based on good's description. You just need to type, for example, summer cocktail dresses, and there will be millions of variants of such dresses.
The second way is to choose "Suppliers" in a menu instead of "Products" and look for manufacturers experienced in their kind of product.
As you can see, volume discounts are well presented by this eCommerce behemoth.

Aliexpress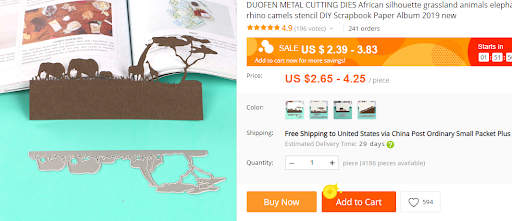 Aliexpress is a popular online shop allowing you to buy goods much cheaper than most online stores. Aliexpress was founded in 2010 and is owned by Alibaba, a large Chinese company about which we talked earlier. The store sells a lot of useful life products: jewelry, electronics, furniture, beauty goods, and many others.
Despite this online retailer doesn't primarily target wholesale business, it has a well-organized system of discount breaks worth checking out.  

Amazon

Amazon is the largest American technology company that was created in Seattle. It specializes in eCommerce, artificial intelligence, and cloud computing. First, Amazon was a famous bookseller, but after some time it has expanded.
Nowadays, Amazon sells electronic devices, consumer goods, dairy products, and etc. The company has its website, customer service centers, software development centers around the world. This all makes Amazon a most competitive online store created for buying necessary goods, and volume discounts pricing is one of the advantages that help it take the lead. 
eBay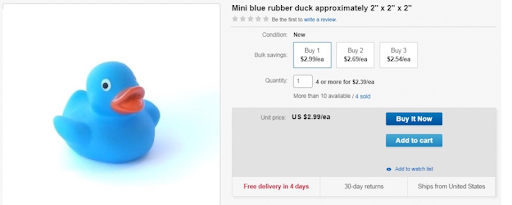 eBay is an American corporation that was founded in San Jose, California. The company has a website where firms and individuals can sell and purchase different products.
This site is free for people who come here for shopping, but sellers are charged fees for scrolling items after a restricted number of unpaid ads, and again when those goodies are sold.
eBay has expanded and evolved within the time, so now it has diverse functions: "Buy It Now" shopping, online ticket trading, online advertisement, tiered pricing strategies, and other helpful servicing.

DH Gate

DhGate is an online trade platform for wholesale and retail sales. DH gate was created in 2004 and is the first store to offer products export from China.
Here, you can find not only cosmetics but also popular goods. The platform has diverse payment methods and the delivery is comfortable and quick. DH Gate also offers its users the possibility to receive VIP status. Wholesale customers may use additional services, have exclusive discounts and flexible tiered pricing schemes when ordering products online.
Easy Song Listening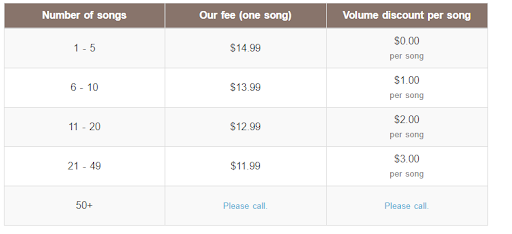 Easy Song listening is a platform for you to enjoy Clear YouTube music, prints, films, stage, advertising, songs, and more.
It allows you to install different rights for the services that you need. It has volume discounts for songs, starting with a 6 song and half-price fees on reorders. The site has a high level of customer trust ― about 60,000 of happy clients have already used this platform.

Central Closeout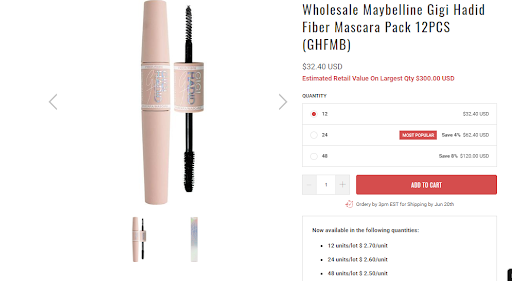 Central Closeout is a family-owned business that specializes in supplying cosmetics for storage worldwide sale. It works with national and international resellers, providing them cosmetics online at the best prices for it.
The company operates since 2010 and has established strong relationships with some of the cosmetics distributors.
Central Closeout firstly started as general liquidators and was selling everything from clothing to simple goods. But they knew that cosmetics theme is what they always wanted to do. Company's close business relations with suppliers allow purchasing products at the lowest cost, passing the savings on to their customers.

Land's End Business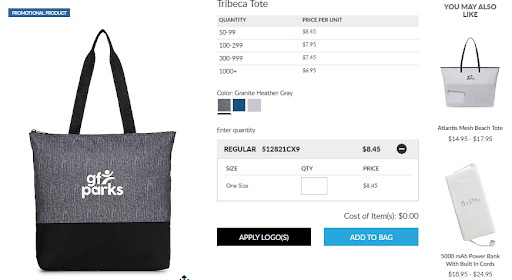 Sam's Club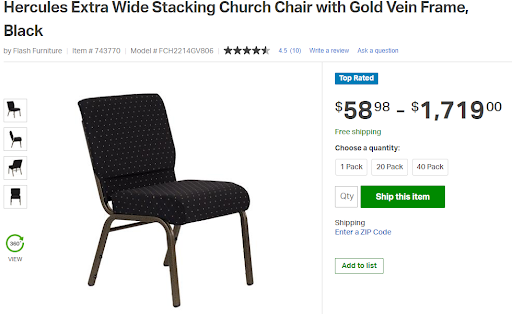 Sam's Club is the only retail warehouse clubs system that is owned by Walmart Inc. It was created in 1983 in the USA and named after the founder – Walmart Sam Walton. Sam's Club is the 8th largest U.S. retailer company. The chain serves 47 million people in the USA.
The company takes second place in the volume of sales among warehouse clubs. This all makes Sam's Club an outstanding brand with a discounting program worth studying to learn from example.

ZNO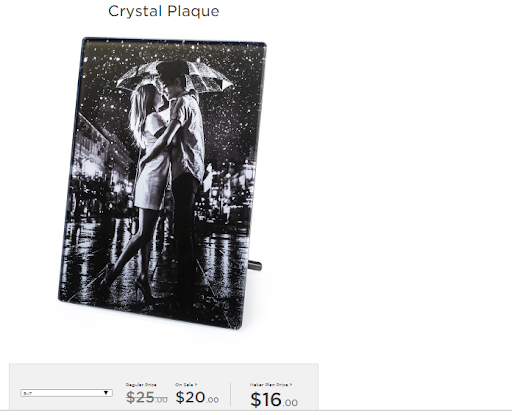 Zno is a firm, created by few friends from the San Francisco Bay Area, who feel the passion for photography and design. Zno was created in 2012 to do books better. It is the world's company that has its design and customer service. Zno ships their goods to 35 world countries and has low fix domestic rates for the USA orders and the same rate plus a $2 prepayment for all international orders. They sell books, family albums, postcards, and other cute things.
Wrap Up
As we can see from the article, tiered pricing & volume discounts is a quite popular approach to selling more goods. It's profitable both for sellers and buyers. Quantity breaks bring you more money and leave customers satisfied because they get a good bargain.