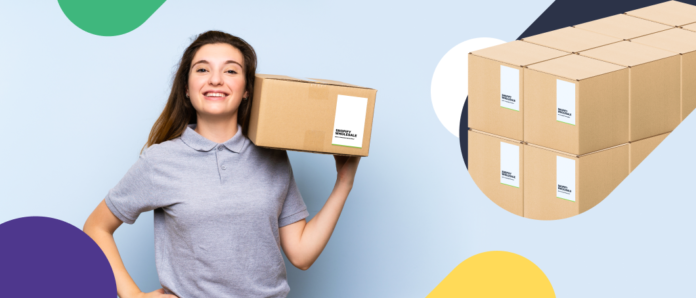 Reading Time:
4
minutes
If you have decided to increase the AOV and order volumes, enhance control over supply and generate brand awareness, you are on the way to selling wholesale. It's not a surprise. According to TradeGecko predictions, by 2020, worldwide retail sales will achieve $30.4 trillion, $4.1 trillion of them will take place online. At the same time, online wholesale and B2B's sales will gain even more―$6.6 trillion. So, who will refuse to get a share of such a huge pie?

If you've decided on selling wholesale but still have no idea how to do it better on Shopify, you'll find some useful hints in the article. They are based on the experience of merchants that have succeeded in selling wholesale on Shopify.
Something You May Not Know About Wholesale
Being a wholesaler doesn't mean just selling products in bulk to another retailer, you can still sell your goods to the final customer. Thus, you don't have to choose between them.
Wholesale may help expand your brand recognition by gaining new consumers and boost revenues by selling in bulk.
Retail and B2B have the same self-service ordering model*. It's crucial for wholesale buyers to save time and effort when they make orders online and to have an opportunity to check their order status.
You can increase your brand's awareness when selling wholesale. The more business customers you sell your goods, the more exposure your brand gets.
When selling wholesale, you get an opportunity to broaden your customer list by reaching an audience you wouldn't have access to lately.
Talking about wholesale, relationships are extremely essential. This means that you should provide your buyers with the service of the highest quality. If you wish to build lifelong relationships, you should strengthen customer support and make it impressive.
Not only end customers but  80% of business buyers use mobile devices when making purchases Thus, it makes sense to adapt your website to their needs. Business owners should have an opportunity to have access to your website immediately to shop and move on with their busy days.
B2B doesn't fundamentally differ from B2C. Even though some peculiarities are connected with your buyer's level of technical proficiency, the main common thing is that in any case you still sell to people.
Ways to Sell Wholesale on Shopify
Shopify gives you an opportunity to sell your goods wholesale to other businesses using one of the following ways: creating a separate store, using discount codes, or installing a special app. You are free to choose which one is the most applicable to your business.
Separate Store
If you wish not only to manage the look and feel of your wholesale store but also customize it to your business, the surest way is to open one more store on Shopify. It will help save your time and effort. It allows synchronizing goods and inventory of your existing e-store with a new one. Nevertheless, this separate store still has to be adapted to B2B selling.
In case you want to restrict access to your wholesale store and disallow retail buyers to see goods and prices, you have an opportunity to protect the store by using a password. Thus, only business customers will have an opportunity to place orders at discounted prices.

Opening a separate store on Shopify doesn't require much customization and helps provide wholesale buyers with a unique experience. At the same time, it's necessary to keep and manage Shopify wholesale and retail stores, i.e., you have to do twice more the job.

Discount Codes
Discount codes are the surest way to offer wholesale pricing on Shopify. However, this means will work your store only if your pricing strategy is simple, and there is an opportunity to manage your orders manually.

Moreover, by creating orders on behalf of wholesale buyers, discount codes are also used. In this case, when a customer gives you an order, you create a draft order and send the invoice to the buyer by email. It allows you to control all order-related aspects, including the shipping fees, and enforce minimum and maximum order volumes.

Thus, you may easily generate discount codes for a number of discounts and distribute them to retail and wholesale buyers without creating additional systems. The only thing is that discount codes can't be stacked. Thus, only one discount applies to an order.
Wholesale App
One more way to sell wholesale is to go to the app store, where you can find a range of Shopify wholesale apps. Installing an app can help you increase your wholesale consumer base.

A great number of third-party apps are available on Shopify. They give you a possibility to offer bulk order discounts and create flexible pricing for business customers. One of them is Volume and Tiered Discounts Kit by Mageworx. The app allows setting quantity discounts, thus encouraging bulk buyers and wholesalers to place larger order amounts. Your consumers spend more and you raise your bottom line. All the discounts can be applied to all products or specified ones only if certain conditions are met.

The main advantage of installing an appropriate wholesale app is that you have a chance to track all your inventory and orders within one store, manage pricing for your product range, and all the registered buyers can check multiple levels/tiers of pricing. The only thing you have to do is to request free support with the team and then tweak the app according to your business requirements.
Wrap up
Wholesale is a great opportunity to expand your brand's horizons, get better conversion rates and customer lifetime value, as well as improved trust and credibility and increased order values. Several ways of selling wholesale on Shopify can be used. Which one to choose and implement depends on the aims and capabilities of your business.

What way have you chosen to sell wholesale on Shopify? Share your experience with us.

*Customers have an opportunity to place orders online by themselves and at any time. For their better experience, such things like pricing, delivery addresses, billing information and so on are entered into the system before they begin ordering.