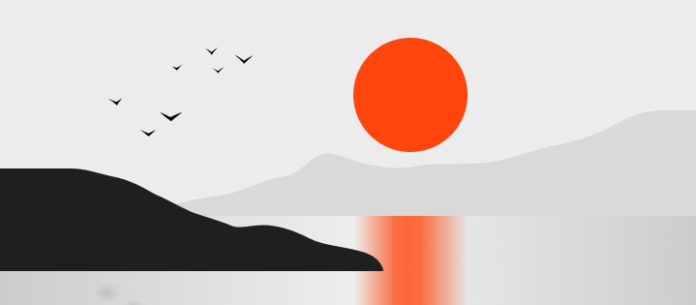 Reading Time:
3
minutes
Dear Mageworx customers and partners,
How the world is designed is changing. How software is delivered is changing too.
Adobe Commerce is evolving.
And the Magento ecosystem will soon experience monthly and yearly subscription plans on the Magento Marketplace, starting October 2021.
The transformational changes transcended beyond the Magento ecosystem long ago. Remember WooCommerce and Shopware that have already adapted to the subscription model and kept the option to access software and updates open for their users.
To lead businesses that trust our software toward a nimbler and richer future, Mageworx needs to embrace these changes too.
Starting February 1, 2022, we are making a shift from the one-off pricing model towards annual subscription plans for the new buyers of our Magento extensions licenses.
It means that all our Magento modules within new orders will become available by yearly subscription only, replacing the old one-off payment model.
This transition aims to bring our customers and partners more value from your software investments, combined with improved user experience and access to a much broader technological stack.
With this announcement, we want to be as transparent as possible about our future plans and give our customers and partners the time to plan for these changes.
On our part, we will do our best to ensure that the quality of our products' codebase and the level of support keeps going up, while the annual subscription-based model offers our customers and partners the following:
Free updates with new features
Free updates with bug fixes
Free full technical support coverage
Importantly, despite your decision to extend your subscription period, you are guaranteed to have:
Lifetime access to the extensions' codebase via our Repository or the downloaded packages
Non-encrypted code of the modules
The Mageworx team will do our best to ease the impact of these changes on our customers and partners, and we hope we manage to make the transition as smooth as possible.
More information is on the way.
If you have any questions, please contact us at [email protected], or consult the FAQ section available below that is instantly updated.
Yours truly,
The Mageworx Team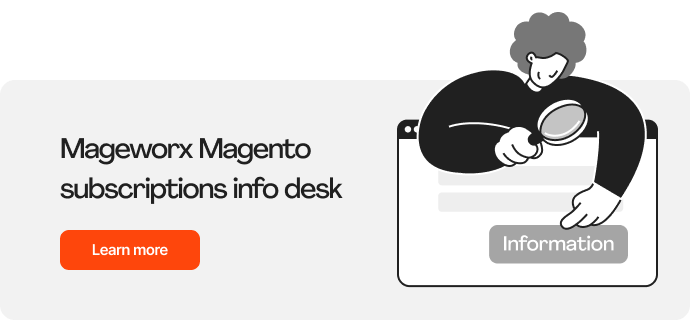 FAQ: Mageworx Transition to Annual Subscription Plans
1️⃣ What is the Mageworx subscription model?
An active subscription to Mageworx Magento extensions gives you continuous access to our modules' codebase, free instant updates, and free technical support.
2️⃣ Why are you switching to annual subscriptions?
Following the current market trends and recurring billing that Adobe Commerce is about to introduce, we need to adapt and keep pace with the market changes.
3️⃣ What is included in an annual subscription?
An active Mageworx subscription provides everything needed for secure and reliable extensions installation and usage. Besides software, it's the possibility to access product updates and technical support during the yearly subscription period:
Patches
Regular updates with new features and improvements
Bug fixes
Technical support
Compatibilities with new Magento 2 versions
4️⃣ Will support services be available without a subscription?
Standard technical support will be available within active subscriptions only.
5️⃣ How much will the annual subscription cost?
A first-year subscription shall equal 100% of the original product price. Second-year and onwards subscriptions shall equal 60% of the first-year subscription fee.
6️⃣ If my extension subscription expires, can I still use and customize the module?
Yes, you can keep, continue to use, and customize the code of the Mageworx extensions released before your subscription expiration date.
However, after your subscription period expires, you give up access to the extension's updates and technical support.
7️⃣ Can I cancel my annual subscription?
Yes, you can choose to opt out of your subscription anytime you want.  
8️⃣ Can I renew my subscription?
Yes, at any time of your convenience.
9️⃣ I purchased your extensions before the transition. Will existing purchases also need a subscription?
No, existing purchases won't need a subscription.
Mageworx will stand by what we have offered to our existing customers before moving to the subscription-based model―free lifetime updates and support. Thus, any extensions purchased before the officially announced transition date will fall under that promise, and our existing customers will have access to the latest versions of their extensions and support free of charge.
However, after the transition date, new purchases will require a subscription.
1️⃣0️⃣ Will you add license key codes (or an equivalent) to your Magento extensions for tracking?
No, the extensions' codebase will remain unchanged, i.e., we do not plan to add any license key codes to their code.