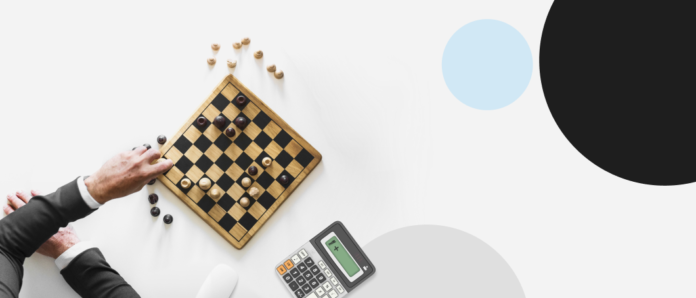 Reading Time:
5
minutes
The profit of any eCommerce store is the average order value (AOV) multiplied by the total amount of orders. Relying on this formula, you can boost your bottom line by attracting new consumers and increasing the number of orders. Otherwise, you can receive more value out of existing buyers and new visitors to boost the AOV relying on them. 

In the article, you'll find 10 top ways to increase eCommerce average order value to be inspired.
#1: Free Shipping Threshold
Apparel brand iloveplum has been lucky to increase the AOV by 97% by providing consumers with free two-day delivery within the US for orders above $40 (now, they should be above $100). Why was this tactic so successful?

Consumers tend to buy goods only when they have an opportunity to qualify for free shipping. That's why in case they are obliged to pay for a delivery, 60% of buyers will leave their carts without purchases. At the same time, 69% of shoppers are ready to buy more goods when free shipping is provided. Thus, setting this threshold is a surefire way to increase the AOV for eCommerce sites and make your consumers happy.

When implementing this tactic for your online store, it's critical to estimate your free shipping threshold carefully. If it's too low, it can't be profitable for the merchant. If it's extremely high, buyers won't even intend to achieve it. It was found that the AOV of any store can be increased by 30% with the help of a free shipping threshold. For brands with high international shipping costs, it's crucial to offer distinct thresholds on domestic and international delivery.

You can display motivation bars to inform buyers on how much it's necessary to spend to get free shipping. Another way to remind your buyers is right by to use notifications at the checkout. For instance, it can be something similar to 'You're $X away from qualifying for free shipping'.

#2: Upsell on the Checkout Page
Another frequently recommended tactic to use is upselling, as 70-95% of revenue comes from the implementation of this method.

When customers are on your checkout page, they've already chosen some goods. It's the right time to offer them a more expensive, upgraded version of products with distinct advantages. The main rule is not to make customers' buying process distracting, forced, and with extra steps.

For instance, Apple displays two options of the 16-inch MacBook. So, having intended to buy a 6-core processor with 512 GB, customers may change their mind for an 8-core processor with 1T for $400 more.
Thus, when explaining your buyers a reason for spending more, you can improve the order amount and the AOV by 10-30%.

#3: Product Bundles
Selling more than one item in an order is another way to boost the AOV. Product bundling is the right decision. You can put frequently bought items together, or allow shoppers to create bundles following their preferences and tastes by letting them select from provided add-ons. Thanks to this tactic, Black n Bianco's average order value increased by more than 25%.

Product bundles not only help increase the AOV but also improve customers' experience by making the decision-making process easier. They'll undoubtedly appreciate a chance to buy the whole package, a gift set, or a total look at one place.

To apply this tactic in your Shopify store, make use of the Advanced Bundle Products app by MageWorx. It'll help stimulate your shoppers to buy more within one order.

#4: Gift Wrapping Option
When 82% of customers buy gifts online on holidays, they make a gift wrapping option one more effective tactic to increase the AOV. As 52% of consumers hate gift wrapping for taking too much time (Statista), they'd better pay more not to waste time.

#5: Minimum Order Amounts for Discounts
Thresholds for discounts, as well as a minimum order quantity for free shipping, motivate customers to spend more. For instance, encourage them to make purchases for $85 and get a $10 discount in return.

Otherwise, you can suggest volume discounts: more expenditures mean higher discounts. Even though buyers have to purchase more goods they haven't intended to, shoppers still think they've got a deal. To emphasize this tactic, it's a good idea to create urgency by offering time-sensitive deals, or fear of missing out by such appealing phrases as 'last 5 in stock', or '285 customers have already got it', etc.

#6: Product Recommendations
More sales mean increased average order value. Thus, product recommendations are one more way to do it because customers 4.5 times more likely to add recommended products to their shopping carts. According to estimates of Forrester Research, 30% of eCommerce sales have been contributed by recommendations. Moreover, 58% of buyers tend to buy from vendors who make product recommendations following customers' purchasing history (Accenture).

Product recommendations will assist you in increasing the AOV only when they are carefully set up, relevant to buyers' interests and previous searches, add value to their shopping experience and give them certain advice.

#7: Loyalty Programs
Repeat customers spend 67% more money than new buyers. That's why loyalty programs are one of the best tactics to increase the AOV for eCommerce sites. By offering such programs, you create strong relationships with buyers and increase conversions as well.

There are enormous loyalty programs that encourage members to make more purchases and reward customers for participation. The most widespread one is the tiered reward program, where participants entice to reach the highest tier to get a more significant discount. Loyalty programs are popular as they offer tempting rebates exclusive offers for returning buyers.
#8: Cashback
How else is it possible to increase eCommerce average order value? It's necessary to create a cashback system giving customers an incentive to buy more. For 83% of shoppers, it's critical to receive cashback after a purchase to feel rewarded. Moreover, unnecessarily, buyers will spend all the rewards in the future, especially if you set deadlines for the cashback rewards. It's a winning tactic for all the participants.
#9: Gamification
The AOV of your store can be increased with the help of games and contests. Use this tactic to get your subscribers spending more. Provide them with an opportunity to win prizes and get benefits for frequent purchases, user activity, shares on social media, etc. Gamification helps make customers' shopping experience more entertaining by adding a competitive sense to it. Buyers become more engaged and loyal to the brand. As a result, it will have a positive effect on the AOV of your store.

#10: Donations
One more tactic, which value can't be diminished, is to let your buyers donate with every order. Thus, if consumers have a strong desire to give more, they have to make more orders. So, you boost the AOV and do good at the same time.

According to the research conducted by Cone Cause Evolution Study, 85% of shoppers are more commonly to purchase from the company supporting a charity. Moreover, 53% of buyers are ready to recommend the brand's goods or services to others (Echo Research).
Final Thoughts
Average order value is extremely meaningful for any store. The profitability of any brand directly depends on it. Thus, implementing effective tactics to boost the AOV for your eCommerce site offered in the article, you'll be able to achieve the increased bottom line and conversions of your subscribers.