Reading Time:
2
minutes
RSS – Rich Site Summary is used to fetch the latest updates and news from the websites of your choice. RSS serves the basic purpose of saving your time by getting the feed of latest content from the websites rather than visiting them one by one.
To run a successful ecommerce store, it is important make your website easily accessible. Most people have busy schedules and finding a particular website for them is out of the question. This is where RSS plays a significant role.
As Magento 2 is one the most famous and widely used ecommerce platforms, I'm going to teach you how to add an RSS feed to your store.
Let's start!
Launch the admin panel of your Magento 2 and then go to Stores → Configuration.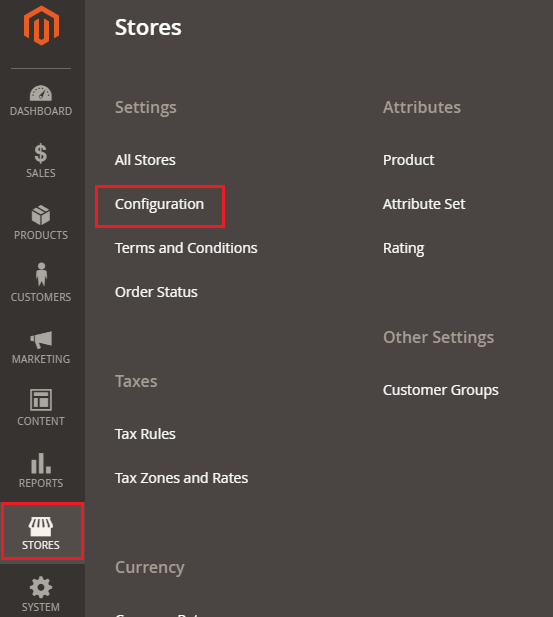 Scroll down and go to the CATALOG tab, and navigate to the RSS Feeds.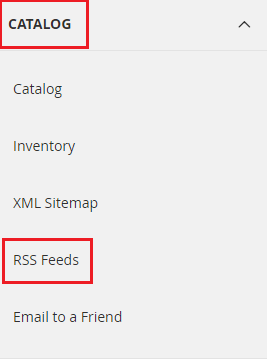 Go to the RSS config section and select Enable from the drop down menu.

Now go to Wish List. By enabling it, RSS feed link will appear at the top of your customer's wishlist pages. If you want to do that, then select Enable from the drop down menu.

Now go to the Catalog section where you can enable the Catalog feeds. These Catalog feeds are:
New Products: Recently added products
Special Products: Products that have special prices.
Coupons/Discounts: Special coupons or discounts available in the store.
Top Level Category: Any new or changed top-level category of a catalog.

Now go to the last section – Order. By enabling this, customers can track their order status through the feed. If you want to do that, then select Enable from the drop down menu.

Lastly, just click Save Config from the top of this configuration page.

Open the web browser and open your store by adding /rss at the end of its URL. For Example www.example.com/rss. By clicking Get Feed, you can get RSS feed from the given options.

Bottom Line
Enabling RSS feed has several advantages, one of which can help your store boost its sales. After following this simple and easy-to-follow tutorial, you should now be able to add RSS Feed in your Magento 2.
This is a guest post by Syed Muneeb ul Hasan – Magento Developer and Blogger at Magenticians.