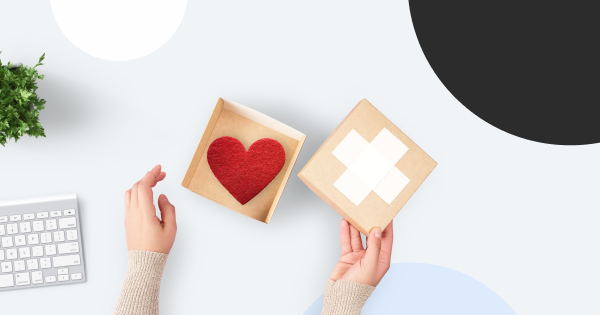 Reading Time:
4
minutes
This is an update for the article written in May 2015.
Supporting non-profits and charities can not only do a world of good to your donations recipients but also benefit your online business.
The fact is that implementing a donation program into your business model contributes to revenue increase, customer attraction, and a community build-up. Not to mention the tax deduction bonus…
According to the research from Cone Cause Evolution Study:
85% of consumers have a more positive image of a product or company when it supports a charity they care about.
83% of Americans wish more of the products and services they use would support charities.
80% of Americans are likely to switch brands (equal in quality and price), to the one that supports a charity.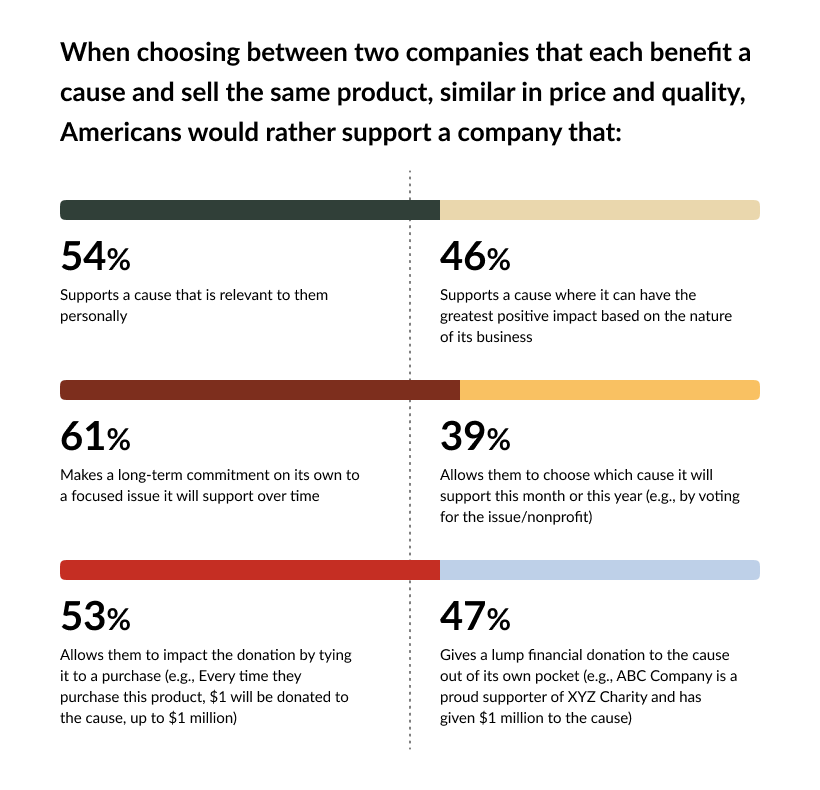 How Can your eCommerce Business benefit from Charities?
Today, 94% of consumers think that businesses should do more than just make money. They should give back.
Here are five major ways your eCommerce business can benefit by giving back to charitable causes.
#1. Donations Increase Sales
According to the recent study in the Journal of Consumer Research, the social consciousness of a company leads consumers to believe products are of better quality. Thus, doing good can indeed translate into doing well.
Companies like Amazon and eBay use checkout donations to reduce cart abandonment and increase sales. Buyers spend 26% more, and retailers have 29% more sales when it comes to the power of giving back. What's more, by supporting non-profits, eBay retailers have reduced customer churn rate by 67%.
#2. Charitable Activities Enhance Customer Loyalty
While supporting global or local charities, you can boost customer loyalty at the same time. According to the study by Cone Communication and Echo Research:
Nearly 47% of consumers worldwide report they will be more loyal to the company that supports a social or environmental issue close to their hearts.
53% of consumers admit they would be more likely to recommend the company's products or services to others.
It's important to note that your charity efforts should resonate with your target audience. By supporting the causes your consumers care about, you gain their trust, attention, and respect.
For example, if you have environment-friendly customers―offer a donation of every customer's sale to Greenpeace. Support causes that are important in the communities you do business with. It's a sure-fire way to boost customer loyalty.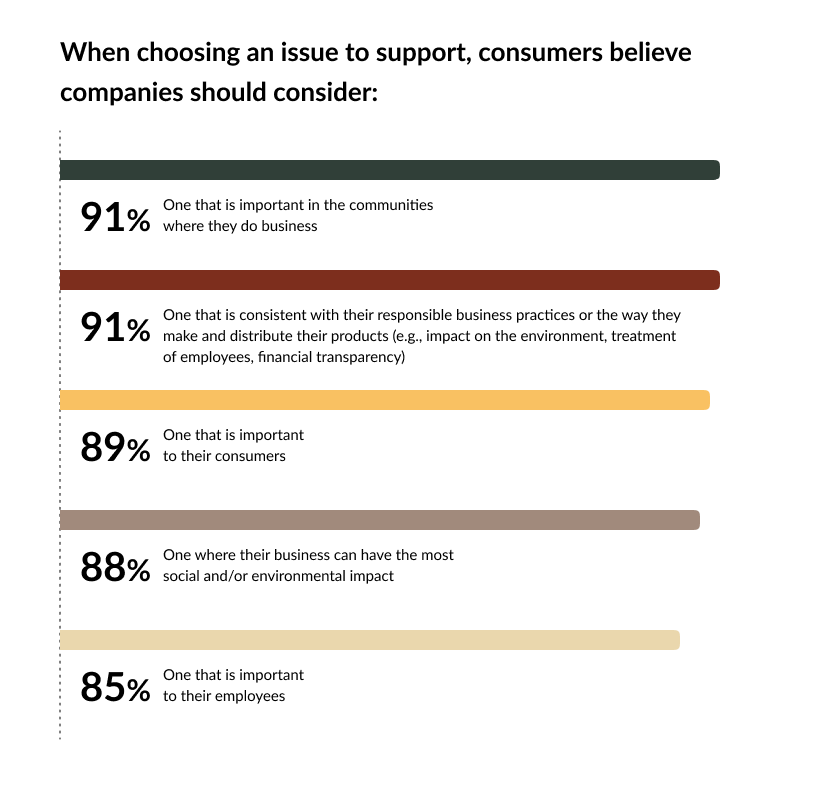 #3. Donations Help Build Loyal Community and Motivate Your Team
Giving back improves a brand's image in the community. It helps people to become more aware of your products/services and build a good image in the community.
Giving back to a cause is a great way to build emotional connections with your customers. 66% of consumers agreed that they would choose a company that supports a charity over the one that doesn't. So giving back enhances brand image and value and helps to differentiate the company from others in your market sector.
Do you have any challenges with productivity in your company? A variety of studies show that when employees positively perceive their companies, they are more productive, motivated, and committed to the company's overall goals. The numbers tell the story best: 90% of employees who work for a company that supports charities are proud of their employer. (Roper/Starch Worldwide, 1999)
#4. Donating to Charities Boosts Your Brand Reputation
Giving back is a great way to get your name out in the community and improve your brand's visibility. Companies associated with philanthropic views reinforce positive brand awareness and enhance reputation within the community and. And here's why:
Supporting charities is the most trusted activity that makes a huge difference in how your business is viewed.
Consumers view responsible brands as trustworthy and ethical, and they're more willing to give money to the companies they trust.
Giving back helps to define the company's identity and differ from the competition.
When a business donates to a worthy cause, its image is enhanced in the eyes of consumers, partners, and the community. Supporting charities signals of a brand's commitment, involvement, and concern towards causes.
#5. Donations are Tax-Deductible
When you donate to non-profit or other charitable organizations, the amount you donate is tax-deductible. Such expenses can lower your tax bill and reduce taxable income.
However, you must follow several steps in order to be allowed to deduct your charitable contributions:
Donate to a qualified organization;
Donate cash or property;
Itemize tax deductions in order to claim any charity;
Maintain a bank record or any other document from the organization containing the name of an organization, the date, and the amount of contribution.
Also, not only the money you donate is tax-deductible. Event fees, parking costs, the amounts you spend on travel that are related to charitable giving can lower your tax bill.
#Bonus. Gift Aid for UK Taxpayers
The Gift Aid tax incentive that has been with the UK taxpayers since 1990 could be another positive aspect of participating in charities. It creates a triple win situation, i.e., a possibility to do good for a merchant and a customer, a chance for charities to claim extra 25%, plus the possibility to get tax relief when shoppers donate to charity (for higher rate taxpayers).

Thus, when donating through Gift Aid, charities can claim an extra 25% for every £1 a customer donates.

For instance, if your customers donate £200, charities get to claim Gift Aid and make the donation £250. For 40% taxpayers, there is also a possibility to personally claim back £50 (which is £250 x 20%). Sounds good, right?

To qualify for Gift Aid:
You need to meet specific rules,
Your donations shall not 4 times exceed the tax amount paid that tax year.
Besides, unlike in Magento 2, it might be a challenge to implement the Gift Aid functionality on some eCommerce platforms. Upon the multiple requests of our Magento 2-based customers from the UK, we've added the Gift Aid feature to the Donations Suite Ultimate. This will surely help merchants who run their stores on Magento 2 and their customers make the best use of this.

How to Support Charities in Your eCommerce Store
Donating is a great way for a business to give back to the community and benefit itself, no matter what eCommerce platform is used. If you want to support charities or other non-profits and allow customers to donate from your store, you could implement a donation program. Here're the most popular solutions for the various eCommerce platforms:
With 10+ years in Magento development experience, we've been constantly working on developing best-in-class Magento 1 and Magento 2 solutions to offer donations.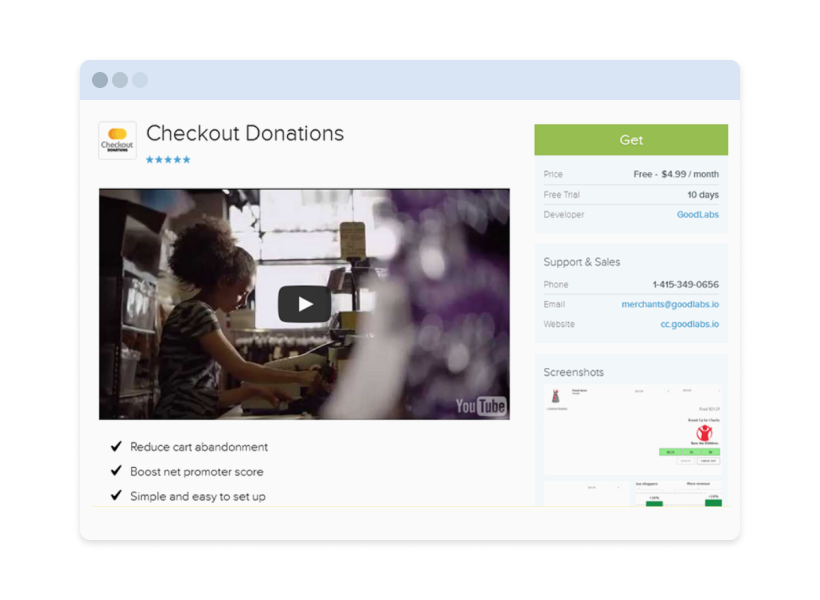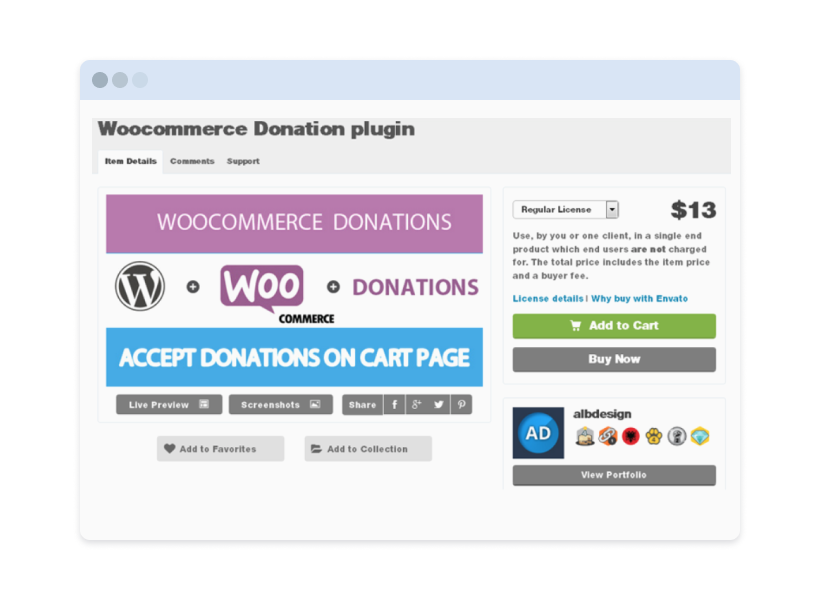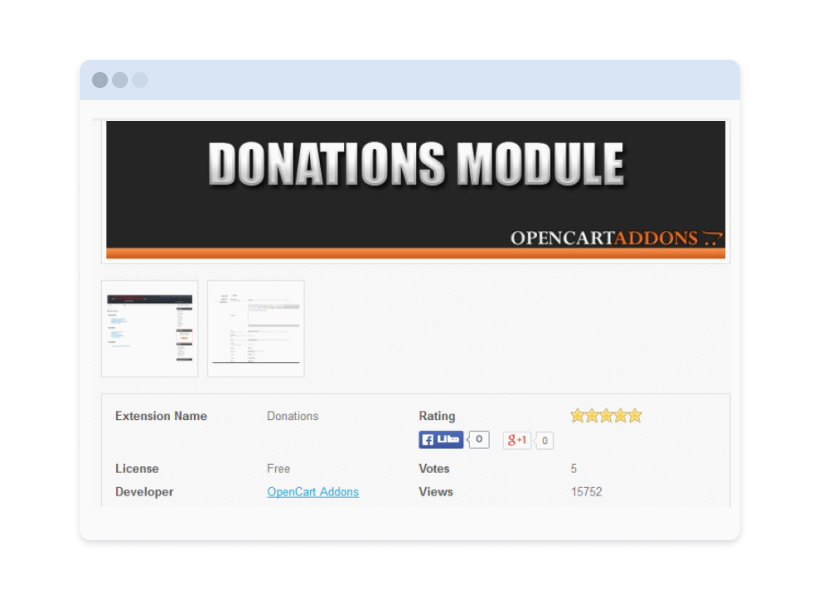 Bottom Line
Today consumers have higher expectations from companies. They want brands to start having a more real impact on society. Giving back is one of the most powerful tools you can use to gain customer loyalty, increase brand awareness, and boost reputation within a community.