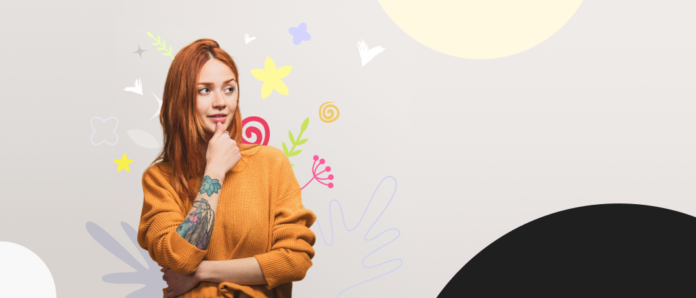 Reading Time:
5
minutes
As a business looking to make it in the online world, you'll come across the massive online eCommerce solution known as Shopify. Not to be confused with the online music streaming platform, Shopify is a powerhouse that anybody can use to create their online stores from start to finish.
However, while Shopify is definitely the go-to for many businesses, it's worth remembering there are plenty of other options out there, so the real question is; why choose Spotify? Why not choose any of the other great solutions out there? Why could Shopify be the platform for you?
To answer this question, today we're going to explore the five important reasons why your business should seriously consider using Shopify as their eCommerce platform of choice, and why it now powers over 500,000 stores in over 175 countries.
1. Everything is Mobile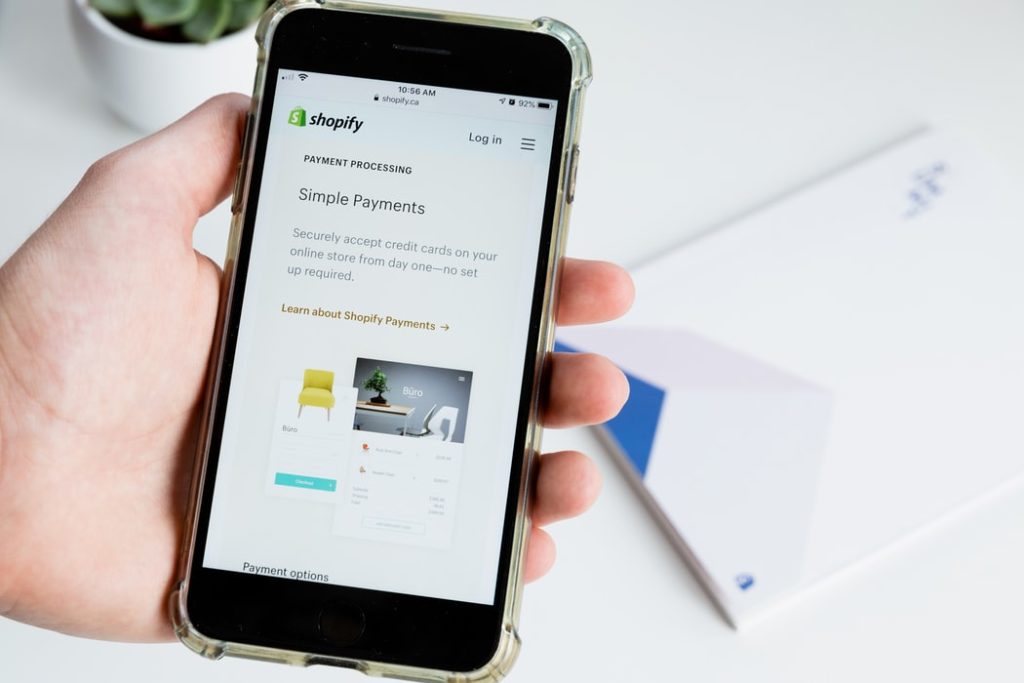 Image credit: Unsplash
There's no denying that nowadays, everything is mobile-orientated. Over half of all internet traffic comes from a mobile device, whether that's a smartphone or a tablet, and this includes activity happening in the shopping industry. More people are shopping on their mobile phones than ever before, and this means your website needs to be mobile-friendly.
Fortunately, Shopify takes all the pain and stress out of doing this by offering all their services, websites, and stores in a mobile-optimized format. In comparison to self-hosted websites, this means no having to code or optimize anything. It all just comes ready as standard.
It allows customers to log onto your website and make purchases without having to deal with messy and complicated websites. Put yourself in that position. You want to buy something, but you head over to a website that just doesn't work on mobile. You need to pinch, zoom in and out, and adjust everything to try and find what you're looking for.
Are you going to keep shopping here?
Probably not.
Instead, Shopify automatically creates a lovely streamlined experience you're going to love, with plenty of stylish templates and designs to choose from to get started. If you want to make a custom website down the line, there's the option to do so.
And there's more.
Shopify allows you also to control your website and your retail store directly from your mobile device. Whether you're managing your products, confirming sales, checking information on customers, or changing prices, all can be changed via the Shopify app that can be downloaded directly to your smartphone.
2. Emphasis on Security
When it comes to shopping, retail, and just generally using sensitive information online, it's so important that security is made aware of. If you're not protecting your own information, it could be stolen, and your website hacked. If your customer's information is stolen or acquired, this is going to look very bad on you.
Nowadays, customers expect online stores and communities to keep their personal data safe, but thankfully Shopify has made it easy. Shopify operates using only the highest form of encryption and online security, meaning your store gets to benefit from what it has to offer.
As a store owner, Shopify will meet all your security requirements, and you get to enjoy all the benefits and updates that Shopify will bring out in the future as technology advances.
3. It's Easy and Affordable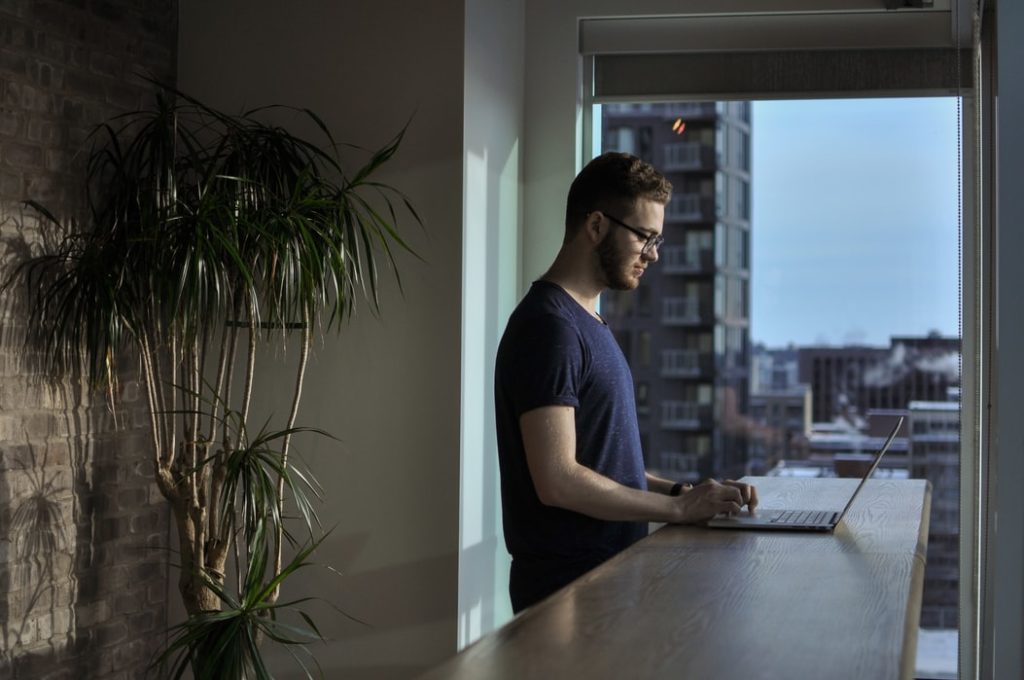 Image credit: Unsplash
By far, one of the most significant benefits of using Shopify is the fact that it's so beginner-friendly, both in terms of being incredibly easy to set up, even if you're not very technically minded, as well as being inexpensive, which is great if you're just starting out and want a platform to get your store up and running for next to no cost at all.
There are plenty of payment options to choose from, so you can customize your needs and requirements with the budget you're happy to spend, and you can easily upgrade and downgrade depending on how successful your store is and the direction you want to take it.
As above, Shopify is effortless to set up. There's no coding or complicated computer stuff to do. Just sign up, log into your new account, and follow the onscreen wizard. If there's something you want to do specifically, there's a ton of Shopify apps out there or you can turn to support for help, but more on that later.
4. You Can Easily Go Global
With Shopify, you have everything you need to go international with your business, in whatever sense that means to you. As mentioned in the introduction, Shopify is used and can be accessed in over 175 countries, which is amazing if you're looking to take your business to a global audience.
"As standard, Shopify supports multiple languages on your website, and you don't even need to do anything extra. Just add your products, and your text will change automatically depending on the language packs you've installed and the location the user is looking at your store from" explains Mary Taylor, a shopping expert at Researchpapersuk and Draft beyond.
There's such a variety of plugins as well to help you achieve this, including Langify, Multi Lingo, and Weglot Translate, all of which give you full control over your language settings.
In addition to this, multiple payment options are covered as standard. In most cases, it really doesn't matter what kind of payment platform your customers want to use. Shopify supports it and will get your money into your account.
Of course, regardless of the platforms your customers used, all information will be kept safe and secure, so you won't have to worry about anything there. This rids the problem you would have of trying to cover every potential payment platform when you use a self-hosted site instead of Shopify.
5. The Level of Support is Unparalleled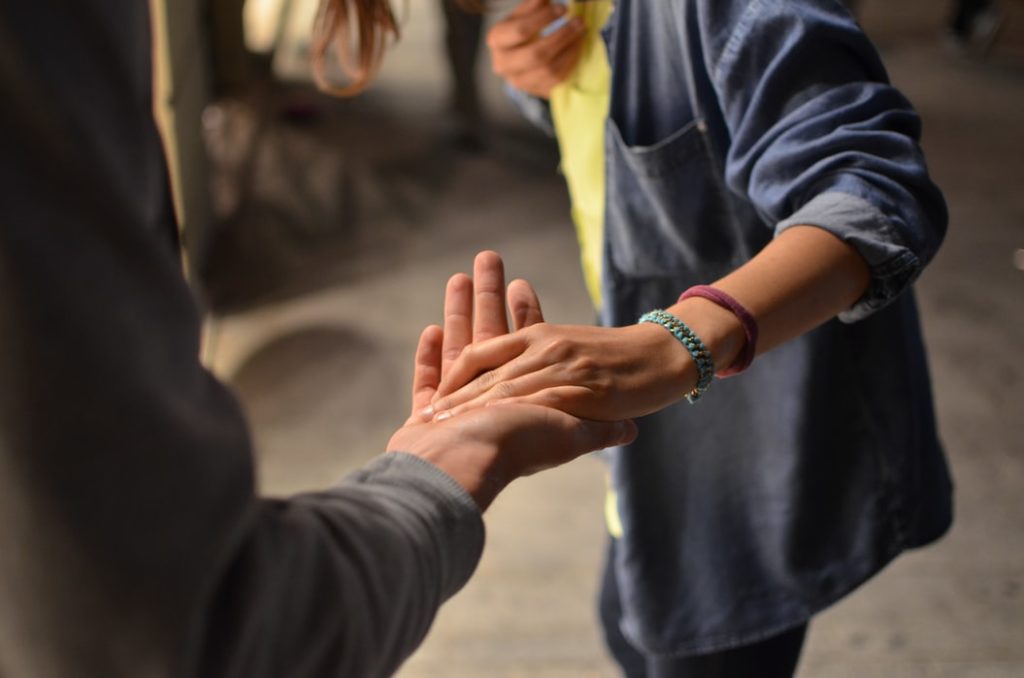 Image credit: Unsplash
When you're working with Shopify, the level of support you get at every stage of managing your online store is like no other platform. Whether you're a fully-fledged business network with multiple websites, or you're a sole trader who wants to sell a collection of handmade things you've created, Shopify will help you every step of the way.
Shopify offers complete 24-hour support to all its users in a multitude of ways. For urgent assistance, you can get in touch with the real-time live chat service, or you can get in touch over the phone or via email.
What Shopify prides itself on is being able to offer real-time assistance where you only need to get in touch once to get your problem solved. There's no having to call up to get passed around from person to person, but rather just getting everything sorted out as quickly as possible.
"However, Shopify as a whole goes further than this. Since there are so many users onboard, the online community and support you can get is unlike any other platform. If you have a problem, you can search and find answers on the forum, or there are plenty of people who are willing to help," shares Jason Duncan, a tech writer at Writinity and Gum essays.
Since Shopify also allows plugins of so many different varieties, it only makes sense that each developer is also able to support shop owners with their plugins in the easiest way possible.
All in all, even if using Shopify is the first time you've ever used an eCommerce platform, it doesn't matter if you find yourself in a different position or not sure how to proceed, they'll always be someone on hand to help you out.
As you can see from all this combined, Shopify is a fantastic e-commerce platform that's incredibly proactive at putting you first. It doesn't matter what kind of business you're trying to run; Shopify is there to help ensure your next venture is as successful as possible.
---
Elizabeth S. Kinder is an experienced content writer and blogger at Luckyassignments.com. She is driven by the passion for writing; she takes pride in providing the best content possible. As a writer/blogger, her goals include quality content and reader satisfaction.