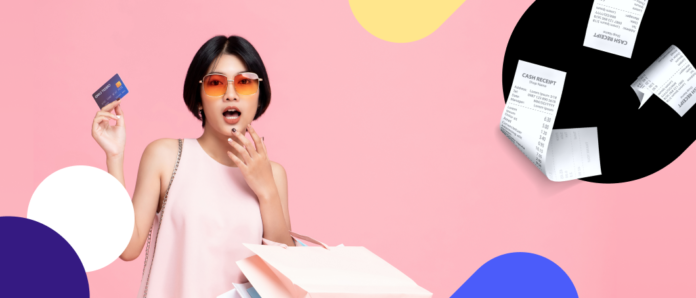 Reading Time:
5
minutes
It doesn't matter whether customers do shopping in brick-and-mortar stores or online, impulse purchases are inevitable and happen in the spur of the moment without much forethought. Online shopping encourages 80% of buyers to overspend due to its convenience and immediate gratification. Every customer makes three impulse purchases per week. It's more than $5000 a year. Thus, maximizing the potential for impulse buys in your online store would be a great idea.
Why Impulse Buying Works?
To find out what products entice customers to impulse buys, you should know the main factors that may influence their purchasing decisions:

Enjoyment. Shoppers are more likely to make impulse purchases of goods that bring pleasure and cheer them up. They are especially effective on a bad or lazy day, when a buyer is under pressure, tired, or is pressed at work.
Fear of losing the moment. FOMO has a great impact on consumers. Time-limited offers or those accompanied by a countdown and the idea that something can be got for less money intensify these feelings.
Sale. Sale price influences 88% of impulse buys. Goods on sale make customers think that it's a good deal and a pleasant bonus that they can get at a discounted price. Who wouldn't like it?
Addictions and habits. When consumers have some habits, like drinking coffee every morning, or addictions, like smoking, they'll buy all these stuff unconsciously and twice more often.
List of Most Common Impulse Buys
Any product can become an impulse purchase with a more or less likelihood. But here is a list of the top 15 most common impulse buys.
Clothing and Apparel
Clothing takes 62%* of all impulse purchases made by consumers. It can be tempting to buy something new in-store and of the latest collection. And a 50% discount is like a red flag for a customer and makes this buying even more attractive.

When buyers do shopping on the Nordstrom site and have an intention to purchase a parka. Hardly can they resist making an impulse buy of a hat, gloves, or pants that are offered by the merchant to complete the look.
Food and Groceries
Another top-selling impulse items are food and groceries. For 70% of buyers, it's a big source of impulse purchases. In grocery stores, these buys make up between 50.8 and 67.7% of the total bought. Feeling of hunger, 'buy one, get one free', various special offers intensify customers' intentions to make rush decisions on impulse purchases. Furthermore, having snacks during the day is a common habit to which customers don't even pay attention.

It's impossible to look through the list of products on the food department in Walmart without the temptation to add some extra items to the shopping cart. A lot of special offers and delivery options are available there that stimulate to buy more.
Shoes
56%* of impulse purchases are shoes. One pair is never enough. Isn't it cool to have high/low heels, with/without laces, red/any other color sole? What if it's rain, or snow, or hot, or cold, or maybe a special occasion? It's important to look good and be ready for any situation. Moreover, when a favorite brand offers win-win deals and special conditions on shipping, delivery or return policy, it's difficult to resist.

The world-known Nike gives its customers not only a 30% discount on most models but also 60-day free returns. Who will refrain from getting one more pair of branded shoes on beneficial terms?
Takeout and Delivery
This impulse purchase takes 29%. It will be of help for customers who spend all day long at work or who don't want to cook at home after a busy day. For 63% of consumers, it is more convenient to get delivery than dining out with a family. According to Business Insider, by 2020 orders placed via smartphone and mobile apps will become a $38 billion industry.
Beauty Products
The best investments customers may do are themselves. Beauty products are the easiest way to do it. Thus, buyers are more likely to spend a certain sum of money on impulse buying items just because of attractive advertising, package, or a deal.

Sephora entices customers to shop more and get more as a result. The brand has a great opportunity to increase the AOV of the store with the help of impulse buys.
Books
43%* of top-selling impulse items belong to books. No matter if it is a paper edition or an e-copy, different factors entice customers to make these impulse buys. It can be a certain mood, university study, work, pregnancy, otherwise, limited edition of a favorite author, or clearance. Anyway, books are a good product that can help increase the profit of a store.

When shopping in Amazon's book department, customers can see a vast list of categories to all tastes and demands, reviews and recommendations from other buyers that encourage them to make an unplanned purchase. And time-limited offers with attractive prices increase these impulses.
Magazines and Newspapers
Magazines and newspapers in comparison with books make up only 37%* but still are in the list of top impulse buys. Being published more frequently and with the help of appealing titles, breaking news, photos of celebrities, interesting ideas for home decor, handicraft, or yummy recipes, these items are able to trigger such unplanned decisions
Toys for Kids
When adults want to make their children happy with toys, they are rather decisive and know what to buy. But impulse buys in the toyland depend on kids themselves. According to Marketwired, 4 out of 5 parents admit to giving to their child's impulse demands. All the bright and attractive items that are caught by the eyes of little customers can be on their parents' list of impulse purchases.

Parents are more likely to do these buys online in order to bypass the queue to checkout at toy stores. By offering good delivery terms, you can boost their impulse buying.
Household
This category covers 33% of all impulse buys. Air fresheners, wipes or brushes for cleaning, washing powders―there must be stockpiles of them at any house. When buying household items, consumers are not always sure if they have run out of this supply or not. Customers act like this as they think these items can be useful in the future, or on sale and the price is attractive.
Home Decor
Shoppers buy such things as painting, rugs, soft hand towels, etc. just because they can bring joy and pleasure, as well as a feeling of home comfort at this moment. Hardly any dog lover will pass by these cute towels when shopping on Wayfair.
Gadgets and Devices
45%* of items that are bought on impulse are modern gadgets and devices. With the rise of mobile devices users, there is an increased demand in updated models, wireless earbuds, power banks, loudspeakers and so on. Even already having all these devices and gadgets, customers may still have an impulse to buy new versions of these products.

For example, having a standard battery charger for iPhone, iPad, and iWatch, an Apple device owner is likely to buy a 3-in-1 charging station.
Software and Apps
Software and apps are products that can be easily purchased on impulse. That's why they make up 37%* of all impulse buys. Not only these items can be bought, delivered and consumed digitally but they can also be used almost immediately. That increases software and apps' attraction to impulse customers.
Jewelry
Even though not being in the list of essential necessities, jewelry still takes 50%* of impulse buys. These products are usually purchased on a whim because they are beautiful, shiny, of a famous designer or just match this very dress.
Video Games
Who doesn't want to relax after a busy day? It is a good idea to spend time playing games, isn't it? That's why 41%* of top-selling impulse items are video games. They bring pleasure, joy, and relaxation. Sooner or later all the games are over. So, the need to buy a new one arises. An impulse to purchase another part of a favorite game or a new world's bestseller can encourage customers for multiple conversions.
Tickets to Events
As well as different events themselves, an impulse to buy a ticket to them can happen at any moment. A fear to miss a concert of a favorite singer in your town or a musical that has a unique program encourages actions. As a result, this category of products makes up 40%* of top impulse buys.
Bottom Line
People will never stop shopping and spend money on unplanned purchases. Every customer makes on average three impulse purchases out of four. For a retailer, it's essential to entice consumers for more buys by offering them the right products that can be extremely desired and necessary to customers right now.

Do you sell any of these products? What are the tendencies of impulse buying in your store? Share your experience with us.
*All the data are taken from the New York Post 2019.