Reading Time:
< 1
minute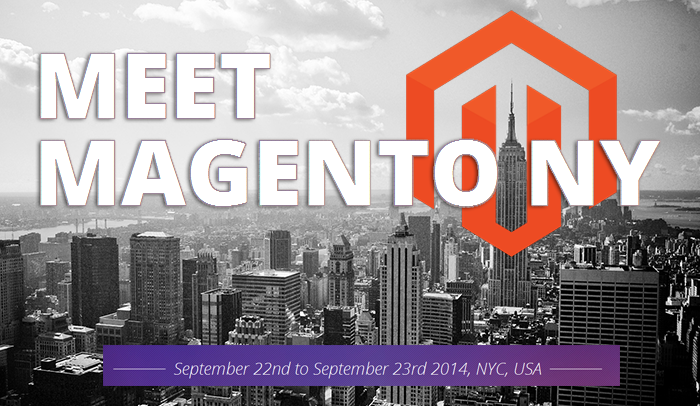 For entrepreneurs, developers and service providing agencies in and around Magento industry, Meet Magento events are an essential way to get up to speed on the latest tech and ecommerce trends, do business and share ideas within the community, find potential customers and partners,and just have lots of fun!
Meet Magento New York is the first ever Meet Magento conference held in the United States. Mark down September 22-23, 2014 in your calendar, get a ticket with the 20% discount (code: MgWrxMM) and pack your bags. It's going to be epic!
The Conference
Be prepared for two fully-packed days of networking events, presentations of the industry leading speakers, tons of insights, "Speed Dating" business sessions and a Hackathon.
What is more, the event offers a great opportunity to take your business to the international arena. You can meet lots of new people from all over the world, listen to the Magento brightest minds, connect with the most interesting community members and find new friends.
The event takes place at Digital Sandbox – 55 Broad Street, located in the heart of the Financial District.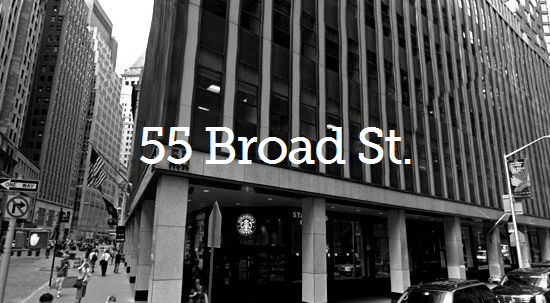 Speaker Hall of Fame
Meet Magento NY will bring together the most passionate and purpose-driven minds. They're inspiring, smart, fun and creative. They are exactly who will give you the big picture of Magento and eCommerce.
The content of the conference ranges from the little search box keynotes and online persuasion ideas to the talks on the trend disrupting eCommerce and killing businesses and how to work with Magento extension providers.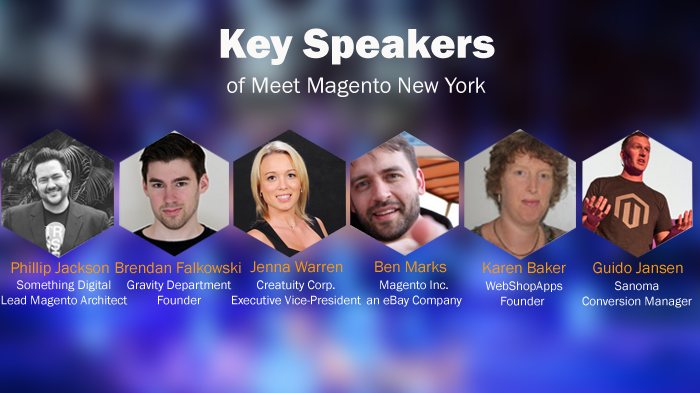 and don't forget to get tickets 20% off – your discount code is
MgWrxMM