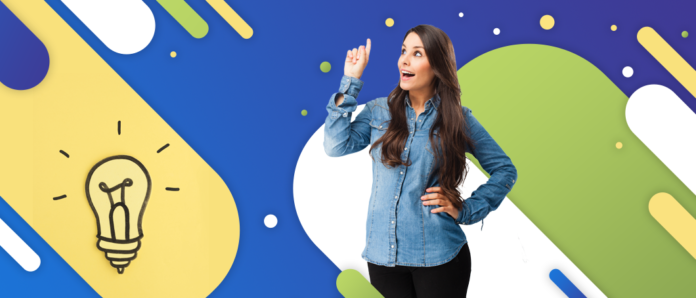 Reading Time:
5
minutes
All retailers that have an online store, want it to be successful and to bring profit. To attract customers and support long-lasting relations with them, merchants try to do everything possible. It is also important to make more profit from every single order, to increase average order value, and to make offers more enticing and personalized.

86% of buyers would pay more for better customer experience (Walker, 2017). Moreover, according to Temkin, customers who had a positive shopping experience are 3.5x more likely to repurchase and 5x more likely to recommend the company to friends and relatives than if they had a poor experience.

In the article, we offer you several creative ideas on how to increase average order value in your Shopify store.

Gift Wrapping
Did you know that $2.9 billion of gift wrap and related accessories are sold in one year? That's why Gift Wrapping is a great way to add value to your product. It's essential for different types of stores. Practically, any product can be a gift. This option should be available not only during holidays but the whole year-round. There are plenty of events when gift wrapping is needed.

For most customers, it's precious and convenient, when you offer this option because they don't have to waste their time. They'll be grateful for you and, undoubtedly, will use this service.

Rush Delivery

You can gain extra profit with such an option as a rush delivery. For the stores, where goods have to be processed and delivered by a certain date, this option is an effective way out. Also, it's useful when customers need items last minute. According to the report published by Temando, 80% of shoppers surveyed want same-day shipping, while 61% want their packages even faster—within 1-3 hours of placing an order.

So, you give satisfaction to the buyers; get more orders, consequently, more revenue. (Click here to learn more about new Delivery Date app for Shopify).

Extended Warranties

Offering extended warranties on your products is another way to increase average order value.

When shopping, customers want to be reassured that nothing happens with these goods after the main warranty is expired. With this option, you give your buyers confidence that their purchases are protected from issues and accidents. As a result, they know what they have paid their money for, and save the trust in your brand. And you, of course, get additional profit.

Safer Packaging

You also can earn extra with your Shopify store using the service of safer packaging. Customers will admire your effort to save the products from any damage. Today people prefer to pay some extra fees and to have a better shopping experience than to get their order in an inappropriate condition.

Individual Printouts

If you are still thinking about how to increase conversion rate on your Shopify store, it's a good idea to offer your customers to personalize orders with their images, photos, logos or text, etc. It's a fact that the customers are ready to pay for personalization. With this service, they will get a unique design of products, and you will get a chance to increase your Shopify sales.

Following Bain, increasing customer retention rates by 5% increases profits anywhere from 25% to 95%. Taking into consideration these data, you should pay attention to offering this kind of service.


Personalized Options

Providing your customers with such personalized options as installation, product upgrade, premium services, can help you increase sales of the store as well. When you pay attention to the needs of your customers and personalize their shopping experience, it gives you a great chance to increase conversion and your overall revenue.

Accessories

When a buyer has already added the main product to the cart, it isn't difficult to have him buy a smaller product. You can offer your customers the option to choose from a range of related and relevant accessories. When he sees the total amount, the added cost of a smaller item seems reasonable and will be more likely to be added to the cart.

In marketing, this technique is often referred to as cross-selling. Under the report of the e-tailing group, 39% of consumers buy more when retailers suggest products based on past browsing or buying behavior.

Engraving and Monogram

If you sell products that you can make engravings or monogram on, you can add product engraving option to your store. Without a doubt, this can become popular and called-for, for the reason that customers value unique products.

Gift Cards

Another way to increase the average order value is to provide your buyers with gift cards, which can stimulate your customers to spend more on your store. They will appreciate the bonus and are likely to return to your store again to purchase something with the gift card.

Frequently, customers don't spend the whole card or end up spending much more than their card provides them. Approximately 72% of consumers will spend more than the total value of their gift card when making a purchase. And, on average, these customers spend at least 20% more than the face value of the card (Ejgiftcards,2017).

Consequently, you will increase your average order value and that also sounds cool.

Bundling Products

If you sell a wide range of products you can provide buyers with the option of bundling products. This service helps enhance customer experience, can make decision making easier for them, and finally, increase the average order value.

Your shoppers will appreciate the ease of having ready-made bundles to choose from. That can also save their time, which they could waste in search of these products. Bundling two or even more items, you make your customers spend more than they may have otherwise.

Bonus Idea! Handling Expenses

Handling expenses also can increase your average order value. Surprised? Besides covering certain business fees on your own ― such as packaging cost, shipping fee, storing fee, payment processing fee, insurance ― you can also think about sharing such expenses with the customer base.

Each of such fees can be treated as an add-on to the cost of any product. You can offer your customers to share with you all these expenses and as a result, optimize your expenditures in this way.

Wrap up

If you are still not sure how to earn more and increase your revenue with your Shopify store, use this guide as a reference. Of course, all these ideas are not the only possible ones. With their help, you'll encourage existing and prospective customers to spend more money in your online store and increase your average order value. Agree that it sounds promising!

It's all possible with the help of Shopify Order and Product Fees App. There you can introduce as many special offers/services as you need for any item in your Shopify store, as well as additional options to choose from in the offered extra fees and charges. You can include anything your customer may want to order with a product.

Shopify Order and Product Fees App opens up new possibilities to gain extra profit, diversify and customize offers, and optimize your expenditures. With all these opportunities, we can easily call it one of the leading Shopify apps to increase sales. Give the app a try and you will see how it helps you earn more and leads your Shopify store to a new level. Be inspired!