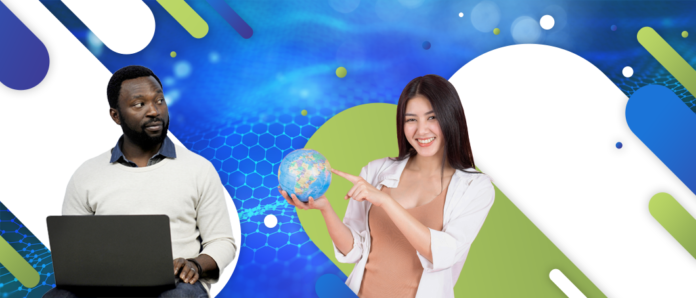 Reading Time:
4
minutes
In the modern world, eCommerce is developing at a rapid pace. Small merchants, as well as those who are just launching their business, want to take a chance to compete with the large giants. With time, it becomes more and more difficult to do. The question of shipping time and costs is even more critical. To make delivery to the end buyer, you spend a lot of time or increase costs to do it on time. In this case, it's no matter you are a small or a large merchant, you come across practically the same negative aspects.

In this article, we will cover the Shopify Fulfillment Network (SFN) and the new horizons it opens.

Challenges Retailers Come across in Ecommerce
The way to gain faster shipping without breaking the bank is to get inventory closer to the end buyer. So, it means outsourcing to third-party logistics providers. As a result, you get complex pricing, with increased inventory cost, incompatible technology, and poor performance. And, for sure, it will lead to a decrease in your profit or even its loss, which is worse. It sounds good neither for a large nor for a small merchant.

Another way is to use the fulfillment system offered by one of those large marketplaces out there. But in this case, there are also some negative aspects with such fulfillment systems:
They are accessible for large merchants only and get rid of those who don't sell fast;
Obscured customer data, which are sometimes not used properly;
Their branding on the package instead of yours;
Unfair competition.
Hardly any retailer can stand by these outgoings.

All these problems were noticed and clarified by Shopify chief product officer Craig Miller during his performance at Shopify Unite 2019. What is more exciting, he introduced their new solution to them.

Solution of the Problem
Thanks to the Shopify Fulfillment Network, it's become possible to get orders to your customers easily and quickly and to build an enduring valuable business on your terms. It takes care of everything instead of you. What is even more important, the SFN puts your brand and customer experience in the first place. It can't be obscured anymore or assigned by anyone else.

What is Shopify Fulfillment Network
As Craig Miller announced at Shopify Unite, the Shopify Fulfillment Network is a geographically dispersed network of fulfillment centers with powerful machine learning that supports intelligent demand forecasting inventory allocation order routing. This network ensures orders get delivered fast. Machine learning is used to predict which note should contain each of your queues and how many so that you don't need to replicate your products all over. Miller confirmed that they set up a network of fulfillment centers spread out all through the United States.

So, due to the ability of this inventory-allocation technology to predict the closest fulfillment centers and optimal inventory quantities per location, fast and low-cost delivery can be ensured. And a very fantastic thing is that it will take just two days. All in all, every merchant will be able to fulfill a larger number of orders per day and due to that fact to increase the profit. That sounds great!

How to Use it?
One more important thing, the SFN is very easy to use. You even don't have to be technically trained to take it. You only need to follow four steps:
Install the application;
Select the products you want to be fulfilled by the Shopify Fulfillment Network;
Review a custom easy-to-read quote with a monthly storage cost and a per shipment cost;
Send the products.
And then everything will be done by the Shopify Fulfillment Network. As a merchant, you will just have to focus on building and promotion of your business and not to worry about anything else.

The First Try of Shopify Fulfillment Network

According to the announcement of Craig Miller the first store to use the SFN was Shopify Hardware Store, where they sell hardware for the Shopify point-of-sale system. Previously they had been using a single fulfillment center based in the middle of the United States. Orders were processed in about a day or two after being received. And merchants were receiving packages about four to ten days later. One more thing was a 95% order accuracy rate (wrong items, mailing addresses, etc.).

Now, with the Shopify Fulfillment Network, each of these aspects has been improved. It means that orders are processed on the same day, delivery takes just two days with 99,99% accuracy. It's a significant breakthrough.


Advantages You Get with Shopify Fulfillment Network

Using the Shopify Fulfillment Network you don't have to think about picking, packing, shipping or fulfillment ever again. It will periodically tell you as a merchant when to replenish inventory, so you never have to stop selling and buyers always get their shipments on time. To sum it up, the Shopify Fulfillment Network supports a lot of great features:

Multiple channels (online store, wholesale channel, retail fulfillments, social channels, etc.),
Custom packaging and branding,
Returns and exchanges,
Merchants of every size,
Two-day delivery.
The SFN will help you to fortify and to build a long-lasting relationship with your customers, and to increase their trust in your brand.

Shopify Fulfillment Network is For Everyone
One more exciting thing about the Shopify Fulfillment Network is that the fulfillment systems and technology are now accessible and affordable to every merchant despite the size of their business. It supports both retailers who are selling ten thousand packages per day and those who are sending out just ten packages daily.

Further, the Shopify Fulfillment Network is going to scale it up and down even more. It's planned to support those who sell 30,000 packages per day down to those who sell just 3 packages per day. It's also an incredible chance for those who are just thinking about starting their online store.
Shopify Fulfillment Partners are Welcome

At present, the Shopify Fulfillment Network is accepting new fulfillment partners into the network. It's designed to include the fulfillment centers that are run by partners as well as centers that will be operated by the SFN. At Shopify Unite 2019 Craig Miller asked to let them know if you ran a fulfillment center and were interested in partnering with Shopify. Thus, you are always welcome to join the Shopify Fulfillment Network if interested.
Final Words
The Shopify Fulfillment Network is a great example of how to democratize eCommerce and to make it affordable and accessible to the merchants of every size.

Even though it has been launched not long ago, the SFN has already shown several positive and promising results. It has been able to reduce processing and delivery time, as well as the distance between merchants and customers, to increase shipping accuracy, to let all the retailers do their business on their terms. Taking into consideration such progress, we can suppose that in the nearest future this success will be increasing even more.

So, if you want to take your business to the next level with fast and inexpensive shipping, the Shopify Fulfillment Network is exactly what you need.