Welcome on board, all June Updates are in one place.
Summary:
Magento 2
SEO Suite Ultimate v 2.4.1

NEW

Extended Rich Snippets
Magento 1
SEO Suite Ultimate v 7.1.0
Order Management v 2.2.0
And now more details!
Magento 2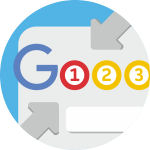 The extension has been empowered with Rich Snippets functionality that lets you draw users attention with more detailed and eye-catching search and social media results.
product markup (ratings & reviews, stock, price, brand, SKU, etc.)
category markup
breadcrumbs implementation
Twitter Cards/ OpenGraph support
Business/ Merchant markup (location, address, phone, etc.)
Website/ Page info ( title & description)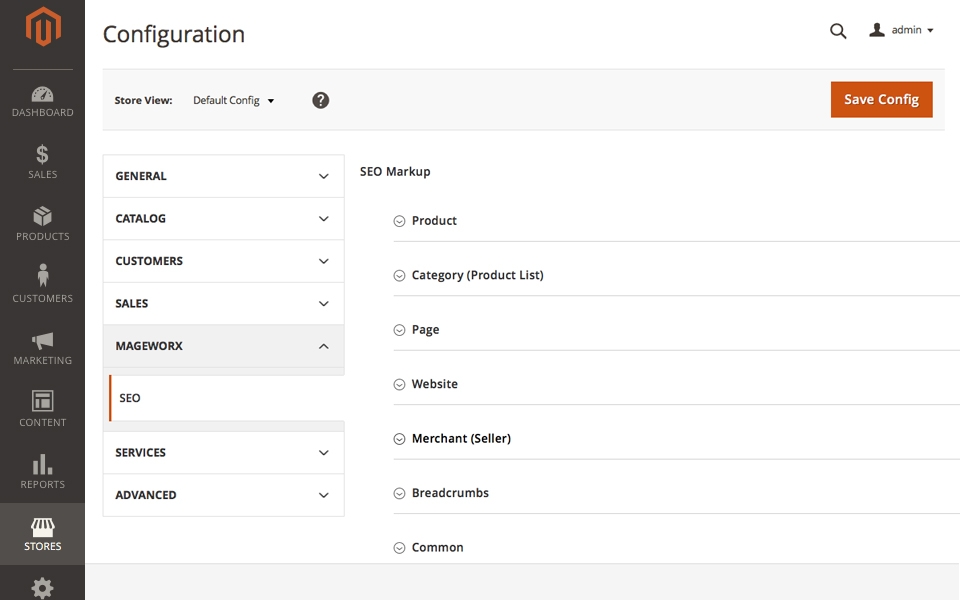 EXTENDED RICH SNIPPETS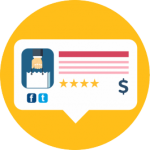 Brand New extension is out. So, you can either get it separately or as a part of SEO Suite Ultimate. The set of features is the same for both solutions.
Search results with Extended Rich Snippets: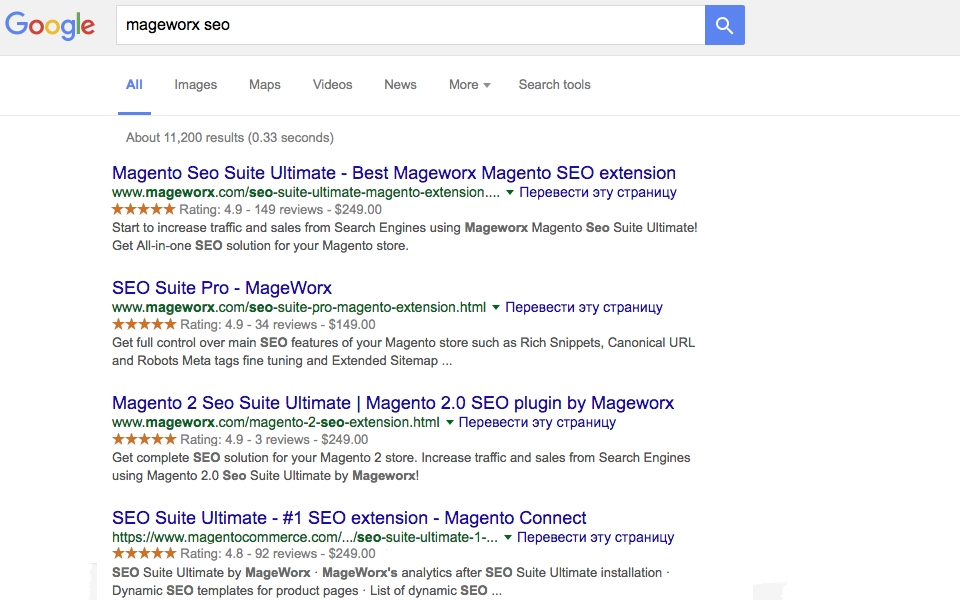 Extended social media results: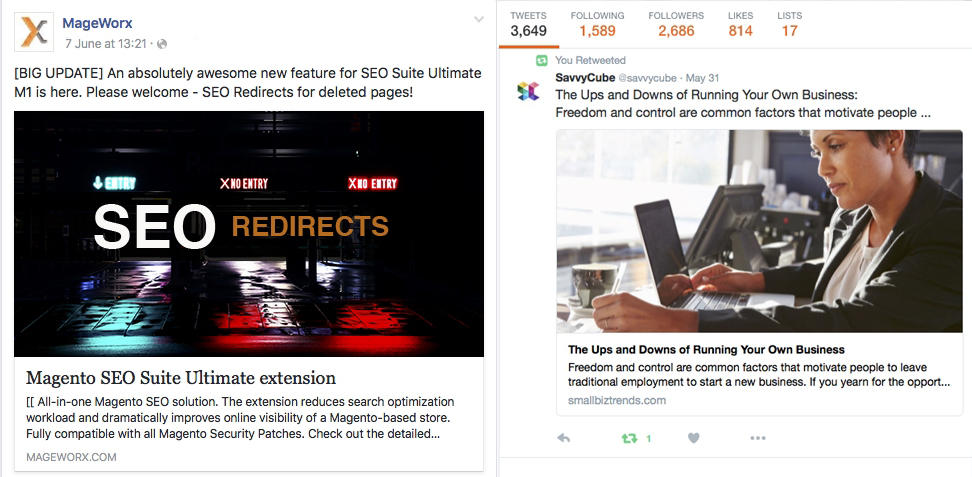 Business markup: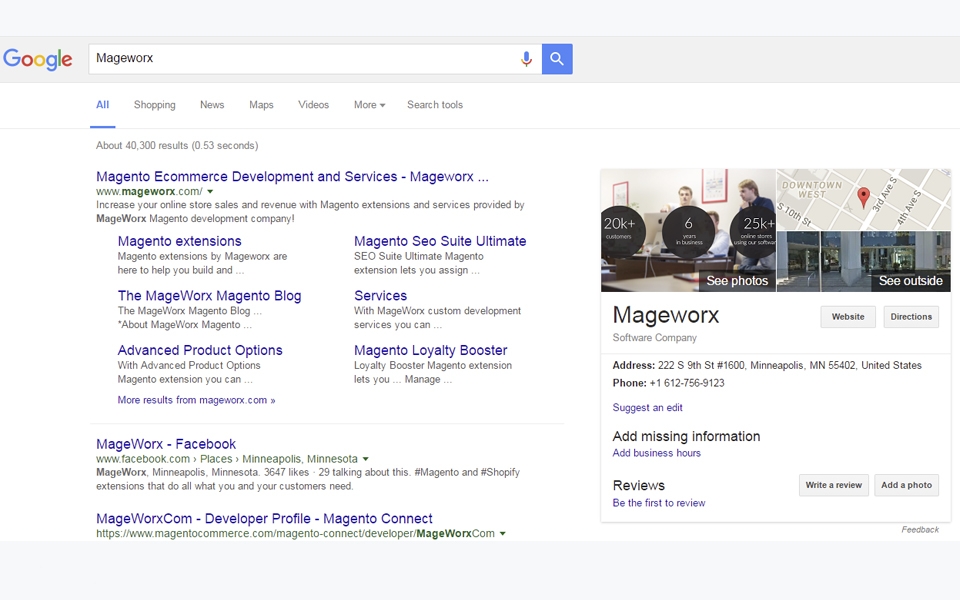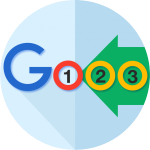 The extensiongets the following functionality:
Redirects for removed products. By creating 301/ 302 redirects, you'll help search engines index your new product pages and avoid losing site traffic. Here is more about redirects.
Under this feature you can:
Set the redirects type: 301 moved permanently/ 302 found
Define the default redirect to the product/ category
Specify the time period to keep redirects on your site
Dynamic variables for category templates
The ability to define a product image path added in XML sitemap.
Bug fixes
Dynamic variables for category templates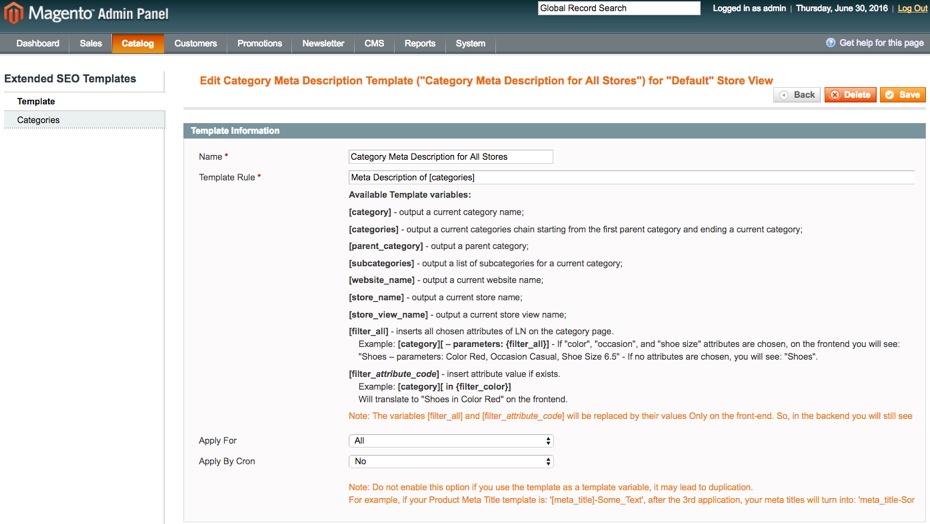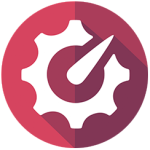 The extension is empowered with:
Custom shipping pricing when adding new orders from the back-end
Partially Shipped status if the order is not fully shipped
Better compatibility with 3rd party extensions, which add custom columns to the orders grid
Compatibility with PostNL and Phoenix CashOnDelivery extensions
Moreover, you can optimize the orders grid to make it working fast even with the large number of orders.
Partially Shipped status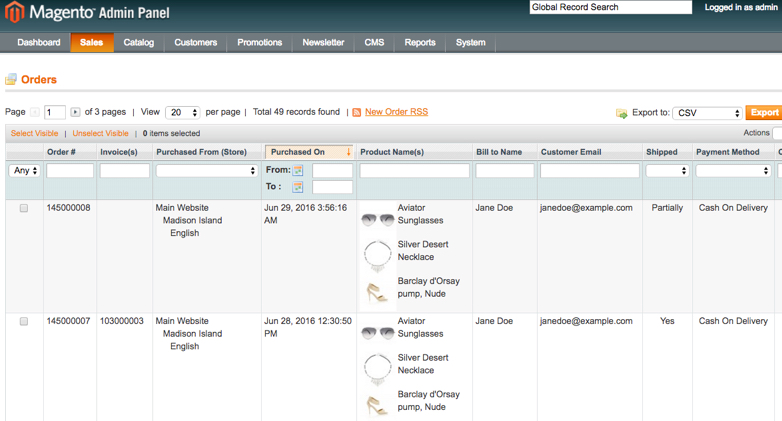 Custom shipping pricing


Stay Tuned, more updates are coming!