The summer is officially over, and a new online shopping season is about to start.
These months our team has been working hard to help you get your Magento stores ready for this fruitful time. We introduced NEW products for: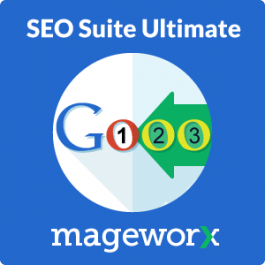 And now, we are happy to introduce you a truly impressive update of our SEO Suite Ultimate Magento extension.
The module has got equipped with a bunch of new advanced features, which makes it the unparalleled solution for Magento search engine optimization.
These is a list of the extension's new capabilities:
1. Cross Linking
The new version of the extension lets you automatically link keywords/ keyword phrases to any site page or external source.
The internal cross link functionality lets you kill 2 birds with one stone:
1-st, properly implemented internal linking lets you establish information hierarchy for all your pages, improve store navigation and drive more traffic to the pages you promote.
2-nd, a well-organized site architecture lets you evenly spread link juice (ranking power) among all important site pages, and improve site indexation.
On top of that, the ability to link the defined keywords to the external sources lets you automatically set up links to the relevant niche websites.
The cross-linking functionality is a huge time-saver. It lets you quickly and easily link any number of product, category and CMS pages, which can be a big challenge especially if you have a big online store.
With the updated version of the extension you can:
automatically add links for ANY keyword/ keyword phrase in ANY language,
specify a product / category ID to link the keyword to,
specify a custom URL for a keyword to link to,
specify a link title and alt tags,
define the way a link will be opened (in the same or a new window),
define the maximum number of replacements for a keyword per page,
set the keyword replacement priority,
define destination pages (product, category, CMS or AW Blog post pages) where the replacement will be made,
and more.

2. Canonical Tag Improvement
In this version we have added a new setting to add/remove the '?limit=all' parameter from the canonical tag on the category pages.
That makes the process of category page configuration easier and a lot more flexible.
3. A New Layered Navigation Optimization Setting
This new setting lets you specify the number of applied filters in the layered navigation. Thus, you can automatically apply the NOINDEX,FOLLOW meta robots tags, and define after how many applied filters the pages shouldn't get indexed.
4. Pager Optimization
We removed the connection between the rel-next/prev tag and the 'Allow All Products per Page' setting in Magento.
Now the rel-next/prev tag can be enabled/disabled independently from that setting.

Also, we have updated our Multi Fees Magento extension.
Here is what is new in the today's update: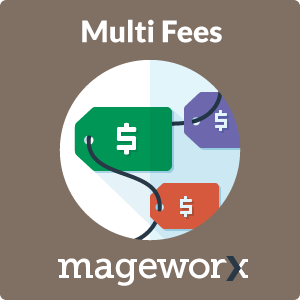 The ability to choose shipping and billing details (country, state, region, postcode) for shipping / payment fees,
 Module got moved to the Community Code Pool  






.
Also, we have fixed the following issues:
the issue with calculation of subtotal/discount price with/without tax,
the issue with the custom Message not being saved for Fee Option 'Notice' with only one option value .

Fancy the new features? Please take a minute to review our extensions on Magento Connect.
P.S. Also, your feedback on the new functionality is greatly appreciated.