We are happy to announce a big update of Shipping Suite Magento Extension. The update includes a bunch of new features, performance improvements and bug fixes.
Improved Refactored Code  
We have moved the code from app/code/local to app/code/community. It was done to comply with all the Magento guidelines and provide developers with more options to customize the extension for particular stores.
More Convenient Shipping Rules Management
Any shipping zones can be selected in the conditions of shipping rules. It means that from now on, an admin has the ability to create shipping zones and then select them for specific shipping rules.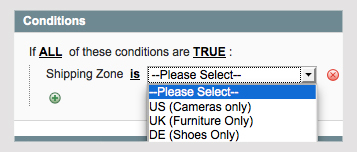 Specifying Shipping Date  
The new condition "Shipping Date" lets a store admin create shipping rules and define how long they will be in action. That, in turn, brings a great opportunity of setting up various shipping costs for Magento store for different seasons.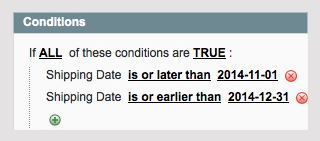 Сreating and Managing Chains of Shipping Rules   
We have added the 'Stop Processing Further Rules' feature that can be activated for each shipping rule. The feature lets an admin specify the priority for shipping rules and set up shipping rules that will cease/stop applying any further ones.

Category Selection Improvement
The updated extension automatically selects all sub-categories when you select a parent one. This small enhancement is a great time-saver when it comes to adding categories to the shipping zones.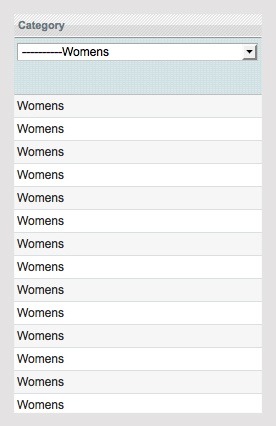 Setting Default Shipping Location  
Provided there's no way to detect customer's location, or in cases when GeoIP detection is OFF, the extension lets an admin to choose the default country that will be pre-selected as a shipping location.

Disabling Shipping Zone Mode
The updated version allows disabling shipping zones on the front-end.

In this case products and categories get filtered and a shipping notice gets shown. The feature comes useful when you use shipping zones to group products for shipping rules.
*Also, with this update we have fixed all minor bugs and small performance flaws.  
Take a look at our Magento shipping extension on Magento Marketplace. Want to test the new features? Check the demo version of the extension or get a filly-fledged license now.