Have you ever felt frustrated by disturbing issues while running Magento extensions? Less bugs and closer to perfection! MageWorx team have fixed all known bugs for your convenience and profit!
Let's observe the main of them.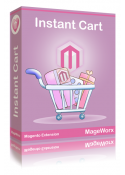 Instant Cart Magento Extension v.1.3.5

There were some issues with Instant Cart that has been incompatible with Donations Magento Extension if it's not installed. This bug has been fixed and the extension has been enhanced.
We made sure cross-sells products always get into the pop-up if you want them to be there. Just a site-specific issue.
When adding out-of-stock products to the cart, a "checkout" button get hidden. The same issue was after deleting out-of-stock products. Fortunately, it's fixed.
You may have noticed a bug with bundle products in the cart. Let's pretend you have 2 items in your cart, one is a bundle with option and the other is just any product. If you delete the second product from the cart, then the options of the bundle product won't be displayed. Well, they are now.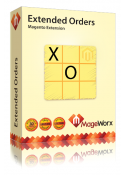 Extended Orders Magento Extension v. 1.4.2

When editing orders, if the order ID hasn't begun with a numeral, there was an error. Now it's OK.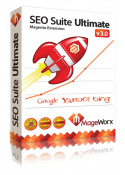 SEO Suite Ultimate Magento Extension v. 3.1.7

We constantly increase the number of compatible third-party extensions (Inchoo Xternals).
Previously, if a product's visibility is Catalog only, the Extended Sitemap loses such product. Now you're free to set visibility as Catalog, or Search, or Catalog + Search.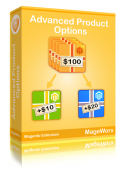 Advanced Product Options Magento Extension v. 2.3.4

When editing orders, images and dependent custom options are not displayed. Our devs have completely rewritten this part of the code and now these bugs are gone.
Every single detail of option's data (they can be during checkout process, in orders, notification email) got new shape inside the code. Now every combination of "product+option" works perfect!
Now Advanced Product Options is compatible with another third-party extension (Gomage Checkout).
A bug with text field option has been fixed. You may have seen "Item quantity declaration error" when you tried adding to cart more than 1 product item with such an option.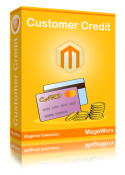 Сustomer Credit Magento Extension v. 1.5.1

Now it supports PayPal Express and PayPal Direct.
Validation functionality was developed in case if admin enters a refund credit value that is more than Grand Total value in Credit Memo.
By default refund credit value represents a sum of Total and Credit values.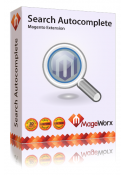 Search AutoComplete Magento Extension v. 1.1.1
We've added Aheadworks Blog Posts support. Now it's possible to search for AW Blog Posts. We also improved integration with custom templates and themes.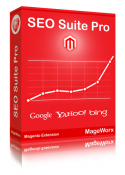 What's more, we've fixed the bug with saving of default Meta Robots tag and loading of previously saved values in SEO Suite Pro Magento extension v.1.1.6. Hopefully, now it works.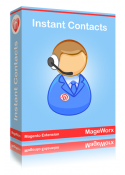 We've included HTTPS support in Instant Contacts Magento Extension v.1.0.1! Now the extension's contact form works with secure protocol.
And one more great feature. Now support of downloadable products is available in Custom Price Magento Extension.
All these enhancements provide you with more features and possibilities to simplify your Magento store management! Use MageWorx extensions with ease!
Be successful with MageWorx!