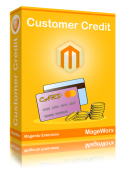 Attracting additional customers is the idee fixe for every owner. The ways of offering store discounts, coupons and the possibility to have "free of charge" purchases using funds of their internal accounts can be really precious for customers. MageWorx extends possibilities of purchasing for your customers with Customer Credit Magento Extension!
The extension allows to implement prepaid debit card system into your Magento store which significantly enlarges your customer audience. All operations and customer activities are being tracked by the admin or a sales manager. Recharging of internal credit balance is becoming really simple procedure: an account can be replenished either by its owner or the admin by applying "Recharge Code" that makes the system secure and confidential. View the front-end:

Processing the order in the checkout the customer can choose any available payment method, including Internal Credit: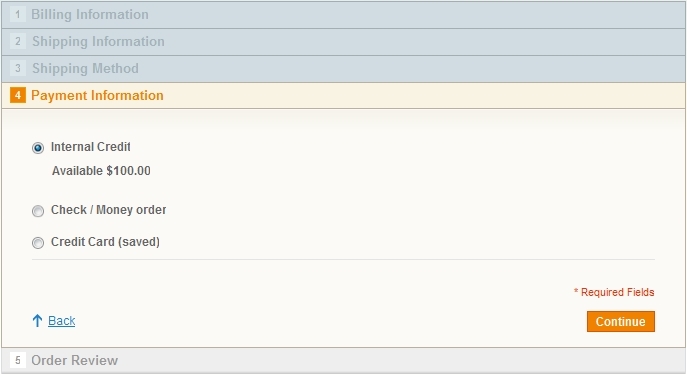 Moreover, Customer Credit enables to make partial payments (i.e. Money/Check order+ Internal Credit). If the customer has not enough credits, he can pay using different payment methods at once: credits + other one. Then the credits are subtracted to 0 and the customer pays the remainder by other method.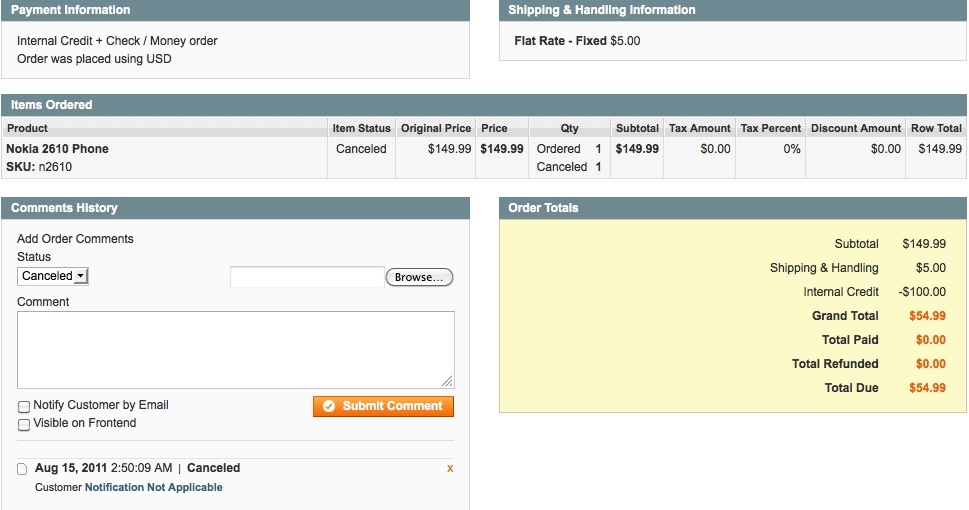 Adjusting the credit the admin specifies the credit value, the website; adjusted credit balance will be displayed below in the activity log. On multi-website Magento stores the procedure can be done by the admin independently for each website regardless of different currencies.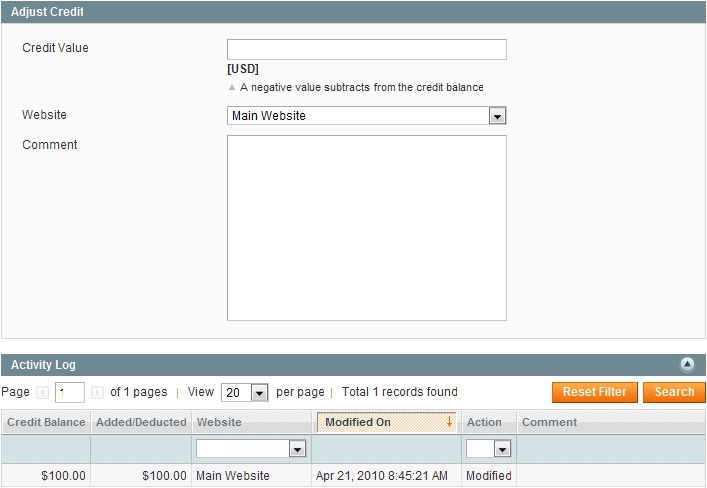 Our extension allows to create rules for automatic distribution of credits under certain conditions. You can select any product attributes or customer ones (registration date and purchased amount). Basing on these specific conditions, you can give the credit, for instance, to a new customer. Also you can create the rule with condition by SKU, write the message on your products page ("Buy this and get 100 credits") and motivate your customers to buy these items: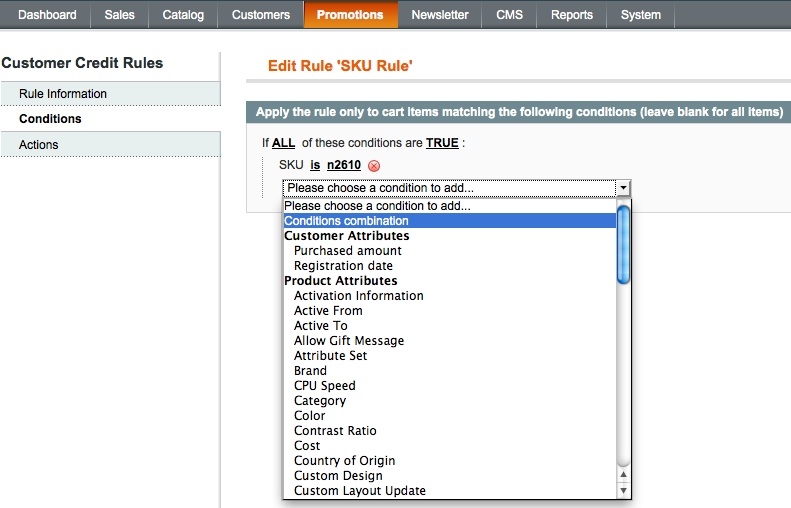 Moreover, now you can update the credit balance via CSV. You can use standart import/ export Dataflow Profiles right in Magento.
If you are looking for the way to build a credit line in your store, to its functionality and amplify your customer base, consider the fact that Customer Credit Magento Extension can be the best solution for you!
Get detailed information about this extension on Customer Credit Magento Extension page.